Julius Avery Directing Bad Robot's Supernatural D-Day Movie 'Overlord'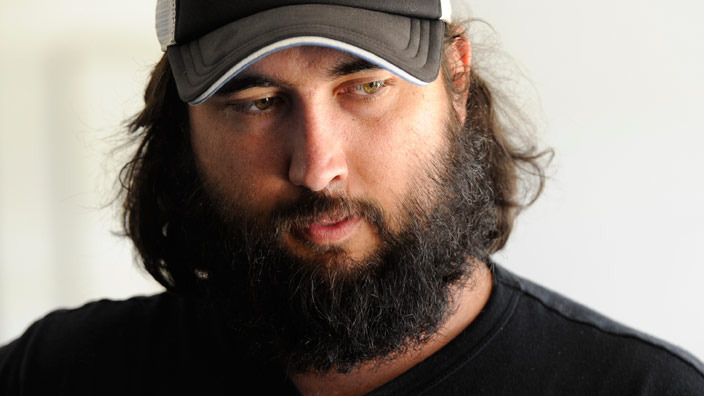 Bad Robot and Paramount are working on a new film about D-Day, titled Overlord, based on J.J. Abrams and Billy Ray's (Shattered Glass) original idea. Ray, who directed the 2015 remake of Secret in Their Eyes, wrote the script, and Mark L. Smith (The Revenant) polished it up a little. Julius Avery (Son of a Gun) has signed on to direct the Abrams-produced World War II movie, which has a major supernatural twist.
Below, learn about Julius Avery's Bad Robot movie.
According to Variety, Paramount acquired this particular project a decade ago. The story follows two paratroopers on a mission. On the day of June 6th, 1944, their job is to destroy a German Radio Tower in a small town outside of Normandy. After reaching their target, their planes crash, leaving them stuck behind enemy lines. They won't only be fighting Nazi soldiers, though, as a Nazi experiment has brought some supernatural forces into the world. This twist does call to mind the recent Netflix movie, Spectral, which also has soldiers fighting supernatural forces, albeit in a drastically different environment and story.
Already Paramount execs are meeting with actors to play the two soldiers. Variety's sources tell them Overlord is moving along much faster after Avery signed on to direct. The filmmaker made his directorial debut with the A24 film, Son of a Gun, which stars Ewan McGregor, Alicia Vikander, and Brenton Thwaites. The reviews were mostly positive for the thriller, with praise for McGregor and the grounded, physical action. Ridley Scott was impressed enough by Avery's film to have him direct the trafficking thriller, The King of L.A. 
The filmmaker has also directed some excellent commercials. His advertisements for Super Cheap Auto and Ram, in particular, have an aggressive and propulsive energy and pace. He's made a few short films over the years as well, including Jerrycan, End of Town, and Yardbird, which played at the 65th Cannes International Film Festival.
Here's a short he wrote and directed in 2004, titled Little Man:
Overlord joins one of the many, many projects producer J.J. Abrams is a part of at the moment. God Particle, is in post-production and comes out this October. The Star Wars: The Force Awakens director is also producing a sci-fi feature from Marielle Heller (The Diary of a Teenage Girl), the long-awaited Half-Life and Portal movies, Greg Grunberg's Dream Jumper, and Mission: Impossible 6.