'Kong: Skull Island' Reveals An 'Apocalypse Now'-Style IMAX Poster And 'Godzilla' Connection Details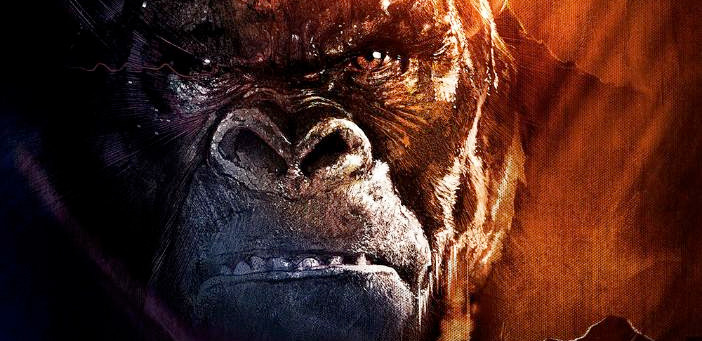 It seems crazy to think that Kong: Skull Island will be in theaters in just a little over a month. There doesn't seem to be enough buzz about the movie just yet, but that will likely change as the release date gets closer. There's a chance there could even be a Super Bowl spot to help spread the word.
In the meantime, a new Kong: Skull Island IMAX poster has been released that takes an obvious cue from Apocalypse Now, just like the first trailer for the King Kong reboot did. Plus, we finally have confirmation on how Kong Skull Island connects to Godzilla, the reboot of the King of Monsters from 2014.
First up, here's the Kong: Skull Island poster released by IMAX: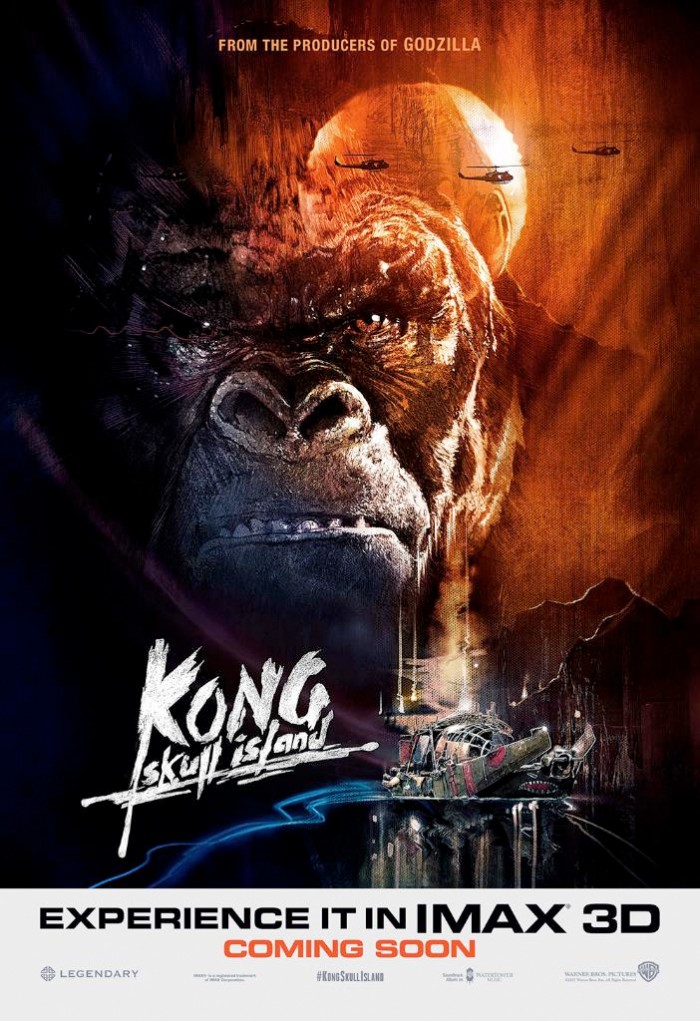 That's a pretty damn cool poster, and there's a good chance it will end up being one of the best posters of the year when we round up our favorites at the end of 2017. Speaking of posters, there was a Comic-Con poster last summer that did more than hint at the link between Kong: Skull Island and the new Godzilla franchise that's also from Legendary Pictures. Now we have some details on what the narrative link will be.
CinemaBlend got some information about the connection that Kong: Skull Island has to Godzilla, despite the stories taking place roughly 40 years apart. It turns out that one of the characters will be the narrative tissue that ties the monsters together.
Kong: Skull Island follows Tom Hiddleston in the lead as Conrad, a tracker and former British Special Air Service soldier hired to assist a team of operatives on an expedition to Skull Island towards the end of the Vietnam War. But this team turns out to be a little shady, and that's because they're part of the mysterious Monarch organization, the same group that had secretly known about Godzilla before he started wreaking havoc around the world.
Producer Alex Garcia explained, "It's a landslide expedition, officially, but John Goodman, who plays the guy from Monarch, is sort of pulling the strings in the background and we come to realize obviously that they knew much more than they let on initially." Oh, those government organizations and their hidden agendas.
As for where Godzilla might be lurking, the giant lizard has "not emerged into the modern world" at this point in time, so don't expect him to pop up in this movie. Legendary is saving that for the upcoming Godzilla vs. Kong, which is currently slated to arrive in 2020, after Godzilla: King of Monsters in 2019.
In addition to Tom Hiddleston and John Goodman, the rest of the cast includes Brie Larson, Samuel L. Jackson, John C. Reilly, Toby Kebbell, Corey Hawkins and Jason Mitchell. Hopefully we'll get one more good look at the action-adventure before it arrives next month.
Kong: Skull Island hits theaters on March 10.