Mel Gibson And Vince Vaughn Teaming With 'Bone Tomahawk' Director For 'Dragged Across Concrete'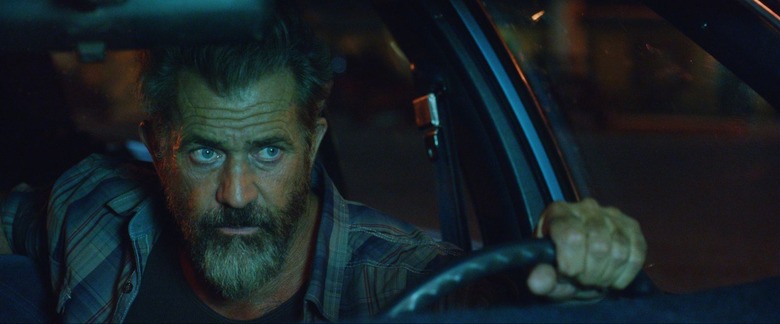 Mel Gibson and Vince Vaughn are reteaming for S. Craig Zahler's (Bone Tomahawk) new thriller, Dragged Across Concrete. Gibson directed Vaughn in Hacksaw Ridge, which has been nominated for Best Picture and Best Director at this year's Academy Awards. Since Gibson's acclaimed World War II drama received some awards love, we also heard that he might star in the Daddy's Home sequel, so we may start to see more and more of the controversial actor in front of the camera.
Below, learn more about the Dragged Across Concrete cast.
Gibson and Vaughn have signed on to play police officers and partners in Zahler's original film. The "stolid, old guard policeman," Ridgeman (Gibson), and his younger, hothead partner, Anthony (Vaughn), are suspended when the media gets ahold of a video displaying their"strong-arming tactics." With little money to their names, the two men get desperate and turn to the criminal underworld to make some extra cash, but they "find far more than they wanted awaiting them in the shadows."
Zahler recently worked with Vaughn on Brawl in Cell Block 99, which also stars Jennifer Carpenter and Don Johnson. The two must've gotten along well to make another collaboration happen so quickly. In a statement, Zahler described his plans for Dragged Across Concrete:
Dragged Across Concrete is best suited to my goal of making a heartfelt, surprising, sad, funny, shocking, and memorable world with multiple viewpoints. As is often the case in my novels and screenplays, the protagonists are in perilous circumstances against which they struggle in different and surprising—though logical—ways. I am absolutely thrilled to have Mel and Vince agree to play the lead roles.
By "multiple viewpoints," Zahler is likely referencing an ex-con and childhood friend in the story who cross paths with Gibson and Vaughn's characters. A mobster's plan is for the ex-con and his pal to come into conflict with the cops.
Bloom is handling the international sales for the project at the upcoming European Film Market in Berlin. Bloom's Alex Walton added:
Mel and Vince have a truly unique energy and, subsequent to their recent success with Hacksaw Ridge, have formed a dynamic chemistry that will coincide seamlessly with Craig's vision. Dragged Across Concrete will pave the way for filmmaking, reviving the power of intelligent dialogue combined with electrically charged grit and action.
There's no word on when Zahler and all involved hope to get the project up and running and shooting. We've only seen one film from the Bone Tomahawk director so far, but he continues to impress when it comes to titles. Brawl in Cell Block 99 and Dragged Across Concrete? These sound like titles for movies we want to see.