Mel Gibson And John Lithgow Might Join The 'Daddy's Home' Sequel; Release Date Announced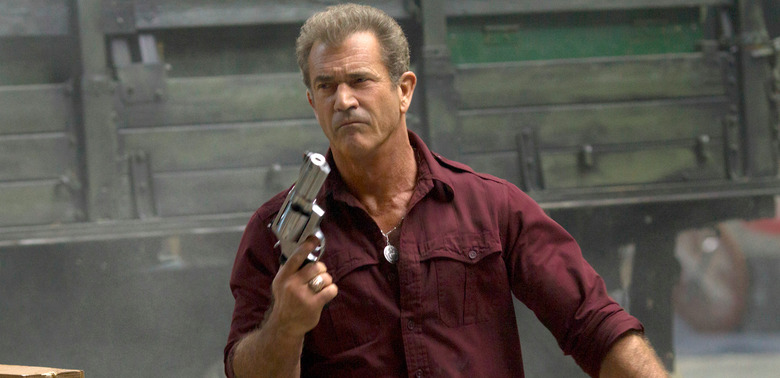 Will Ferrell and Mark Wahlberg are returning for a Daddy's Home sequel. Who's possibly joining them? John Lithgow and Mel Gibson. There's no word if Lithgow and Gibson would, say, play Ferrell and Wahlberg's characters' parents, although you could easily imagine them going that route. We'll see what happens, but right now their casting appears as a strong possibility.
Below, learn more about the Daddy's Home sequel.
According to Deadline, Daddy's Home 2 will open in theaters on November 10th. It's a busy month, of course, but Daddy's Home fared just fine going up against Star Wars: The Force Awakens at the box-office in 2015. The charming PG-13 comedy made over $240 million worldwide on a budget of $50 million. This time director Sean Anders' (Sex Drive) film comes out the same weekend as Francis Lawrence's spy thriller, Red Sparrow, starring Jennifer Lawrence and Joel Edgerton.
Deadline also learned offers are out to Gibson and Lithgow for Daddy's Home 2. The outlet writes that deals are looking promising, but there's no information on their roles. The first film left the door open for a sequel with a certain cameo at the end (which we won't spoil), but it's unconfirmed whether that character would be coming back.
The first movie stars Ferrell as Brad, who loves the responsibilities that come with being the stepfather to two children. Once the two kids finally start warming up to him, their biological father, Dusty (Wahlberg), returns to stir up trouble. The two men try to see who can win the children's affection. The sequel's premise is currently unknown. It's also unknown how much of Daddy's Home supporting cast — which included Linda Cardellini, Thomas Haden Church, Hannibal Buress, and Bobby Cannavalee — are coming back. Fingers crossed Buress returns, because every time the comedian appears in Daddy's Home, it improves.
Lithgow and Gibson could certainly help to bring more laughs to the sequel. Lithgow's comedic timing is pure magic. When you revisit episodes of 3rd Rock from the Sun, it's astonishing how rarely Lithgow's jokes miss their mark. That great series is hardly the only time The Crown star has cracked us up, though. The Hacksaw Ridge director, who's riding high off some Oscar nominations, recently showed he hadn't lost his comedic touch in the exceptional B-movie, Blood Father, which features a cranky and wisecracking Gibson. It's been a few years since we've seen him star in a studio film, let alone a studio comedy, so his career looks like it's received some help from the success of Hacksaw Ridge.
Daddy's Home 2 opens in theaters November 10th.