'Scarface' Remake Casts Diego Luna, Loses Director Antoine Fuqua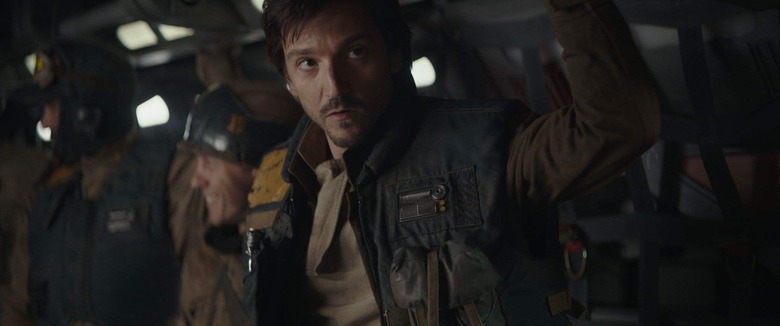 Universal's Scarface remake has gone through a few different potential directors over the years, and it's just lost another one. Antoine Fuqua has reportedly dropped out of the project, due to scheduling conflicts with Sony's The Equalizer sequel. But it's not all bad news for Scarface. While it may not have a director right now, it apparently does have a star. Diego Luna, fresh off his star turn in Rogue One: A Star Wars Story, is reportedly attached to play the lead. 
Variety reports Fuqua had to pull out so he could get to work on The Equalizer 2. Sony already has that film set for release on September 14, 2018, so they couldn't afford to wait for Fuqua to finish up Scarface, and Fuqua didn't want to drop the project altogether. Meanwhile, Universal is also very eager to get going on Scarface, and has already started meeting with replacement directors so shooting can get underway this spring with star Diego Luna.
The studio has been trying to get its new Scarface off the ground for a few years now. The most recent draft of the script comes from Boardwalk Empire creator Terence Winter, and David Ayer (Training Day), Paul Attanasio (Donnie Brasco), and Jonathan Herman (Straight Outta Compton) have all taken cracks at it previously. Before Fuqua boarded last year, David Yates (Fantastic Beasts and Where to Find Them) and Pablo Larraín (Jackie) both flirted with directing.
The new Scarface keeps the same basic concept of an immigrant who arrives in the U.S. and claws his way up to the top of the criminal underworld. But it'll move the action to present-day Los Angeles, and center around a Mexican immigrant who becomes disillusioned by the American Dream. Seems pretty timely, as Fuqua pointed out last year:
I read the script they have and it's actually really interesting and very timely. We're dealing with a lot of stuff now coming out of Mexico. And again, we still have those issues dealing with the "American Dream," and the fact that the game is rigged, right? It's not really an even playing field, but the promise is that it is. The promise is that everyone gets a fair shot, but that's not always the case. So that's always relevant, and right now with what's happening in Mexico, which is where [the main character] comes from – he comes out of Mexico – that's relevant, especially when you've got people talking about putting up walls and other kinds of stuff. We're still dealing with immigration, we're still dealing with what would turn someone into Scarface.
Luna is an intriguing choice for the lead, and the project is timed perfectly to take advantage of his post-Star Wars bump. The only other role he has lined up right now is the Flatliners remake, so he might as well strike while the iron is hot.