This Week In Trailers: American Anarchist, Lost In France, A New High, Chef's Table, Wild Mouse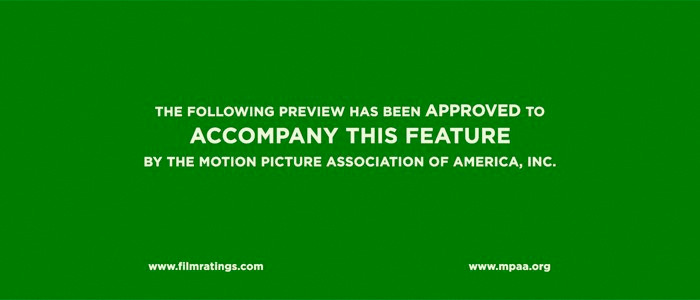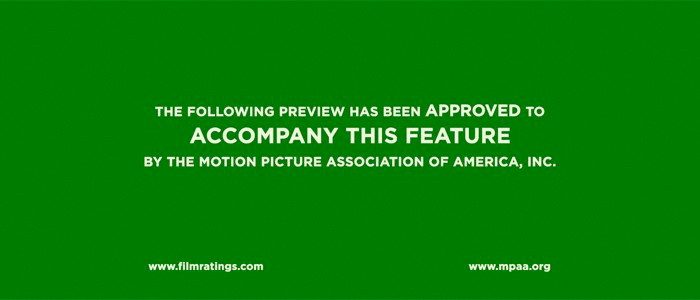 Trailers are an under-appreciated art form insofar that many times they're seen as vehicles for showing footage, explaining films away, or showing their hand about what moviegoers can expect. Foreign, domestic, independent, big budget: What better way to hone your skills as a thoughtful moviegoer than by deconstructing these little pieces of advertising? This week we have hope for addicts making their way up a very big hill, we get the bands back together, get fired and try to murder the boss, speak with the guy who helped teens everywhere blow stuff up good, see the softer side of chefs, and kick our drug habit by walking up a big hill.Wild Mouse Trailer
It doesn't relent.
Huge fan of the opening salvo and everything about this narrative. Director Josef Hader has put together a deeply dark comedy that feels comfortably placed in the space just to the left of movies occupied by many kill-your-old-boss comedies like Horrible Bosses. This feels like the boss could be bumped off at any moment and that there are some deeper issues at play here. It's meaty, hilarious, wickedly on point with its sensibility, and there is a lot to unpack with our protagonist as he struggles through his life. You can't place this one neatly in a box and that's a good thing.
Lost in France Trailer
Two disparate thoughts:
I'm such a fan of bands coming back together now that were from the mid 90's (read here: Belly, Lush, Letters to Cleo) and seeing one of them multiple times last year (Belly, who I'm hoping will take me on during their next tour as Chris Gorman's gum tech) I can say without an ounce of irony they re-changed my life all over again. So, while I wait in agony for The Sundays to come back (seriously, someone get Harriet Wheeler on the horn to find out what's up) I'm all in when it comes to bands around this time taking a victory lap.
I really want T2 Trainspotting to be good. It showed me a different side of Scotland, it's all about these characters reconnecting after 20 years and, besides, that accent is bananas.
Glasgow had quite the impact on music in the mid-90's and Niall McCann's documentary that explores these upstarts that made some waves looks like a gem. The trailer, instead of shoving the musical importance of these people in front of us, takes a different angle by doing what's most interesting: letting these people talk and letting them put into context of what it means to come back and revisiting their passions now that they're older. It's not sad, it's emboldening and it's touching.
American Anarchist Trailer
Quite a departure from Finding Vivian Maier.
I've never cracked the cover of The Anarchist Cookbook but I remember hearing a lot about it as a suburban youth. Director Charlie Siskel seems to be taking an interesting look at the manual that launched the careers of many violent scofflaws. The trailer deftly bridges the gap between the kid who wrote the book and the man who now reflects on what that book's existence did to the world it was unleashed into. There are moments of incredible clarity and moments you feel the emotional impact of what it means to have a straight line lead back to you for something that negatively impacted so many lives. Responsible or not, the net effect is effective here.
Chef's Table Trailer
Sumptuous.
There's just something about exploring the lives and stories of the people who create and appreciate food, its essence. An award winning series, it's easy to see why this is the case as this trailer explores the lives of gourmands and delves into the stories of how they grew into this profession. There aren't many ways to show how highfalutin food is produced but when you wrap their creations around their individual stories, contextualizing their obsessions, it becomes irresistibly tantalizing.
A New High Trailer
Addiction is a wretched thing.
There's not much to director Samuel Miron and Stephen Scott Scarpulla's story about personal redemption in the face of hardcore drug addiction but these are the kinds of stories that are inspiring in one of the most human ways possible. With the rise of opioid drug abuse, these are the narratives that will never go away and this documentary at least feels like it has something honest to say. The trailer doesn't redefine the genre but it's the stories of people grappling with their darkest demons that make this wildly engaging.
Nota bene: If you have any suggestions of trailers to possibly be included in this column, even have a trailer of your own to pitch, please let me know by sending me a note at Christopher_Stipp@yahoo.com or look me up via Twitter at @Stipp
In case you missed them, here are the other trailers we covered at /Film this week:
Life Trailer – Just a bloated thrill ride that I'm completely OK with.
Snatched Trailer - Not for me.
The Dinner Trailer - Seems like it could be written as a play. I'm in.
Aftermath Trailer - I'm intrigued, for sure.
The Lego Ninjago Movie Trailer – Low expectations going in, wildly surprised coming out.
Personal Shopper Trailer – I just can't with all the listlessness and emoting.
It Comes At Night Trailer - OK then.
The Beguiled Trailer – Almost feels like a joke until the very last moments. Not sure I'm in or out on what it's trying to sell here.
Wish Upon Trailer - Just rent The Box or The Brass Teapot or, better yet, just read "Button, Button".
The Circle Trailer – Hopefully this is a Eggers and Hanks match-up that goes somewhere.
Goon: Last of the Enforcers Red Band Trailer – Just not feeling anything about this.