'Avatar 5' Script Finished With Filming Beginning In August; Will 'Avatar 2' Be Delayed Again?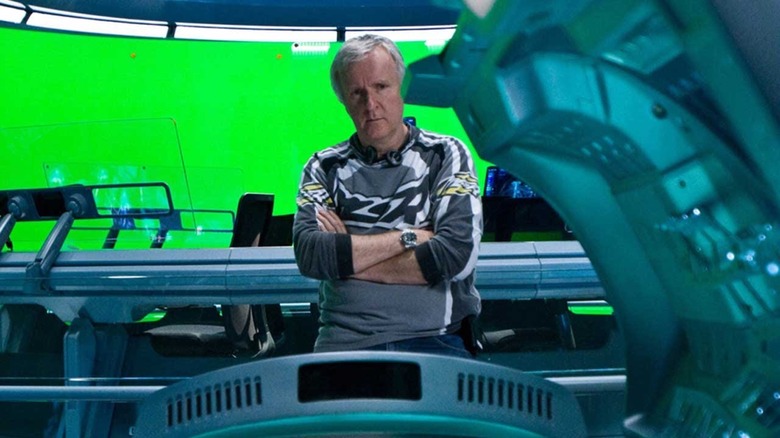 James Cameron is a very busy man. He's writing and prepping the next four Avatar sequels, producing a NatGeo documentary called Atlantis Rising (premiering January 29th, 2017) and developing a sixth film in the Terminator franchise. In a new interview, the filmmaker provides updates on the status of the Avatar sequels, but the answer makes us wonder if Avatar 2 will be delayed yet again.
Cameron has been out doing press for the documentary he produced for NetGeo. While speaking with The Daily Beast, the filmmaker gave an update on the Avatar sequels:
The thing is, my focus isn't on Avatar 2. My focus is on Avatar 2, 3, 4, and 5 equally. That's exactly how I'm approaching it. They've all been developed equally. I've just finished the script to Avatar 5. I'm now starting the process of active prep. I'll be working with the actors in the capture volume in August, so I'm booked in production every day between now and then. Our volume is up and running, and everything is designed, and so we're going full-guns right now. I feel like I've been let out of jail, because I've been in the writing cave for the last two years. I'm actually enjoying life. I don't enjoy writing. I wouldn't wish writing on a dog.
Cameron has said that the sequels were written as "separate stories that have an overall arc inclusive of the first film," clarifying that the movies would have conclusions instead of cliffhangers. Cameron co-wrote each of the four Avatar sequels. Avatar 2 was co-written with Josh Friedman (Sarah Conner Chronicles, War of the Worlds) and Shane Salerno (Armageddon). Avatar 3 was co-written with Salerno, and Rick Jaffa & Amanda Silver (Jurassic World, Rise of the Apes). And as far as we know, Salerno co-wrote Avatar 4 and Avatar 5 with Cameron as well. We haven't been told much more; it's possible other writers are involved.
So, the Avatar 5 script has just been finished and now Cameron is starting "active prep" on his performance capture shoot which begins in August 2017.
At last year's CinemaCon, Cameron announced his planned Avatar trilogy would take a little bit longer because it wasn't a trilogy but now four Avatar sequels. All of the movies would be filmed simultaneously, with release dates in December 2018, 2020, 2022 and 2023, respectively. With an August 2017 performance capture start date, it doesn't seem possible for Avatar 2 to hit theaters on December 21st, 2018, just sixteen months later. It took something like twenty months from shooting start to release of the original Avatar film. The Avatar sequels have suffered so many delays at this point that I don't think another push back would surprise anyone.