Ben Affleck's 'Live By Night' Loses $75 Million For Warner Bros.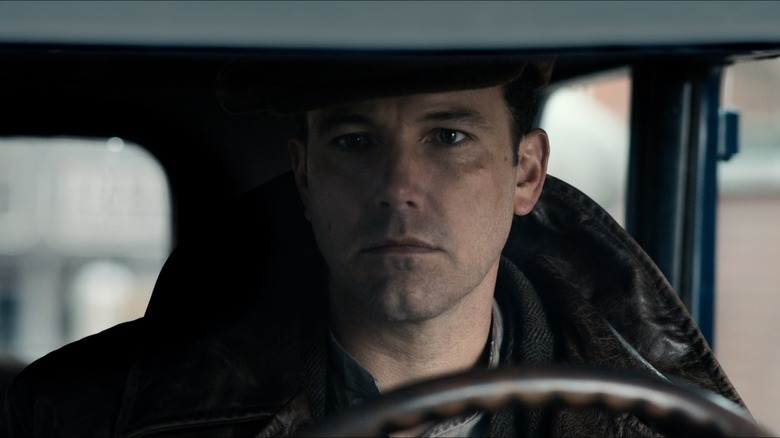 Live By Night probably sounded good on paper. Ben Affleck's last three directorial efforts were all well received, with Argo even snagging Best Picture in 2013, and Affleck's career as a star is burning bright as ever thanks to Batman. All of which would have made Live By Night seem like a solid next step, possibly even an awards contender. But the gangster drama didn't just disappoint — it flat-out flopped, and now Warner Bros. is looking at a reported $75 million loss on the movie. 
Based on a novel by Dennis Lehane — whose books have also served as the source material for Mystic River, Shutter Island, and Affleck's own Gone Baby Gone – Live By Night stars Affleck as a gangster doing business in Prohibition-era Florida. It's got a great supporting cast, including Zoe Saldana, Elle Fanning, Sienna Miller, Chris Cooper, and Brendan Gleeson. Alas, none of this was enough to make Live By Night a hit. Since opening Christmas Day, the drama, which cost $65 million to produce, has only managed to scrape together about $16.5 million worldwide.
Critics and awards voters haven't exactly been over the moon about it either. Live By Night has just a 32% on Rotten Tomatoes — lower than Resident Evil: The Final Chapter or xXx: Return of Xander Cage, on par with Monster Trucks and A Dog's Purpose — and has been completely shut out of the awards race. As a colleague of mine pointed out, this means Suicide Squad is the only one of Affleck's four 2016 releases to score an Oscar nomination.
So what does this mean for Affleck's relationship with Warner Bros.? For now, not much. The studio loves Affleck. Not only did they release his films The Town and Argo, they cast him as Batman, the crown jewel in their DC stable. Affleck's already shot his role in Justice League and is still set to direct and star in a Batman solo film. It'll take more than one belly flop to sink a relationship that solid.
[Source: Variety]