Michelle Williams To Star In Jonah Hill's Directorial Debut 'Mid-'90s'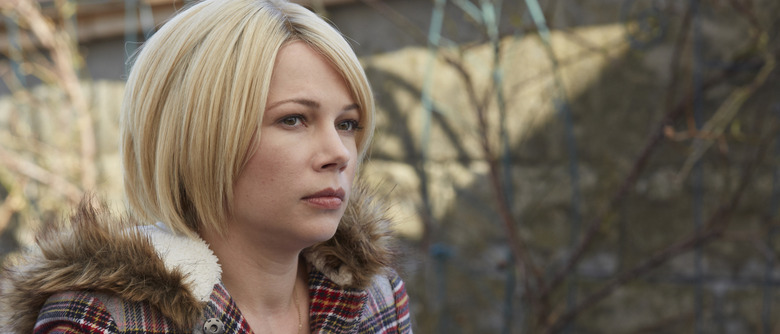 Before Michelle Williams became an indie drama darling, she was best known for playing troubled teen Jen Lindley in the 1990s primetime soap Dawson's Creek. Now the four-time Oscar nominee is set to return to that era with Mid-'90s, this time as the mother of a troubled teen. The coming-of-age dramedy marks the feature directing debut of Jonah Hill, who also wrote the script. 
Deadline broke news of the casting. Hill's movie follows a teenager named Stevie growing up in Los Angeles. He's struggling with his family, including his co-dependent single mom and his abusive older brother, and at school, where his richer friends seem to overlook him. When Stevie befriends a crew of skateboarders, he learns some tough lessons about class, race, and privilege. Williams will play Stevie's mom, who's dealing with the growing distance between them. She seems to be a bit young for the role, considering she's only 36, but maybe her youth is a plot point or something.
Williams has done well in recent year with heavy fare like Blue Valentine, Meek's Cutoff, Certain Women, and Manchester by the Sea (which earned her that most recent Oscar nom), but she's also showcased a fluffier side in films like Oz the Great and Powerful and, going way back, Dick. Mid-'90s could be an opportunity for Williams to lighten up a bit, though it sounds like her role will still have plenty of dramatic meat for her to dig into.
Her other upcoming roles include Todd Haynes' Wonderstruck and the Sean Durkin's Janis Joplin biopic (an entirely separate project from the Amy Adams / Jean-Marc Vallée one that recently got cancelled). She's now shooting The Greatest Showman, the P.T. Barnum biopic starring Hugh Jackman and Zac Efron.
Mid-'90s is on track to shoot in June, with Scott Rudin, Eli Bush, and Ken Kao producing. No release date has been announced.