Cool Stuff: Disneyland, Batman, Ratatouille, Transformers, Star Wars, The Burbs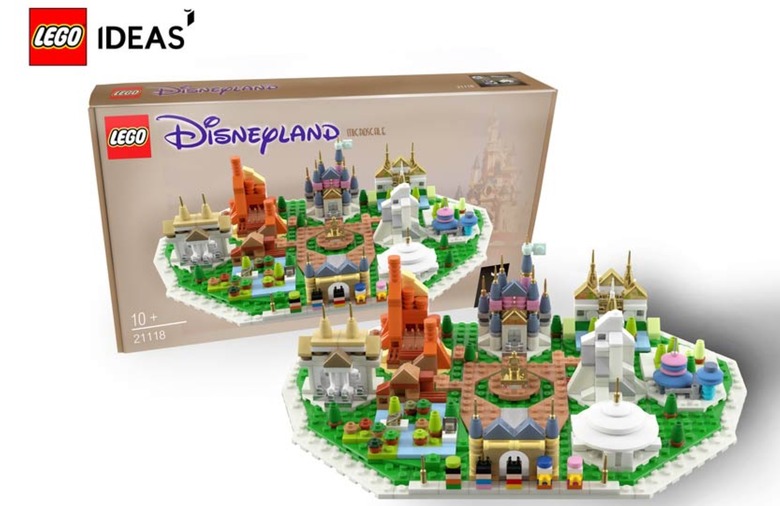 Cool Stuff is your geeky holiday shopping guild published all year round. In today's edition, we bring you a cool microscale LEGO Disneyland which needs your help to become a reality, Mondo's "Waiting for My J Man" Harley Quinn Statue, a look at the new Transformers Movie Masterpiece Bumblebee, The LEGO Batman Movie LEGO BrickHeadz, The Burbs t-shirt, and Star Wars collectable coins. All this and more, hit the jump to dive into the toy box.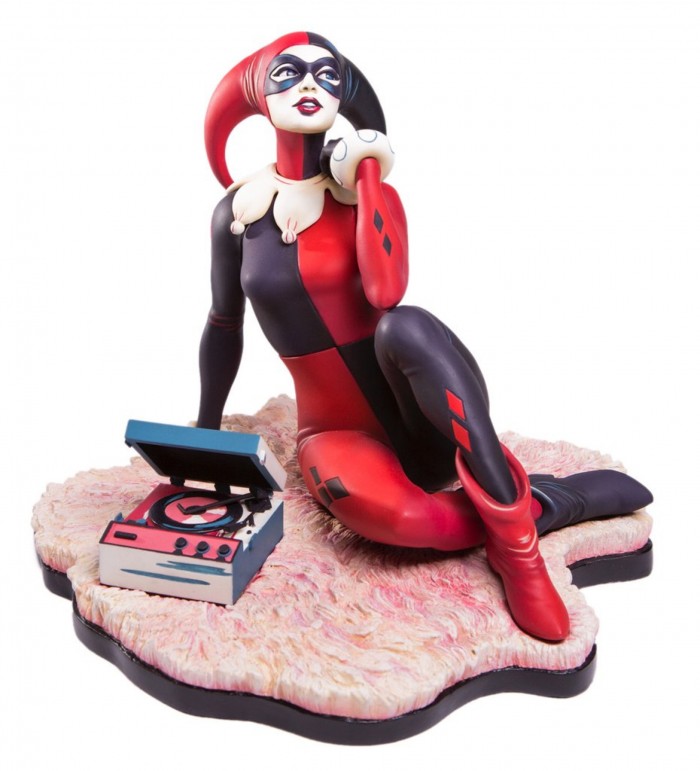 Mondo's "Waiting for My J Man" Harley Quinn Statue
Mondo has announced a "Waiting for My J Man" Harley Quinn Statue based on the poster and 7" vinyl record sleeve by Matt Taylor. The Waiting for My J Man statue features a lovelorn Harley Quinn, relaxing on a swanky shag carpet while listening to her favorite tunes, as she waits for a certain someone to come home.
Continuing our line of 3D sculptures inspired by our posters, the statue is imbued with classic pin-up styling, while faithfully recreating Taylor's art in both pose and color scheme.
The Polystone was designed by artists Ramirez Studios, Mara Ancheta, Andrea Coleman, Jason Wires, Matt Taylor. Measuring approximately 9.25"H, 11" w, 10.5"w, the statue is set for release sometime in the third quarter of 2017. Preorder now on Mondo's website for $250.
LEGO Batman Brick Headz
LEGO will be be releasing a line of BrickHeadz based on The LEGO Batman Movie. Looks like LEGO is looking to compete with Funko's popular line of POP! vinyl figures. The LEGO Batman Movie line-up includes: Batman, Batgirl, the Joker, and Robin. Piece count ranges from 91 (Batman) to 151 (Joker) LEGO bricks. These BrickHeadz figures are rumored to be available February 15th 2017 and will likely retail for $15-$20 range.
Ratatouille Funko Pop Figures
Transformers Movie Masterpiece Bumblebee
Hasbro will be releasing Masterpiece Movie Series Bumblebee MPM-3 in July 2017 for a retail price of $79.99.
This premium movie Bumblebee MPM-3 figure from the Transformers Masterpiece series brings the 10th anniversary of the 1st Transformers movie to life with this film-version of the iconic Autobot scout. This figure includes stunning intricate detailing and 33 steps of articulation, as well as a flip-down battle mask and Chevrolet Camaro design. Whether he's cruising the highway as a slick Chevrolet Camaro or facing Decepticons in battle, Bumblebee is one of the bravest bots in the universe.
Hasbro has confirmed that the figure is based on the first Transformers live action movie using some die-cast parts to commemorate the film's 10th anniversary, and that it will convert "from his dynamic, Autobot scout form into a 2006 Chevy Camaro concept car."
"The figure also has a whopping 33 points of articulation, making it a collectable, and versatile figure. The design premise allows fans to articulate the figure into all sorts of movie-accurate poses!"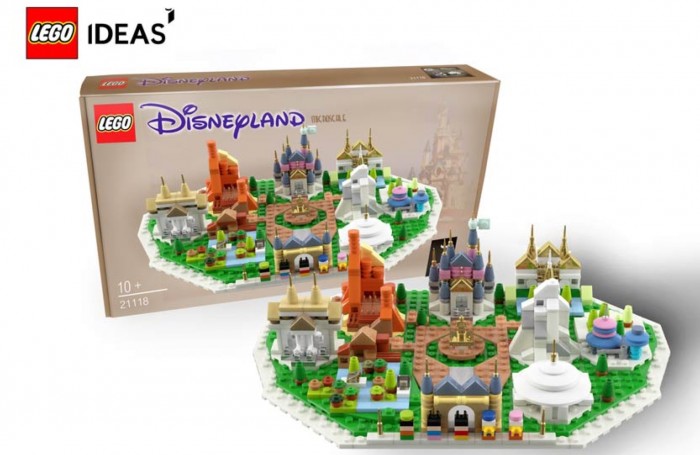 Disneyland Microscale LEGO
As you know, I'm a big Disneyland fanatic. I've always dreamed that Disney would team with LEGO to produce builds based on the classic Disney attractions. Last year they did release a build of Cinderella's Castle, so we're making some progress. But I don't think we'll ever see LEGO produce enough sets to fully replicate a scale model of the theme park, unless its in microscale.
A project on LEGO Ideas that I wanted to highlight is a Disneyland Microscale build. This project is composed of 13 small creations, which are the most famous attractions of Disneyland. The different attractions included in this set are:
Disney Castle, 81 lego pieces
Space Mountain, 24 lego pieces
Big Thunder Mountain, 97 lego pieces
It's a small world, 71 lego pieces
Haunted Mansion,48 lego pieces
Autopia, 39 lego pieces
Jungle Cruise, 67 lego pieces
Matterhorn Bobsleds, 36 lego pieces
This set also contains Mickey Mouse, Minnie Mouse, Donald Duck, Daisy Duck and Goofy. The LEGO Ideas project currently has 4,600 supporters and needs to hit 10,000 to be considered for a possible release. So please head on over there, sign up for LEGO Ideas account, and vote!

Star Wars Characters Collectible Coins
I'm not one of those nuts who buys collectible coins but I wanted to share the Star Wars Classic coin collection from New Zealand Mint mainly due to their Han Solo in Carbonite coin. The set features six classic characters (with more to follow). Head on over to the New Zealand Mint for more info.
The Burbs T-Shirt
TeePublic is currently having a $16 t-shirt sale and while browsing the site I found this cool tee for the 1989 comedy film The Burbs. Available In: Classic T-Shirt, Tri-Blend T-Shirt (Extra Soft), V-Neck T-Shirt, Missy Scoop Neck T-Shirt, Dolman Tri-Blend T-Shirt (Extra Soft), Slouchy V-Neck, Slouchy T-Shirt