Mark Hamill Ponders Who 'The Last Jedi' Could Be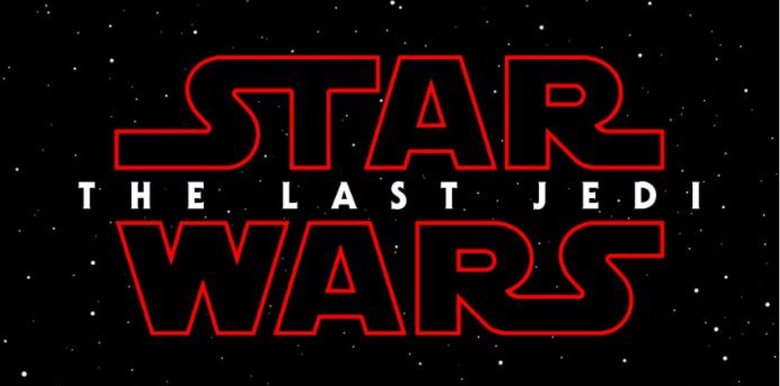 Since he's actually read the screenplay and shot the movie, Star Wars: The Last Jedi star Mark Hamill knows exactly who the title is talking about. So when he ponders the identity of that mystery final Jedi Knight in a new interview, he's being a bit of a ham, albeit, a very entertaining ham that everyone with a soul loves very much.
Hamill was at Sundance to promote his new movie Brigsby Bear (which our own Ethan Anderton saw and loved), but since the fest coincided with the reveal of the Star Wars movie title, every interview eventually finds him returning to the familiar waters of George Lucas' science fiction universe. The best of these interviews I've seen so far is over at Uproxx and it concludes with Hamill discussing who "the last Jedi" could be:
By the way, when you read The Force Awakens script, the very first two words are, "Luke Skywalker has vanished." Ooh, baby, this is going to be good! I'm going to have a great part! But down later in the crawl, and I can't quote it exactly, I saw on Twitter this morning, "until Skywalker, the last Jedi, is destroyed." I thought, well, I didn't know that! I've only seen it twice – VII, I mean. And I was wondering why they would use that phrase if it was used that way, because it specifies me. And I think it's very ambiguous. Is the last Jedi Leia? Is it me? [...] Is it someone we've never met before? Or is it Rey? Because she seems to have the Force as well. So we'll all wait and see.
We've been discussing the meaning of the film's title since it was first unveiled on Monday and thanks to a few leaked international translations, I've become increasingly convinced that the title is singular and refers solely to Luke Skywalker (at first...let's see if he's still breathing when the credits roll). And if the last Jedi is actually Rey, Daisy Ridley isn't talking.
Star Wars: The Last Jedi (it still feels weird to actually write that!) is set to open on December 15, 2017.