The Legendary Mary Tyler Moore Has Passed Away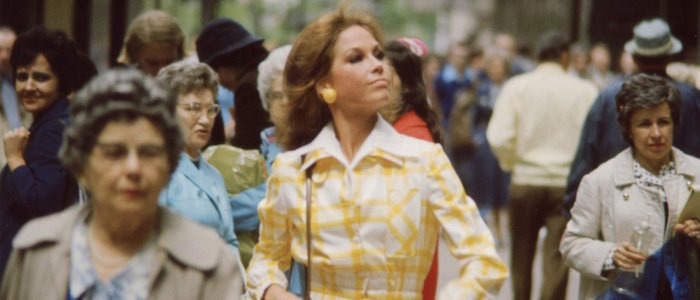 Mary Tyler Moore, the Emmy Award-winning and Oscar-nominated star of The Dick Van Dyke Show, The Mary Tyler Moore Show, and Ordinary People, has passed away at the age of 80. Moore belongs on the short list of performers whose impact on popular culture simply cannot be measured. For her, there is simply a "before Mary Tyler Moore" and an "after Mary Tyler Moore."
Born in New York City in 1936 and raised in Los Angeles, California, Moore entered show business at the age of 17, pursuing a career as a dancer and model. In 1959, she was cast in the television series Richard Diamond, Private Detective, where she supplied the voice and legs (her face was never seen) of the receptionist, Sam. While she continued to work in television (other credits include Stagecoach West and 77 Sunset Strip), her actual big break came in 1961 when she joined The Dick Van Dyke Show as Laura Petrie, the wife of Dick Van Dyke's Rob Petrie.
The Dick Van Dyke Show is one of the greatest television comedies ever made for a number of reasons (series creator Carl Reiner's marvelous wit, Van Dyke's lead performance, a deep bench of strong supporting players), but it did something truly remarkable: it allowed Moore to shine as brightly as her male co-stars, letting her be as funny as the man with his name in the title of the show. Moore would win her first Emmy in 1964 and her second in 1966.
Her other four Emmys would come with The Mary Tyler Moore Show, the legendary sitcom that launched the career of James L. Brooks and solidified Moore as an icon. Moore starred as Mary Richard, a 30-year old single woman who enters the hectic world of television news after being jilted by her boyfriend. What's commonplace now was revolutionary in 1970 – Moore was playing an independent single woman who pursues a career in a tough field, not the housewife stuck at home with the kids. The series' feminism set a new standard for what we expect from our female television characters, and it did it while being really, really funny.
Moore followed seven seasons of The Mary Tyler Moore Show with The Mary Tyler Moore Hour before starring in director Robert Redford's 1980 film Ordinary People, which took home Best Picture at the Academy Awards and won her an Oscar nomination for Best Actress. Although we commonly remember Moore as being one of the sharpest and funniest women to ever grace television screens, this film serves as a reminder that she was a dramatic powerhouse as well.
Mary Tyler Moore continued to work steadily over the past few decades, famously playing herself in an episode of The Ellen Show and appearing in David O. Russell's Flirting With Disaster. She died of complications from Type I Diabetes, which she was diagnosed with when she was 33 years old.
While she may be gone, her legacy will live on. As the theme song  to The Mary Tyler Moore Show promises us: "You're gonna make it after all."