Cool Stuff: Stan & Vince's 'Harry Potter And The Deathly Hallows' Print Is Spellbinding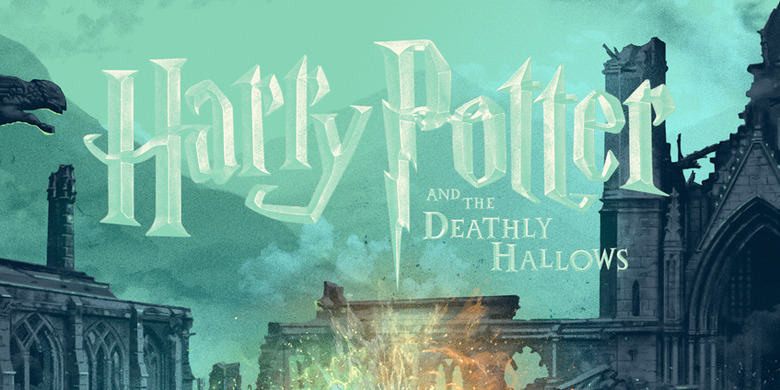 The folks at Dark Hall Mansion have been churning out some incredible artwork inspired by your favorite movies and TV shows. Last year they did some stellar prints for Willy Wonka and the Chocolate Factory and Ferris Bueller's Day Off, and coming tomorrow they have something really special for fans of a certain boy wizard.
Harry Potter and the Deathly Hallows is getting a spellbinding, officially licensed print from artist duo Stan & Vince. The image features Harry Potter and Lord Voldemort engaged in their final battle in the middle of Hogwarts, the spells of their wands blasting into each other. You'll have a chance to get your hands on the Dark Hall Mansion Harry Potter and the Deathly Hallows print tomorrow, and you can find out when after the jump..
Here's the Dark Hall Mansion Harry Potter and the Deathly Hallows print by Stan & Vince: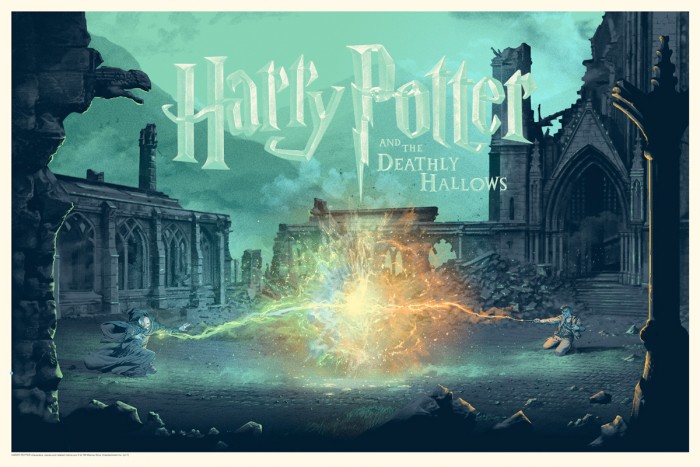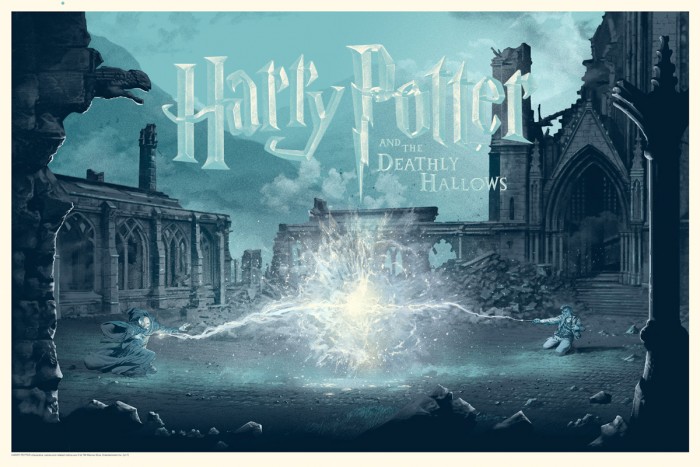 Here are some close-up shots so you can see the detail on these prints:
The standard version (top) that will have an edition of 280 and cost $65. Meanwhile the variant will have an edition of just 70 and will cost $95. On top of that, each version will have a foil edition that will cost $150. The standard colorway foil edition will have 15 available for purchase as will the variant colorway. All of the prints measure 24x36 and go on sale Friday, January 27th at 12:30pm PT at the Dark Hall Mansion online store.
Since Harry Potter is a worldwide sensation and this is one of the coolest prints I've seen for The Deathly Hallows, I wouldn't be surprised to see this sell out in a heartbeat. So make sure you're ready to purchase this one tomorrow afternoon for yourself or the Potterhead in your life.