NBC Orders Gender-Swapped 'What About Bob?' Reboot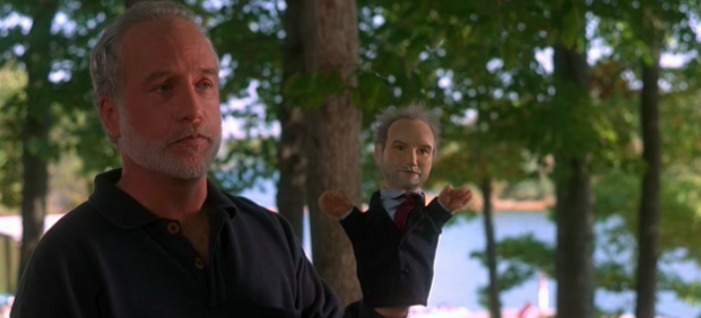 What About Bob? is another hilarious Frank Oz film being remade with female stars. Unlike the Dirty Rotten Scoundrels remake starring Rebel Wilson and Anne Hathaway, the new version of What About Bob? is being made for television, not for theaters. The NBC comedy, titled What About, Barb?, hails from writers and executive producers Joe Port and Joe Wiseman, who worked on Dilbert and The IT Crowd.
Below, learn more about the What About Bob? reboot.
According to Deadline, the single-camera comedy is, like the movie, about a psychotherapist gaining an unwanted new addition to the family. The therapist tries to end things with her "overbearing patient," but Barb isn't so easy to get rid of. The doctor's family, on the other hand, embraces her new patient and welcomes her into the family.
ABC Studios is behind the reboot. They started considering a What About Bob? to reboot back in 2015. It was development executive Zack Olin who developed the idea and decided to make Bob a woman. After a two-year search for the right take and writers, Port and Wiseman secured the job, and the project went to NBC.
In the original 1991 film, Bob Wiley (Bill Murray) is a lovely, divorced man with a few phobias. Things begin to look a smidge brighter for Bob when he meets Dr. Leo Marvin (Richard Dreyfuss), an egotistical and impatient psychoanalytic psychiatrist. After their first session together, Marvin quickly leaves his new patient and takes his family to Lake Winnipesaukee, New Hampshire. Despite having a copy of Leo's new book, Baby Steps, Bob needs Leo. So Bill Murray's character takes a vacation from his problems by hijacking Marvin's vacation. Marvin's family ends up loving Bob, much to Marvin's great annoyance. The movie is 98 delightful minutes of an endearing Bill Murray driving a tightly-wound Richard Dreyfuss up the wall.
Hopefully, whoever they cast in the two roles get along better than Murray and Dreyfuss did. "Terribly unpleasant experience," Dreyfuss once told AV Club, describing his experience on the film. "We didn't get along, me and Bill Murray. But I've got to give it to him: I don't like him, but he makes me laugh even now. I'm also jealous that he's a better golfer than I am." Murray has said the same about his time with Dreyfuss, admitting he "drove him nuts." The actor believed their strained relationship serviced the movie, which he and Dreyfuss find entertaining.