The Best Movies And Shows Coming To Netflix In February 2017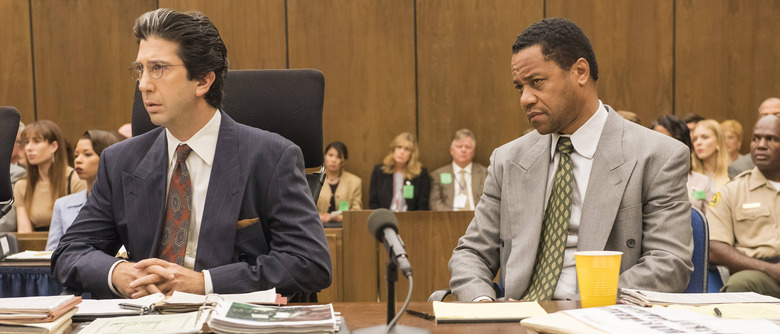 If you have a Netflix subscription (and of course you have a Netflix subscription), you're in luck: a lot of good stuff is arriving on the streaming service in February. Here's what you should find time to watch.
American Crime Story: The People v. O.J. Simpson
2016 was, somehow, the year of the O.J. Simpson trial. The documentary O.J.: Made in America is a masterpiece and somehow, American Crime Story: The People v. O.J. Simpson is as well, tackling the same material from different angles and offering a human, hilarious, and infuriating look at an increasingly definitive moment in American history. A true crime spin-off of American Horror Story shouldn't this great.
Babe and Babe: Pig in the City
Chris Noonan's Babe is one of the finest family movies of the '90s, a sweet and whimsical talking animal movie that puts all of its peers to shame. The whole thing feels downright magical, like a great bedtime story told by a gifted storyteller. At the center of it all is the great James Cromwell, bringing a steadfast dignity to a film that could have felt so crass if the tone wasn't so perfectly honed. After the credits roll, you should hit play on Babe: Pig in the City, George Miller's surreal follow-up that feels powered by nightmare fuel. Your kids probably won't dig this odd, deeply unwell sequel as much as you do, but that's okay. They'll learn.
The Blair Witch Project
Now that we've seen the new sequel (the very good Blair Witch), it's time to revisit the original The Blair Witch Project and remember why this remarkable horror film shook and frustrated an entire generation. Long before found footage horror movies were commonplace, this film arrived feeling like an actual found document – it's often boring and listless and annoying, but that's also the point. You feel like you're watching something real, something that you shouldn't be watching. It is still remarkable 18 years later.
Contact
Robert Zemeckis' Contact belongs on the short list of the greatest science fiction movies of all time. It also belongs in the same conversation as Interstellar and Arrival when it comes to smart, thoughtful science fiction that also finds time to sneak up and punch you in the gut and make you bawl like a little baby. Even though some effects haven't aged as well as you'd hope, the bulk of the film is built on powerful ideas, strong performances, and conversations that take the idea of communicating with aliens quite seriously. Zemeckis' direction is often invisible until you actually pause to to take a look...and the you realize how stunning it truly is.
Magic Mike
Steven Soderbergh's male stripper epic isn't a joyful romp like it (downright miraculous) sequel, but it's a compelling and often harrowing look at a world that many people never thought they'd care to know about. Soderbergh has always been fascinated by process and how professionals do very specific jobs and Magic Mike offers him one of his most unique subjects. He really digs into it and the results are genuinely thrilling.
The Nightmare Before Christmas
Don't let the fact that Disney has transformed a one-time box office bomb into a cultural touchstone dissuade you from giving The Nightmare Before Christmas a revisit. It's great stuff, a pitch-dark musical that gleefully stomps all over your favorite traditions before deciding that Halloween and zombies and monsters and ghosts and ghouls are pretty rad. We knew that already, but the reminder is nice.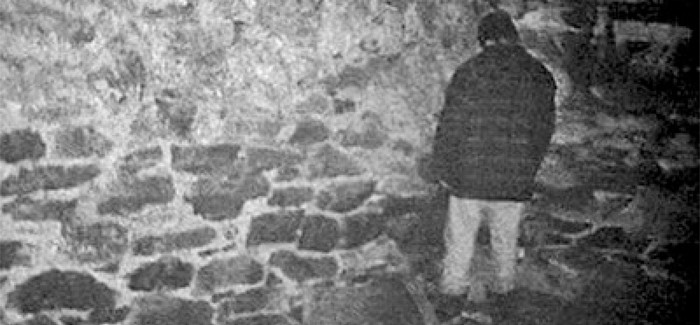 AVAILABLE FEBRUARY 1
Ashley Madison: Sex, Lies, and Cyber Attacks (2016)
Babe (1995)
Babe: Pig in the City (1998)
Balto (1995)
Balto 2: Wolf Quest (2001)
Balto 3: Wings of Change (2004)
Contact (1997)
Corpse Bride (2005)
Eleven P.M. (1928)
Finding Dory (2016)
From This Day Forward: A Trans Love Story (2016)
Gun Runners (2015)
Hell-Bound Train (1930)
Highly Strung (2015)
Hot Biskits (1931)
I Am Sun Mu (2016)
Invincible (2006)
Les beaux malaises: Season 1-4 (2014)
Magic Mike (2012)
Masha's Spooky Stories: Season 1 (2012)
Mother with a Gun (2016)
Paris Is Burning (1990)
Project X (1987)
Silver Streak (1976)
The Blair Witch Project (1999)
The Chronicles of Narnia: The Lion, the Witch & The Wardrobe (2005)
The Five Heartbeats (1995)
The Furchester Hotel: Season 1-2 (2014)
The Girl from Chicago (1932)
The Longest Day (1962)
The Nightmare Before Christmas (1993)
Twilight (2008)
Women in Gold
AVAILABLE FEBRUARY 2
American Crime Story: The People v. O.J. Simpson (2016)
Frequency: Season 1
AVAILABLE FEBRUARY 3
Daniel Sosa: Sosafado–NETFLIX ORIGINAL
Imperial Dreams –NETFLIX ORIGINAL
Santa Clarita Diet – NETFLIX ORIGINAL
AVAILABLE FEBRUARY 4
Superbad (2007)
AVAILABLE FEBRUARY 5
Elvira I Will Give You My Life but I'm Using It (2014)
Los herederos (2015)
AVAILABLE FEBRUARY 6
Girls Lost (2015)
Me, Myself and Her (2015)
AVAILABLE FEBRUARY 7
Michael Bolton's Big, Sexy Valentine's Day Special –NETFLIX ORIGINAL
AVAILABLE FEBRUARY 8
Tiempos Felices (2014)
Girl Asleep (2015)
AVAILABLE FEBRUARY 10
Abstract: The Art of Design
David Brent: Life on the Road—NETFLIX ORIGINAL
AVAILABLE FEBRUARY 11
Crazy Ex-Girlfriend: Season 2 (2016)
Stronger Than The World—NETFLIX ORIGINAL
AVAILABLE FEBRUARY 12
Clouds of Sils Maria (2014)
AVAILABLE FEBRUARY 13
Code: Debugging the Gender Gap (2016)
Magicians: Life in the Impossible (2016)
AVAILABLE FEBRUARY 14
Girlfriend's Day –NETFLIX ORIGINAL
Katherine Ryan: In Trouble –NETFLIX ORIGINAL
King Cobra (2016)
Project Mc 2: Part 4 –NETFLIX ORIGINAL
White Nights –NETFLIX ORIGINAL
AVAILABLE FEBRUARY 15
Aram, Aram (2015)
Before I Go to Sleep (2014)
Fire Song (2015)
AVAILABLE FEBRUARY 16
Milk (2008)
Sundown (2016)
AVAILABLE FEBRUARY 17
Chef's Table: Season 3—NETFLIX ORIGINAL
DreamWorks Dragons: Race to the Edge: Season 4 –NETFLIX ORIGINAL
Kill Ratio (2016)
The Seven Deadly Sins: Season 2 –NETFLIX ORIGINAL
AVAILABLE FEBRUARY 19
Girl Meets World: Season 3 (2016)
Growing Up Wild (2016)
Tini: El Gran Cambio De Violetta (2016)
When Calls the Heart: Season 3 (2016)
AVAILABLE FEBRUARY 23
Sausage Party (2016)
AVAILABLE FEBRUARY 24
I Don't Feel At Home In This World Anymore –NETFLIX ORIGINAL
Legend Quest: Season 1 –NETFLIX ORIGINAL
Ultimate Beastmaster—NETFLIX ORIGINAL
Ultimate Beastmaster Mexico—NETFLIX ORIGINAL
VeggieTales in the City: Season 1—NETFLIX ORIGINAL
AVAILABLE FEBRUARY 26
Night Will Fall (2016)
AVAILABLE FEBRUARY 27
Brazilian Western (2013)
AVAILABLE FEBRUARY 28
Be Here Now (2015)
Michael Birbiglia: Thank God for Jokes –NETFLIX ORIGINAL