The Best Movies And Shows Leaving Netflix In February 2017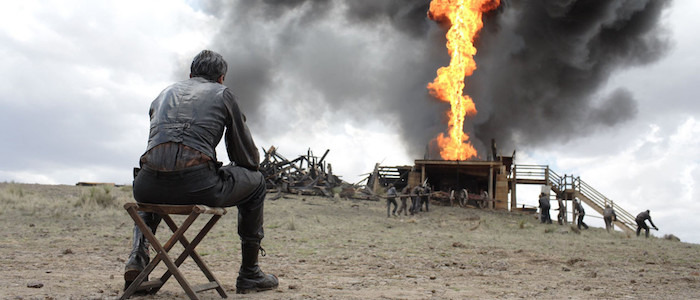 Every time we write an article about the best movies coming to Netflix, we have the unfortunate task of writing an article about the best movies leaving Netflix. Here's what you need to watch before it's too late.
An Inconvenient Truth
Yes, this is a feature length keynote presentation where former Vice President turned environmental activist Al Gore educates you about global warming. Yes, it is also required viewing. An Inconvenient Truth was sobering over ten years ago but it's horrifying today, mainly because few of Gore's warnings have been heeded by anyone in power. The fact that a sequel to this film just premiered at Sundance should chill you to the bone.
Black Hawk Down
Black Hawk Down is a pretty good Ridley Scott movie, which means that it would be one of the absolute best films in any other director's filmography. Scott's depiction of the U.S. military's infamous botched raid in Mogadishu often plays more like a horror movie than a war movie, putting you right in the middle of a nightmare and raising the volume to punishing levels. The film's politics are murky at best, but as an experience, as the closest thing many people will experience to being in an actual firefight, it's unforgettable. Oh, and the ensemble has retroactively become nothing short of astonishing, with Tom Hardy, Nikolaj Coster-Waldau, Ty Burrell, Hugh Dancy, and Orlando Bloom all playing soldiers alongside a giant list of more famous faces and reliable character actors.
Elizabeth
Cate Blanchett was acting before she landed the title role in Elizabeth, but this is the movie that made her Cate Blanchett, landing her an Oscar nomination and establishing her as one of the most brilliant actors working in the public eye. As a lavish biopic, Shekhar Kapur's film gets the job done: it looks amazing and the attention to detail will leave you exercising your pause button to take a closer look. Just don't watch it with any history buffs who take things too seriously, because the film does take its fair share of liberties to create an accessible story.
The Machinist
After directing the endlessly creepy Session 9 and before he became an in-demand television director, Brad Anderson helmed this thriller about an industrial worker battling insomnia and having a real bad time with his life. Christian Bale famously transformed himself into a malnourished skeleton to play the lead role, but the film is more than a terrifyingly skinny movie star – it's an uncomfortable and weird horror movie for adults.
Mission: Impossible III
So it doesn't have the lavish European tinge of the first one, the idiotic bombast of the second one, the Holy Shit stunts of the fourth one, or the even Holy Shit-ier stunts of the the fifth one, but Mission: Impossible III is a wildly entertaining action movie buoyed by a game Tom Cruise performance, a delicious villain played by Philip Seymour Hoffman, and a pace that sprints as well as the film's leading man. Director J.J. Abrams would become a better filmmaker with his later movies, but there's a slick, dynamic energy here that cannot be denied.
There Will Be Blood
Paul Thomas Anderson's 2007 masterpiece is very possibly one of the best movies of all time...we just need another decade or two to let it sink in. Daniel Day-Lewis' Oscar-winning performance offers an inhuman (or all-too-human?) center for Anderson's tale of greed and fatherhood in the early 20th century oil industry, but the movie itself never feels compelled to play by any traditional rules. It is frightening and smart, talky and eerily silent, laser-focused but willing to indulge subplots that seem out of place at first before taking on a special resonance in further viewings. You owe it to yourself to watch this one, whether it's for the first or tenth time.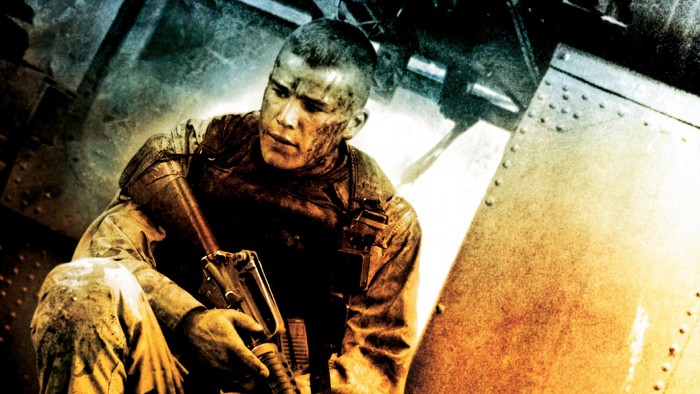 LEAVING FEBRUARY 1
A.C.O.D.
An American Girl: Saige Paints the Sky
An Inconvenient Truth
Ashby
Black Hawk Down
Bratz: Babyz: The Movie
Bratz: Super Babyz
Charlotte's Web 2: Wilbur's Great Adventure
Clerks
Elizabeth
Extract
Failure to Launch
Frida
Girls Just Want to Have Fun
Jackass 2.5
Lalaloopsy Girls: Welcome to L.A.L.A. Prep School
Last Holiday
Mission Impossible: III
Sahara
Save the Last Dance
Serving Sara
Star Trek: Nemesis
The Kite Runner
The Machinist
The Original Latin Kings of Comedy
There Will be Blood
Trainspotting
What's Eating Gilbert Grape
LEAVING FEBRUARY 7
Justin Bieber's Believe
LEAVING FEBRUARY 12
Grounded for Life: Season 1 – Season 5
LEAVING FEBRUARY 13
Scary Movie 5
The Nut Job
LEAVING FEBRUARY 15
Brothers in War
Chris Porter: Ugly and Angry
Closure
Exile Nation: The Plastic People
Jack Frost
I Am Not a Hipster
Plastic Paradise: The Great Pacific Garbage Patch
Prince of Broadway
Stephanie in the Water
The Man on Her Mind
Unlikely Animal Friends: Season 2
LEAVING FEBRUARY 16
Santa Claws
Somewhere
LEAVING FEBRUARY 17
Winnie the Pooh: A Very Merry Pooh Year
LEAVING FEBRUARY 19
Problem Child: Leslie Jones
LEAVING FEBRUARY 28
Clueless