LOL: Chris Evans Pranks Fans With A Surprise Captain America Escape Room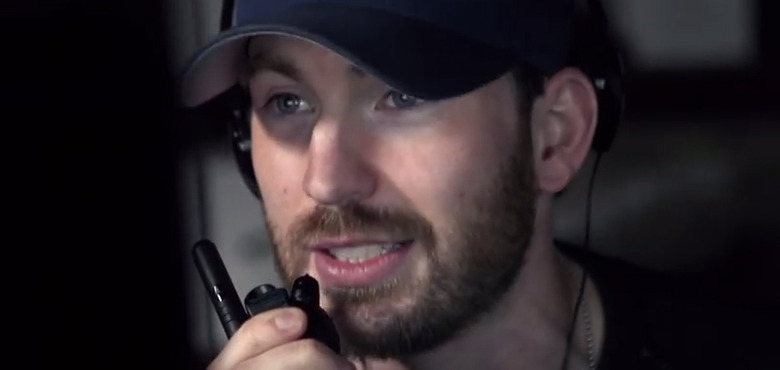 Since Chris Evans plays Captain America in the Marvel Cinematic Universe, everyone assumes he's a good guy. And since we've seen his visits to children's hospitals suited up as Captain America, we can pretty much accept that as true. But that doesn't mean Chris Evans doesn't like to have some playful fun at the expense of his fans.
As part of a charity initiative at Omaze, the Captain America and Avengers franchises star took part in a little prank at a comic book ship in Boston, Massachusetts. Speaking through a big Captain America action figure, Chris Evans tries to get unsuspecting fans to participate in a makeshift Escape Room inside the comic book shop, and the results are pretty damn funny.
Watch the Chris Evans Escape Room prank after the jump.
It's amazing just how bad some people are at figuring out puzzles, but I suppose when you're put on the spot, not expecting to figure out how to escape a comic book shop, a little leeway should be given. Eventually the people that accepted the challenge had the fortune of meeting Chris Evans, albeit after he scared the crap out of them. But if you're going to mess yourself, there are worse ways for it to happen.
If you'd like an opportunity to partake in a real Escape Room adventure with Chris Evans, which includes getting some beer and burgers with him afterwards, head over to Omaze and make a donation for a chance to win this cool prize. The money benefits Christopher's Haven, a nonprofit that provides supportive housing for families whose children are receiving outpatient pediatric cancer treatments in Boston, MA.