Star Wars Bits: A Peek At 'The Last Jedi' Opening Crawl, 'Rogue One' Concept Art, And Why Princess Leia Was At A Certain Battle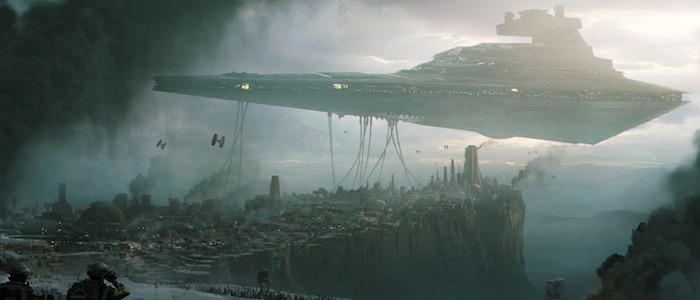 In this edition of Star Wars Bits:
Rian Johnson offers a look at a grand moment in Star Wars: The Last Jedi.
Rogue One: A Star Wars Story has crossed $1 billion at the box office.
Laura Dern remembers working with Carrie Fisher in The Last Jedi.
A brief tour of the Rogue One creature shop.
The Last Jedi isn't the first Star Wars story to use that title.
A look back at the Star Wars special editions.
There's a good reason Princess Leia was present at a very important battle.
Felt so good to drop this into the cut this morning.
If you were eager to learn the title of the next Star Wars movie, know that writer/director Rian Johnson was eager to share it with you. In fact, the official reveal of the Star Wars: The Last Jedi title allowed a quietly monumental moment to take place in the editing suite, which Johnson celebrated with a post on Instagram.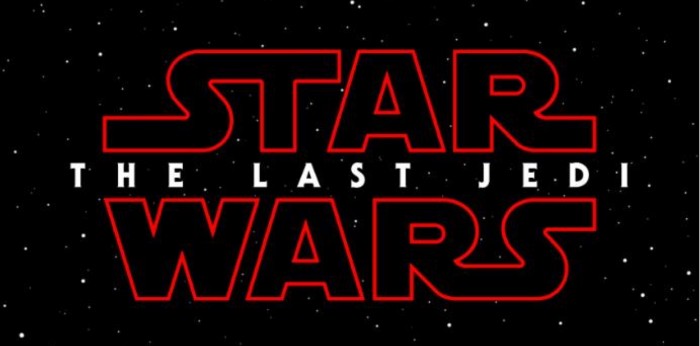 If The Last Jedi sounds familiar, know that this isn't the first time this title has been used in the Star Wars saga. The Hollywood Reporter has written about all the other times Star Wars stories have used this title, including an issue of a comic series and two prose novels.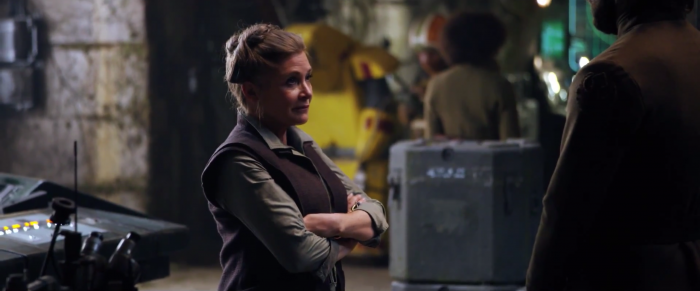 While Laura Dern cannot talk about her role in Star Wars: The Last Jedi, she can talk about what it was like to work with the late, great Carrie Fisher in the film (via Entertainment Tonight):
I don't know any of us who didn't play Princess Leia for a Halloween, or in our life. What an incredible gift to to witness that whole legacy. [...] We put a lot of focus currently on what it is to be a female icon, what it is to use your voice, what it is to be comfortable in your own skin. She has always been one of the most extraordinary beacons, an original screen icon.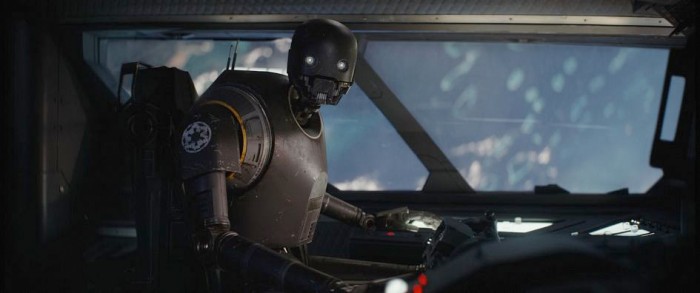 As everyone starts gearing up for Star Wars: The Last Jedi, it should be noted that Rogue One just passed $1 billion at the international box office (with over $500 million of that coming from North American theaters), putting it on track to most likely become the highest grossing 2016 release before it ends its run.
Those numbers surely mean that every Star Wars fan on the planet has seen the film at least once at this point, so this new episode of The Star Wars Show that dives into the film's biggest secrets finally has a reason to exist! There are a lot of fun revelations here, but the most interesting of them may be Pablo Hidalgo of the Lucasfilm Story Group explaining why Princess Leia and General Raddus were present at the Battle of Scarif:
The plan was always that Leia was going to go to Tatooine to pick up Obi-Wan and Raddus was going to escort her. Then the news of Scarif came in, and that was deemed more important ... [because] it's the one warship that they have at this point.
If you want a quick tour of the Rogue One creature shop and don't mind your hosts being Disney Channel teenagers, you should click play on the video above. The shots of Neal Scanlan's talented crew at work are more than worth your time.
io9's Germain Lussier (formerly of /Film and this very column) has written a wonderful look back at the controversial Star Wars special editions and their impact on the series as a whole. The entire thing is worth your time, but here's a sample:
Before the release of the Special Editions, most fans hadn't seen a Star Wars movie on the big screen since Return of the Jedi in 1983. Though still popular on TV, video stores and conventions all over the world, a slowdown in merchandising and lack of new content contributed to the franchise fading significantly. Similar blockbusters like Terminator 2, Jurassic Park and Batmandominated the box office. And most fans didn't expect to ever see another Star Wars movie. "It was something the older kids I knew all liked," said musician and graphic designer Sam Smith, a Star Wars fan who was first introduced to the films via the Special Editions. "I knew it was their thing. They 'grew up' with it, and I didn't think about it much more than that."
But in January 1997 that all changed and Star Wars exploded back into the public consciousness in a huge, huge way.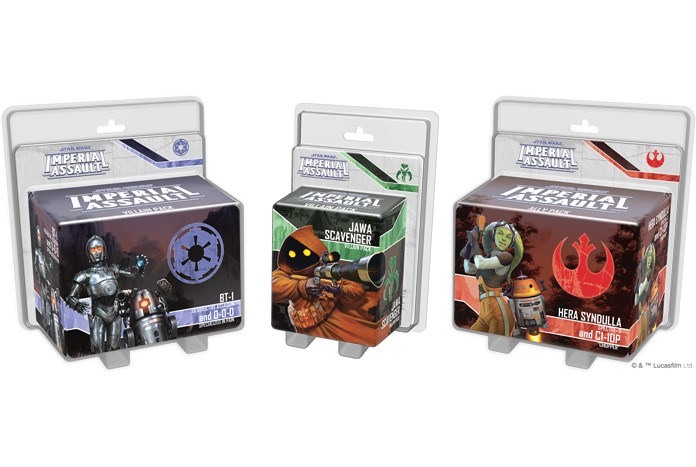 Fantasy Flight Games has revealed the latest expansion packs for their terrific Star Wars: Imperial Assault board game, which will allow players to recruit Jawa scavengers, Hera and Chopper from Star Wars Rebels, and BT-1 and 0-0-0 from Marvel's Darth Vader and Doctor Aphra comics. This game has been so consistently good for so long, so why not just add a few more figures to your army stockpiles?
Concept art for #RogueOne's dynamic duo, courtesy of the film's co-costume designer, Glyn Dillon. pic.twitter.com/r1wCBsZRZq

— Star Wars (@starwars) January 19, 2017
Some new Rogue One concept art has arrived online, first from co-costime designer Glyn Dillion (see above) and then from artist Andreé Wallin, whose website now features some of the work he did for the film. You can check out a few samples in the gallery below.
If digital pinball is your thing and you're not sick of Rogue One yet, keep an eye out for Star Wars Pinball: Rogue One, which is set to hit PC and consoles on January 31 before arriving on mobile devices on February 2. In the meantime, StarWars.com interviewed Zoltan Vari of Zen Studios, the lead designer of the game, who explained how you balance theme with strong pinball action:
Most of my favorite real-life pinball machines approach their themes with a lot of special care, ensuring that there is not a single unused portion of the playfield from a pinball perspective, which is what I try to achieve in my designs as well. Ideally, iconic elements from the film or theme should be integral parts of the gameplay, and not just simple ornaments.
You can read the whole interview at the link above.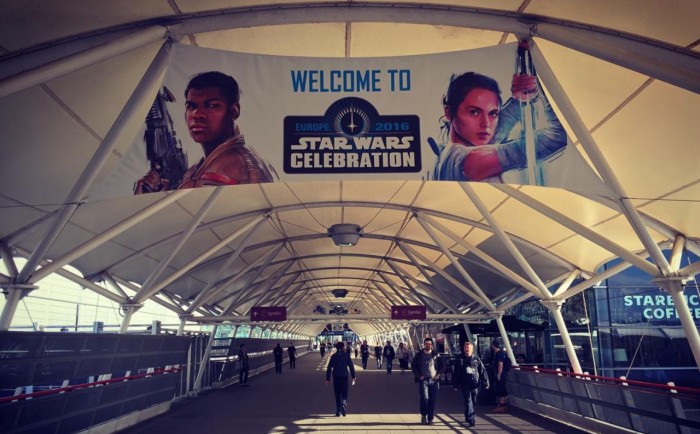 Star Wars Celebration has revealed the complete list of artists participating in this year's art show. Here's how they were selected
For this year's Star Wars Celebration, which comes to the Orange County Convention Center on April 13-16, more talented Star Wars artists than ever before were considered for inclusion in the Celebration Art Show, one of the event's most popular features. To qualify, artists must have previously created Star Wars artwork for Lucasfilm or for a Lucasfilm licensee. Though each was well-established and highly-regarded in the Star Wars community, a select number had to be chosen to keep the Art Show at Celebration a reasonable size.
To answer the challenge of selecting a limited number of artists from such a large, capable field, Lucasfilm's Celebration team brought together an A-list of Lucasfilm talent, including experts in Star Wars characters and continuity, to do the judging. While the competition was fierce, a final set of artists were selected to participate in the 2017 Celebration Art Show – a big congratulations to the following artists!
For a complete list of who made the cut, follow the link above. They have also started assembling the list of featured exhibitors who will be present.