First Look At Benedict Cumberbatch As Thomas Edison In 'The Current War'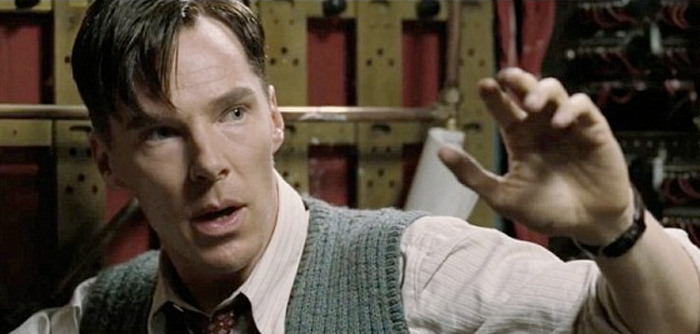 Benedict Cumberbatch received an Oscar nomination for playing Alan Turing in 2014's The Imitation Game, so it makes perfect sense that he's seek out another movie with an awards-friendly premise where he gets to play a fascinating historical figure. The Current War gives him one hell of a role: Thomas Edison, the prolific American inventor and businessman responsible for the lightbulb, the phonograph, the motion picture camera, and countless other items we take for granted today (he held over 1,000 patents in the United States alone). And he was also something of a total dick, a subject that this film will undoubtedly explore.
Our first look at Cumberbatch as Edison in the film has arrived, so how about we take a look?
The image debuted over at The Wrap and it turns out that Benedict Cumberbatch as Thomas Edison looks an awful lot like...Benedict Cumberbatch. This is surely preferable to burying him under make-up, although we're bound to get at least some of that, as the events chronicled in this film transpire over the course of a decade or so.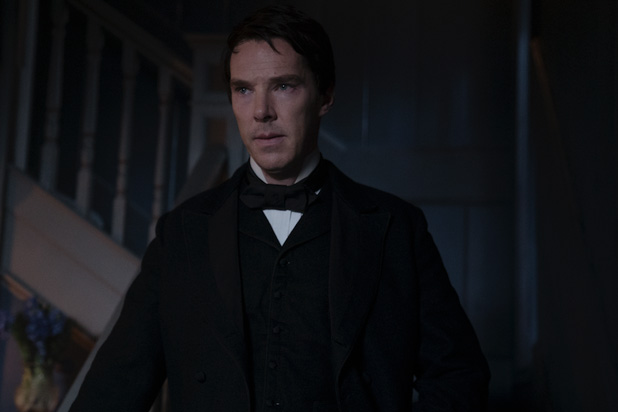 And those events should make for a fascinating movie. The Current War will tell the story of "The War of Currents," which saw Edison battling George Westinghouse for control of America's electrical future in the 1880s. In a nutshell, Edison favored his direct current delivery system for electricity while Westinghouse espoused alternating current. So Edison General Electric and Westinghouse Electric went to war, a war that involved Edison developing the electric chair as part of a campaign to "prove" how unsafe alternating current could be for the average citizen. It's an insane and wildly entertaining story that ends in profound defeat for one of those key players. This could be a really good movie!
If you want to add more evidence to the "this could be a really good movie" pile, note the casting of the great Michael Shannon as George Westinghouse. The rest of the cast is strong as well, with Katherine Waterston, Tom Holland, Matthew Macfadyen, Tuppence Middleton, and Nicholas Hoult (as Nikola Tesla!) rounding out the ensemble. But c'mon: this is going to be all about Cumberbatch and Shannon, two actors who couldn't be more different, attempting to destroy one another.
The Current War is the latest film from Alfonso Gomez-Rejon, the director of Me and Early and the Dying Girl, and while it doesn't have a release date yet, expect an Oscar-friendly arrival later this year.