Woody Harrelson On If He's Playing Garris Shrike In 'Han Solo' Movie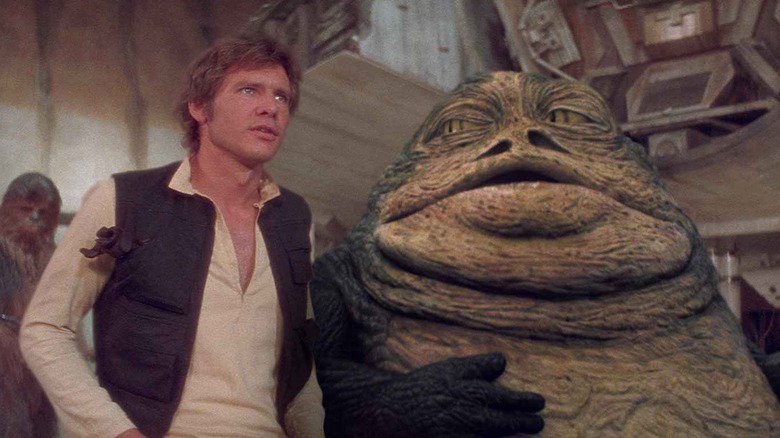 A few weeks ago it was revealed that Woody Harrelson would be joining the cast of Phil Lord and Chris Miller's Star Wars standalone movie focusing on the origin story of Han Solo. At the time we had a few guesses as to who the Oscar-nominated actor might be playing, and now Woody has seemingly confirmed that he will be playing Garris Shrike in the second Star Wars Story.... or did he? Let's hear what he said after the jump.
While doing press for his upcoming film Wilson at the Sundance Film Festival, Woody Harrelson was asked if he would be playing Garris Shrike in the Han Solo movie. The actor reluctantly confirmed the widespread fan speculation, saying "yeah, I am." It seems as if he was confused by the question and may have just been answering if he will be playing Han's mentor. Watch the video above to decide for yourself. After the initial news outlets had picked up the story, Lucasfilm Story Group member filed the following tweets:
I'll let others sort it out, but ask yourself – what question was he answering? #cryptictweets.

— Pablo Hidalgo (@pablohidalgo) January 23, 2017
So Pablo suggests that Harrelson was not responding the question about his character's name, but instead just confirming what we already knew: that he would be playing Han Solo's mentor in the new film. Harrelson has previously said that "I'm a mentor to Han, but I'm also a bit of a criminal.  I don't think I should say much more than that because the Force is not allowing me."
As I explained in my speculative piece last week, Shrike was essentially Han Solo's entry point into a world of crime.
Garris first appeared in A.C. Crispin's novel The Paradise Snare, (check out that beautiful Drew Struzan cover art above). The character was a bounty hunter-turned smuggler who raised the orphaned Han Solo as part of a group of children he used in confidence tricks and thefts, based aboard the decommissioned troopship Trader's Luck in orbit over Corellia. Shrike rescued the young Han Solo from the streets, raised him, trained him, and "beat him profusely when aggravated."
The Han Solo movie will take place nearly a decade before the events of A New Hope, which fits the timeline of the novel. In the book, Solo had a confrontation with Shrike and fled the criminal's ship. Shrike tracked Solo down years later after the massive bounty on the smuggler. If they stick to the Legends storyline, Harrelson will not only be a mentor for Solo but an antagonist.
The yet-to-be-titled Han Solo film will hit theaters in 2018 (initially set for a Summer release date, now rumored for a December release). The second Star Wars anthology film stars Alden Ehrenreich as Han Solo, as well as Donald Glover as Lando Calrissian and Emilia Clarke in an unknown role.