There's A 'Ghostbusters' Escape Room In Washington DC, So What Are You Waiting For?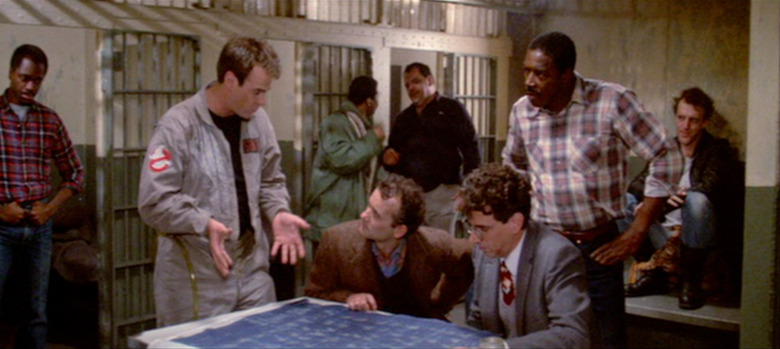 Most likely, you didn't get a chance to check out the Ghostbusters VR experience that was available at Madam Tussauds in Times Square last summer. But if you happen to be in Washington DC sometime soon (maybe because you're protesting the inauguration of a certain someone), then you'll get another opportunity to check out an immersive Ghostbusters experience.
Escape Rooms are all the rage right now. If you haven't heard of this fun phenomenon, it's basically a puzzle that you're a part of, almost like a game of Clue. You're stuck in a room, and you have to solve puzzles with the various items that are in the room in order to escape. One company in Washington DC has made their experience even more unique by tying their Escape Rooms into movies, and one of them is a Ghostbusters Escape Room. Get a sneak preview after the jump.
Though parts of the video are cheesy with low production value, it looks like the Ghostbusters Escape Room itself is a solid creation. There are even parts of the experience that use iPads and augmented reality to complete certain tasks (though some reviews on Yelp do indicate that those elements don't always work properly). Plus, they utilize characters such as the Stay Puft Marshmallow Man and Slimer in cool ways.
So if you're in Washington DC, or maybe you feel like making a trip just for this, you can get all the information you need over at the Escape Room Live website, where you can make a reservation and more. Anyone out there who has checked this out should let us know about their experience in the comments!