'Stranger Things' Originally Had A Much More Violent Eleven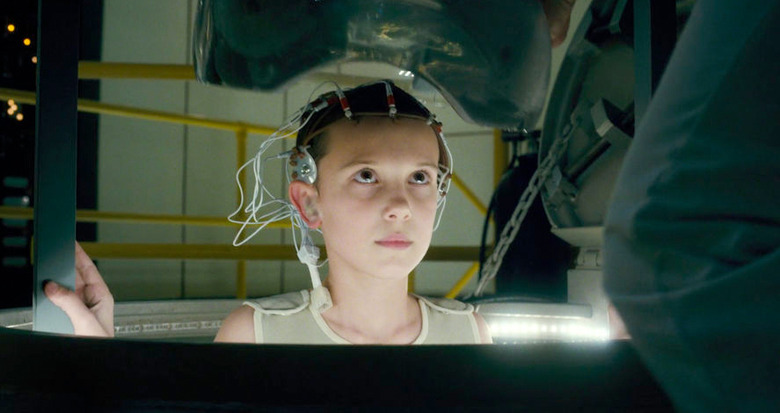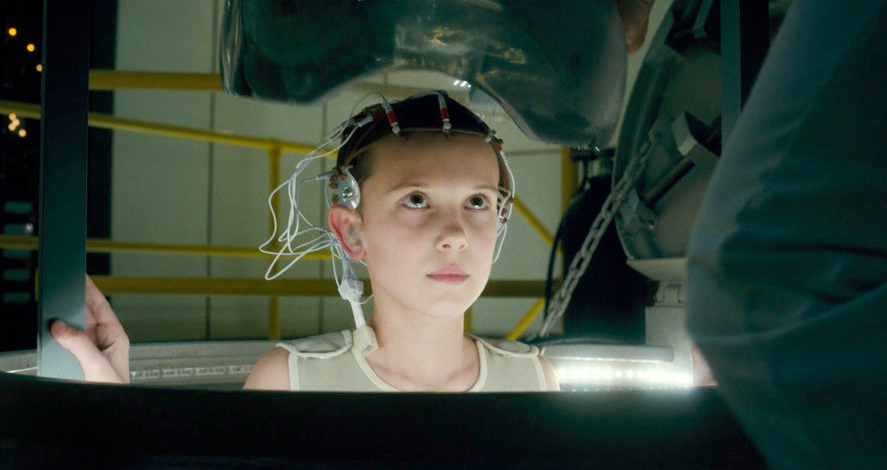 For a series filled with young stars and suffused with nostalgia for simpler times, Stranger Things goes to some pretty dark places. (Sometimes even literally dark places, like the Upside Down.) Even so, it's largely a family-friendly show, provided you're not watching with very young children. But series creators Matt and Ross Duffer revealed that their original vision leaned more R-rated, especially when it came to Eleven. Find out how below. 
Ross Duffer told Vulture about their original, much more brutal plans for Eleven, played by Millie Bobby Brown:
The Eleven character, the kind of powers she has and to have a young protagonist that's violent — it's not E.T. It's not a happy situation. She's killing people, and brutally murdering them.
Eleven's not the only one who got reined in, either. They also made some tweaks to Winona Ryder's character, Joyce.
The original pilot was much more violent. It was originally like an R-rated thing. Winona's character was like, 'Eff this, eff that!' It felt a little bit unnecessary. I don't feel like we sacrificed anything by toning it down a little bit.
The choice to tone down the violence was probably a wise one. Part of what's so appealing about Stranger Things is that it feels like a throwback to the films we watched as kids. And Eleven is plenty tough as it is. She's really innocent in some ways, and clearly capable of love and empathy — but we also see that she'll snap a guy's neck or flip over a car or break a kid's arm if she has to.
While it seems unlikely that Stranger Things season 2 will go the R-rated route (or the TV equivalent of the R-rated route, rather), it does sound like things might get a little rougher in the coming episodes. Levy teased a "bigger" and "darker" season 2 in a recent interview:
Season 2 is bigger and potentially darker in its stakes. The threat, which in Season 1 was to Will Byers, has grown. That's all I'm going to say! But, I will say Season 2 has a bigger cast and is definitely loyal to the kind of magical storytelling that we established in the first season. It's character-based and still about our core group of characters.
Stranger Things will return for a nine-episode second season sometime this year.