'Beauty And The Beast' Will Have A New Song Performed By Céline Dion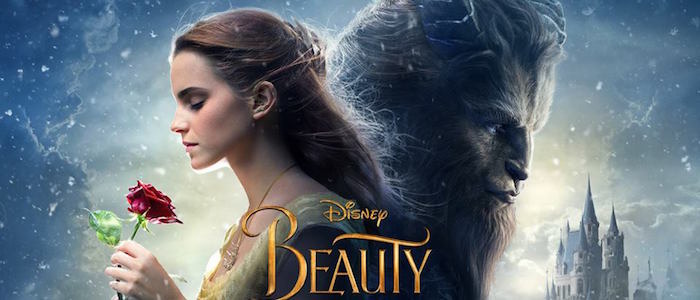 Disney's 1991 Beauty and the Beast famously featured a pop version of the title song, performed by Céline Dion and Peabo Bryson and played over the end credits. In the upcoming live-action remake, that same honor will go to Ariana Grande and John Legend, as we learned last week. But it turns out Dion will have a place on the new soundtrack as well, singing an all-new tune written just for the movie.
Dion announced the big news on her Facebook page.
According to Broadway World, "How Does a Moment Last Forever" is composed by Alan Menken, who worked on the 1991 Beauty and the Beast, with lyrics by Tim Rice, whose credits include Disney's The Lion King. It's described as "an emotional ballad about holding onto life's precious moments," though you probably could've guessed all just based on the title of the track and the choice of artist. We'll hear bits of the song throughout the film, and Dion's full-length version will play over the end credits.
Menken previously teased "How Does a Moment Last Forever" a few months ago, when it was apparently titled "Our Song Lives On":
It ends up being a song called 'Our Song Lives On,' and it's done in a number of forms. The first time it's sung, it's Belle's father (Kevin Kline) singing as he's completing a music box, and basically it's [about], 'How does a moment live forever? How do you hang on to precious moments?' Then, it's reprised by Belle, and then it's the song that's actually over the end credits at the end of the movie. Disney hasn't announced it yet, but there's going to be some wonderful singer on the end credits song.
Also new to the film will be "For Evermore," which sounds like a sort of stand-in for the Broadway-only Beauty and the Beast song "I Can't Love Her," and "Days in the Sun," which Menken calls "a lullaby and a remembrance of happier days for everybody." Like, presumably, from before the lord of the household was turned into a literal monster, everyone else in the household was transformed into everyday objects, and a local girl was being held hostage within its walls.
Beauty and the Beast opens in theaters March 17th, 2017. Here's Dion singing on the original Beauty and the Beast soundtrack from 25 years ago. Yes, we really are that old.