Milla Jovovich Recaps The Entire 'Resident Evil' Franchise In Under Three Minutes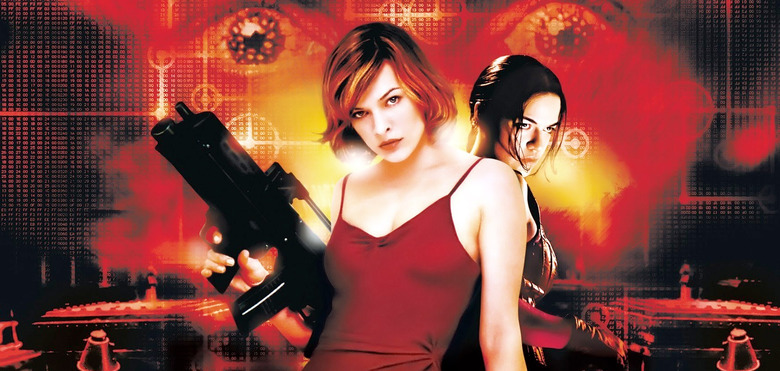 Resident Evil: The Final Chapter is hitting theaters next week. It's likely that no one who hasn't seen the previous movies will be taking a chance on seeing this one out of the blue. But maybe franchise fans will be bringing someone with them who has never suffered through any of the other installments. In order to avoid any confusion, a new official video can help out.Milla Jovovich took the time to catch everyone up on the complicated events of the Resident Evil franchise in a video that gives you all the important pointers from each of the films, starting with the first Resident Evil from 15 years ago.
Watch the Resident Evil recap from Milla Jovovich below.
The details of the Resident Evil franchise are ridiculous on their own, but hearing Milla Jovovich talk about the events of these movies so casually makes them sound even more outlandish. But this was never meant to be a grounded series of movies by any means. And whatever works for Milla Jovovich and her husband, director Paul W.S. Anderson, appears to be working for fans.
Picking up immediately after the events in Resident Evil: Retribution, humanity is on its last legs in Washington D.C. As the only survivor of what was meant to be humanity's final stand against the undead hordes, Alice must return to where the nightmare began – Raccoon City, where the Umbrella Corporation is gathering its forces for a final strike against the only remaining survivors of the apocalypse. In a race against time Alice will join forces with old friends, and an unlikely ally, in an action packed battle with undead hordes and new mutant monsters. Between regaining her superhuman abilities at Wesker's hand and Umbrella's impending attack, this will be Alice's most difficult adventure as she fights to save humanity, which is on the brink of oblivion.