'City Of Tiny Lights' Trailer: Riz Ahmed Is A Neo-Noir Private Eye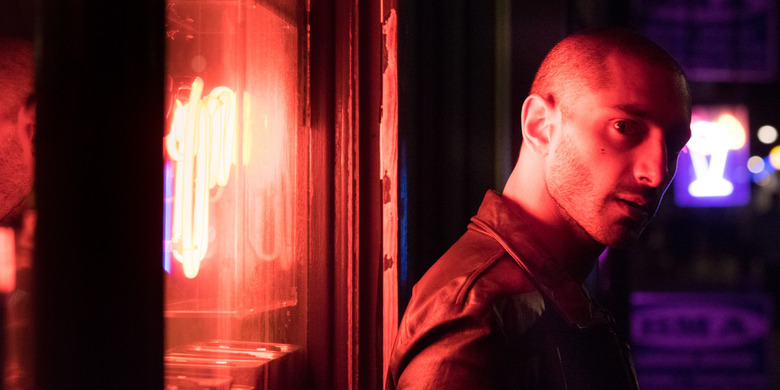 Riz Ahmed seemed to be freaking everywhere in 2016, from The Night Of to Rogue One: A Star Wars Story, and it doesn't look like he'll be slowing down any in 2017. He's got a guest spot on Girls and a supporting role in Una, and he'll be getting a lead role all to himself in City of Tiny Lights.
Ahmed stars as a down-on-his-luck private eye (is there any other kind in movies?) who gets caught up in a missing-persons case that dredges up some ghosts from his past. Billie Piper stars an ex-girlfriend with whom he has some complicated history. Pete Travis (Dredd) directed. Watch the City of Tiny Lights trailer below. 
City of Tiny Lights Trailer
City of Tiny Lights got mixed reviews out of TIFF, where it premiered last year. Screen Daily complained of "a plot that is all too easy to second guess and stretches of dialogue which fail to sparkle," while Collider remarked that there is "plenty to admire—including the fact that the film tries to blend the noir genre with timely terrorist-threat issues—but little to actually like." It sounds like Ahmed is as reliably excellent as ever, though. In an otherwise lukewarm review, The Film Stage notes that Ahmed "shines" in a lead role he "has deserved since the wonderfully funny Four Lions." If you're a big fan of his, it's probably worth checking this one out just to see what he can do.City of Tiny Lights opens April 7 in the U.K. It does not yet have a U.S. release date.
Meet Tommy Akhtar (Riz Ahmed), cricket fan, devoted son to an ailing father and deadbeat private eye. He's got an office above a cab firm, a taste for cigarettes and bourbon, and a finely tuned moral compass that he keeps hidden behind a sharp cynicism. When Tommy walks into his office one morning to find high-class prostitute Melody seeking his help, he's launched into a story that plays as an utterly original modern noir.