'The Field Guide To Evil' Assembles Eight International Directors For A Folklore-Driven Horror Anthology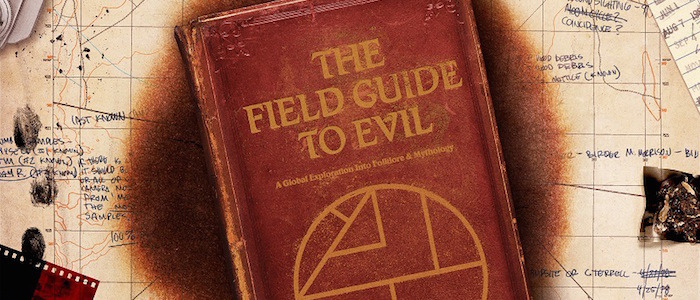 I'm a big fan of horror anthologies, so watching the two ABCs of Death movies was like stuffing myself at a buffet until my stomach ruptured. Those high-concept films, where 26 different filmmakers were assigned a letter and made a brief short somehow related to death, are a mixed bag. For every great short, you got a pretty good short, and for every pretty good short, you got two pretty lousy shorts. As movies, they don't quite work, but as bold genre experiments, I love the hell out of them.
So the good news is that ABCs of Death producers Tim League and Ant Timpson are working on a new horror anthology called The Field Guide to Evil. The better news is that it will consist of only eight directors, which should make for easier quality control. The best news is that it will see the filmmakers, each of them from a different nation, tackling folklore and mythology unique to their country. That's an insanely good concept.
The Hollywood Reporter had the first details, reporting that League and Timpson (the former the founder of the Alamo Drafthouse and Drafthouse Films, the latter one of the international genre movie scene's most eclectic producers) are looking to fund The Field Guide to Evil via a crowdfunding campaign on First Democracy VC. Unlike most crowdfunding systems, this collaboration between Indiegogo and MicroVentures allows those who contribute to actually earn a return on their investment. You should hit that link if you're interested in donating and want to know more.
But I'm not writing about this project because it's seeking money at the moment. I'm writing about this project because the line-up of talent attached to direct segments is incredible. First up are Veronika Franz and Severin Fiala, the Austrian duo whose Goodnight Mommy is one of the most unsettling movies I've ever seen in a theater.
While Peter Strickland is from the U.K., he's currently calling Hungary home and will rep them in The Field Guide to Evil. His previous work includes the giallo-inspired Berberian Sound Studio and the surreal, stylized, S&M-themed romantic drama The Duke of Burgundy, which I cannot recommend more highly.
Agnieszka Smoczynska is representing Poland and her bloody mermaid musical The Lure is something you have to see to believe.
Germany's Katrin Gebbe is also on board and all I can say about her work is that Nothing Bad Can Happen is the rare movie to leave me feeling physically ill as I left the theater.
The name I'm most excited to see listed among the directors is Can Evrenol from Turkey, whose Baskin is an indescribable pot of nightmare fuel that is as terrifying as it is deliberately incomprehensible.
While I haven't seen the feature film work (The Rambler, The Oregonian) of lone American Cavlin Reeder, I have seen his short film The Procedure and for the love of God you should not click play on that embed below if you are at work or in a public space of any kind.
I am, unfortunately, unfamiliar with the work of Greece's Yannis Veslemes (although I've heard good things about his vampire dance movie, Norway) and India's Ashim Ahluwalia (Miss Lovely), but they're in great company.
Between its concept and those filmmakers, The Field Guide to Evil is something that I hope comes together quickly...mainly because I'd really,really like to watch it. Here's the official description:
The Field Guide to Evil is the highly anticipated follow-up movie from the creators of the cult classic ABCs of Death series. The ambitious global anthology will unveil a series of myths, lore, and folktales that have captivated, galvanized, and frightened communities throughout history. Backstopped by Drafthouse Films, the distribution arm of the Alamo Drafthouse Cinema, The Field Guide to Evil will be helmed by eight of today's most talented genre filmmakers from around the world.