See How All The Pixar Movies Are Connected Through A Russian Nesting Doll Of Easter Eggs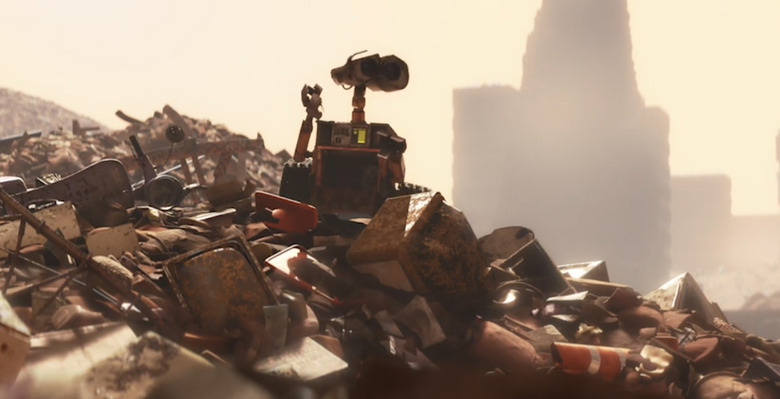 If you're a true Pixar Animation fan, then you've probably heard all about the meticulously crafted theory that explains how all the movies could exist within the same universe. It's called The Pixar Theory, and it uses several key details, including some of Pixar's famous easter eggs, to tie all of the movies together.
Though Pixar Animation has acknowledged the existence of the theory, they haven't officially confirmed or denied its validity. However, a new video released officially by Disney comes close to affirming the wild theory that connects all the movies. Weaving through every Pixar Animation feature film, from this year's Finding Dory all the way back to Toy Story, the video acts as a sort of Russian nesting doll of Pixar's easter eggs that connect each movie to the one that came before it.
See the Pixar movies connected through Disney's easter egg video after the jump.
Just to be clear, this video isn't confirming The Pixar Theory, but it's rather interesting how they've connected all the movies through these easter eggs tied to the characters of the movie that came before them. Despite our extensive posts about Pixar easter eggs over the years, I either didn't know about a few of these easter eggs, or I just forgot about them. So maybe some of these will be a surprise to you as well.
This year Pixar has two movies coming out, Cars 3 on June 16 and Coco on November 22, so there's likely some kind of Cars 3 easter egg in Finding Dory, as well as a Coco easter egg in Cars 3. So keep your eyes peeled when you see Pixar's latest movies this year.