Cool Stuff: Eric Tan's 'Star Wars' Prequel Trilogy Posters Make These Movies Look Good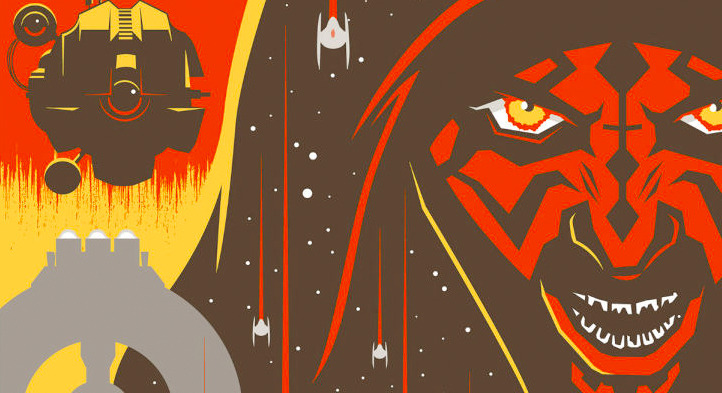 Though there is a substantial amount of Star Wars fans who hate the prequel trilogy, there is still a sect of passionate individuals who will to defend all three movies until they're red in the face. We'll let you hash it out in the comments if you want to open that can of worms, but we're here to talk about Eric Tan's gorgeous new trio of posters paying tribute to each of the movies.
Bottleneck Gallery has revealed the Eric Tan Star Wars prequel prints featuring the artist's stunning take on The Phantom Menace, Attack of the Clones and Revenge of the Sith. The prequels have never looked this good, and you'll be able to get your hands on the prints this morning as long as you're quick.
Here's all three of the Eric Tan Star Wars prequel prints from Bottleneck Gallery:
io9 revealed the prints yesterday, and they also spoke to Eric Tan about his approach to crafting prints for movies that he doesn't particularly love:
"I wasn't a fan of those films' stories but I did appreciate the production design within them. With the prequels prints, I was able to add all the characters and vehicles that I felt were well-designed and could make for striking imagery."
Indeed, Tan did take some of the more striking imagery from the prequels and create some outstanding prints. If I actually loved the prequels (or if I had the previous trio of prints that Eric Tan made for the original Star Wars trilogy).
If you want to get these prints, they go on sale at 12pm Eastern time at Bottleneck Gallery's website. You can buy them separately for $50 each or as a 3-print set with matching numbers for $140.
The good news is that Eric Tan is also up for creating a sequel trilogy set, but we'll be waiting a few years before we see those since Star Wars: Episode VIII doesn't come out until this winter, and Star Wars: Episode IX arrives two years later.