'Star Trek: Discovery' Casts Spock's Father, Sarek; Production Begins Next Week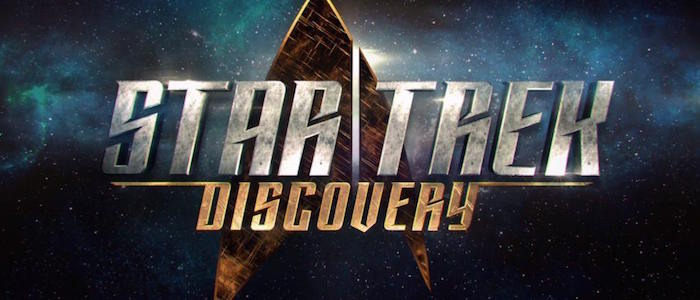 When it was revealed that Star Trek: Discovery was going to take place a decade before the events of Captain James T. Kirk's original five-year mission on board the U.S.S. Enterprise, many fans wondered if that meant we'd see some classic characters pop up to say hello. Now, we know that the answer is yes. The Vulcan ambassador Sarek, better known as the father of Spock, will have a role on the show and he'll be played by James Frain.
The details are vague at the moment and we don't even know whether Sarek will be a major character or a guest star. However, it should be noted that a tweet from the official Star Trek: Discovery Twitter feed says that Frain "will star" as Sarek, language that certainly implies he'll have a lot to do. Maybe he'll be a member of the Discovery crew and will get to rub shoulders with Sonequa Martin-Green's first officer? After all, Sarek was a scientist before he was the Vulcan ambassador to the United Federation of Planets.
Oh, and Frain has the perfect face for a Vulcan. Seriously. Not everyone is built for those ears and eyebrows. He's going to look great!
BREAKING NEWS: @britjfrain will star as the Vulcan character Sarek, father of Spock! 🖖 #StarTrekDiscovery pic.twitter.com/yxTtv1DFfE

— Star Trek on Paramount+ (@StarTrekOnPPlus) January 18, 2017
Sarek was originally introduced to the Star Trek mythos in the 1967 episode "Journey to Babel," where he was played by Mark Lenard. He later reprised the role in Star Trek III: The Search For Spock, Star Trek IV: The Voyage Home, Star Trek V: The Final Frontier, and Star Trek VI: The Undiscovered Country. Lenard played Sarek several more times Star Trek: The Next Generation, including the "Unification" two-parter where the character passes away. Ben Cross played Sarek in J.J. Abrams' 2009 Star Trek movie.
James Frain may not be a household name, but if you've probably seen him if you've turned on your television in the past decade or so. He's had roles on True Detective, Gotham, True Blood, Grimm, Orphan Black, The Tudors, 24 and dozens of other shows and films. He joins a cast that already includes Martin-Green, Anthony Rapp, Doug Jones, and Michelle Yeoh.
CBS also announced that production on the series begins next week and that no, they still don't know when it will premiere:
Production on Star Trek: Discovery begins next week. We love the cast, the scripts and are excited about the world the producers have created. This is an ambitious project; we will be flexible on a launch date if it's best for the show. We've said from the beginning it's more important to do this right than to do it fast. There is also added flexibility presenting on CBS All Access, which isn't beholden to seasonal premieres or launch windows.
Considering how they flew by the original release window, keeping this flexible until they know for certain seems like a wise move.