Sequel Bits: 'Bad Boys 3,' 'Jurassic World 2,' 'Goosebumps 2,' 'Ocean's Eight'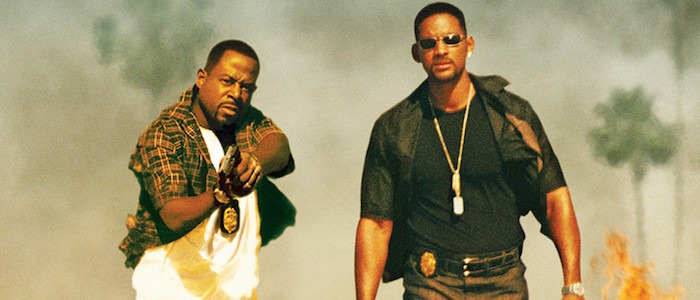 In this edition of Sequel Bits:
Bad Boys 3 may in trouble after some drama at Sony.
Bryce Dallas Howard talks about preparing for Jurassic World 2.
The Goosebumps sequel has a release date.
Tremors 6 is set to begin filming next week.
Reese Witherspoon would be down for a third Legally Blonde movie.
Jeepers Creepers 3 is set to resume production after a long delay.
Richard Armitage has joined the cast of Ocean's Eight.
Sony Entertainment CEO Michael Lynton is leaving the company following a controversial run that saw him dealing with a number of disasters. Remember the Sony hacks? Of course you do, it was only an international incident. The Hollywood Reporter has a fascinating article on the fallout of his departure and whether or not Sony will double down on its Hollywood investment or pull out altogether. We'll see what happens in the end. In the meantime, the article implies that Bad Boys 3 (or rather, Bad Boys For Life) may be on the chopping block. At the very least, it's unlikely that the film will be released next year as intended, but THR's Michael Belloni added on Twitter that the film probably won't happen at all now, so take from that what you will.
While doing press for Gold, Bryce Dallas Howard spoke with JoBlo about the upcoming Jurassic World 2 and how she's already begun preparing for the film with Chris Pratt. It seems that Claire will be something of a different person in J.A. Bayona's sequel, changed by the events of the first movie:
That's part of the story, that's part of the journey. She definitely went through a lot and is permanently changed because of that. But she is also who she is. Chris [Pratt] and I are already having a lot of fun with that. We're in that stage right now of figuring out the backstory and talking through all those beats, like everything that happened in between. That's always such a fun time. You're like, 'No, she did that?! No way, he couldn't have!' It's really, really fun, and then you step into the present moment and it becomes alive.
Jurassic World 2 is set for a June 22, 2018 release.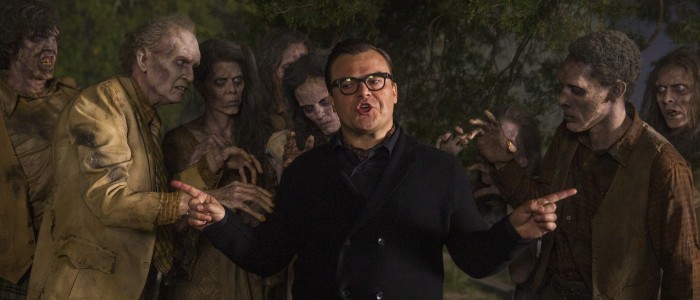 Goosebumps was one of 2015's most pleasant surprises, something I started watching on a whim and ended up enjoying tremendously. As far as family-friendly horror goes, it got the job done with clever monsters, amusing set pieces, and a strong sense of self-aware humor. So I consider it fine news that Sony has officially announced that the sequel will open on January 26, 2018. Director Rob Letterman, screenwriter Darren Lemke, and star Jack Black will return.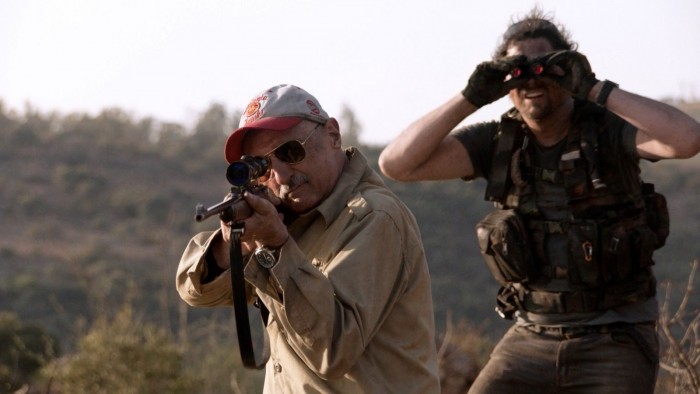 Michael Gross, best known for playing the well-armed monster hunter Burt Gummer in the Tremors movies, has revealed on his Facebook page that he's set to begin filming the sixth film in the series next week. While details on Tremors 6 remain unknown, the return of Jamie Kennedy makes it sound like the latest entry will be a direct sequel to 2015's Tremors 5: Bloodlines:
NEXT WEEK, Jamie Kennedy and Burt Gummer are off to South Africa to film the latest Tremors sequel. Hope to keep you up to date on our goings-on (without giving away any secrets, of course). I have been silent for many weeks, and will fill you in on the details in the next few days. A happy new year to family, friends and fans.
The original 1990 Tremors is still fantastic, but the mostly direct-to-video sequels range from perfectly entertaining to pretty bad. It's telling that Gross is pretty upfront about the dwindling quality of the series in the comments under that original Facebook post ("Some of this (correction: MOST of this) is out of my hands").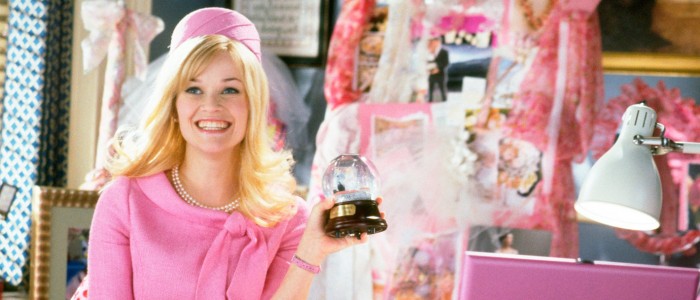 It's been 14 years since the last Legally Blonde movie, but Reese Witherspoon would be totally down to play unlikely lawyer Elle Woods again. Speaking with E! News, she explained that a positive movie about a smart woman may be what the world needs at the moment:
We've thought about it. I need somebody really clever to come up with a great idea and we'll do it. [...] I do think it's a good time to do it. I think women need that kind of positivity right now.
In the years since the original movie, Legally Blonde has spawned a direct-to-video spin-off and a stage musical, which opened on Broadway in 2007.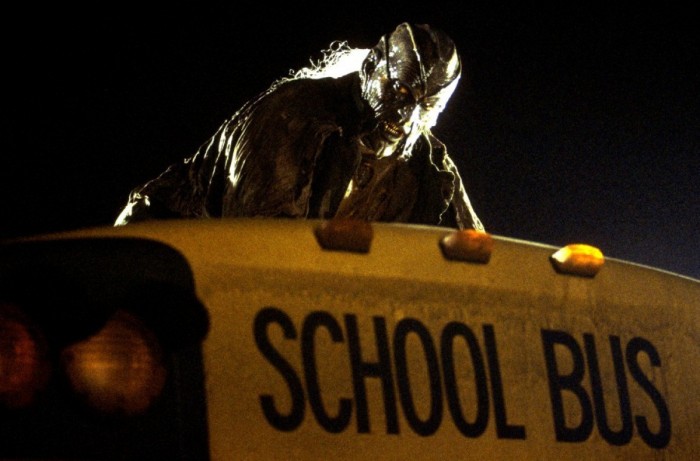 Bloody Disgusting reports that Jeepers Creepers 3 is back on track after being shut down last year and will soon go before cameras in Louisiana. Gina Phillips, who starred in the original film, will return and Jonathan Breck will once again play the monstrous Creeper. Naturally, even writing about this series can be a disquieting proposition, because returning director Victor Salva was convicted of sexual misconduct with a minor in 1988, which colors all of his work in a disturbing way. Is there even an audience for these movies at this point, especially since many movie fans refuse to watch any of Salva's work for perfectly understandable reasons?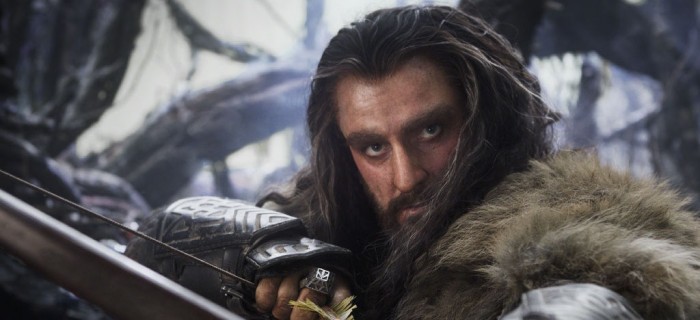 Deadline reports that Richard Armitage, best known for his work in Hannibal and the Hobbit trilogy (he was also in Alice Through the Looking Glass last year), has joined the cast of Ocean's Eight. Gary Ross' Ocean's Eleven spin-off already includes Sandra Bullock, Cate Blanchett, Anne Hathaway, Mindy Kaling, Sarah Paulson, Awkwafina, Rihanna, Helena Bonham Carter and James Corden, and it is unclear how Armitage will fit into the ensemble and who he will play. Meanwhile, People has revealed that Kim Kardashian and Kendall Jenner will make cameos in the film.
Hey, here's the first video from the set of Pitch Perfect 3, featuring a familiar faces as they choreography a big music number.