Legendary Pictures CEO Thomas Tull Resigns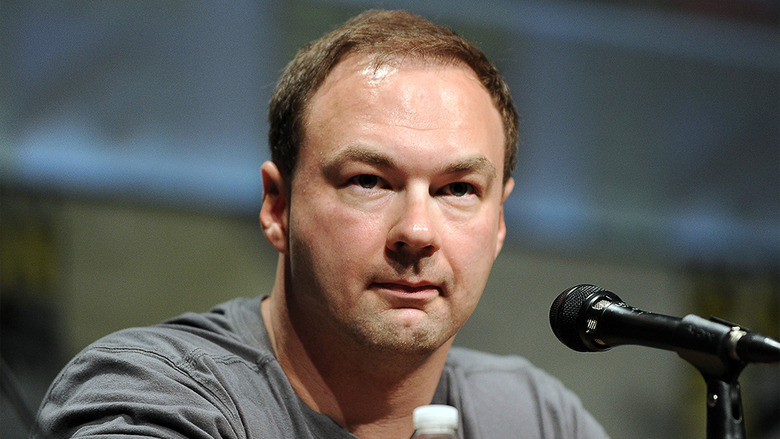 The founder of Legendary Pictures, Thomas Tull, has resigned as CEO. Tull founded Legendary in 2000, and by 2005, it was a production and financing partner of Warner Bros. The first movie they partnered on was Batman Begins, paving the way for their Dark Knight trilogy. By 2009, Tull was the majority shareholder of Legendary, which was a few years before the company went from working with Warners to Universal. During his years as CEO of Legendary Pictures, he made a lot of nerds happy, making movies like Pacific Rim, Godzilla, Watchmen, and other major titles.
Below, learn what's next for Tull and Legendary Pictures.
Tull's departure follows selling the company earlier last year to China's Dalian Wanda Group for a figure in the neighborhood of $3.5 billion. According to The Hollywood Reporter's sources, Wanda didn't see eye-to-eye with his "management and recent projects such as The Great Wall and the currently shooting Pacific Rim 2." In the future, Tull will work on the Tull Investment Group, "which invests in life science, media and technology companies," according to a press release.
In a statement, Tull reflected on his years at Legendary:
Building Legendary has been one of the most fulfilling experiences of my life. I have had the unique opportunity to be at the forefront of where the business is going and lead an incredible group of people as we innovated the way we thought about the film and television business, and the possibilities of collaboration between the west and the east. After a year of transition, I know that the Company is stable with great leadership, so at this point I am able to leave and pursue the new interests and endeavors I have been planning.
Wanda Cultural Industry Group's Dr. Jack Gao will serve as CEO as the company searches for a full-time CEO. Gao praised Tull's leadership and vision in his statement:
We are thankful to Thomas for his founding vision of Legendary as well as his commitment, leadership and partnership this past year. He will forever be part of the Company's already rich legacy and powerful DNA. As we move forward, Wanda aims to transform Legendary into a next generation studio of the future with a far-reaching creative and global platform. We look forward to working with the creative team to manage our already viable film slate with more to come in the near future.
Tull will continue to keep very, very busy. He resumes the role of Founding Chairman at Legendary, as he continues pursuing other interests. Not only does Tull own a part of the Pittsburgh Steelers, he also sits on the boards of the National Baseball Hall of Fame and Musem, the Smithsonian Institute, the San Diego Zoo, and the National Football Foundation. He'll remain a stakeholder in Legendary and will produce the "Monsterverse" movies, including the upcoming Kong: Skull Island and any Godzilla sequels, in addition to another Dune adaptation.