Star Wars Bits: Mark Hamill Meets An Old Friend, More On That Cancelled Darth Maul Video Game, And The Origin Of The Darksaber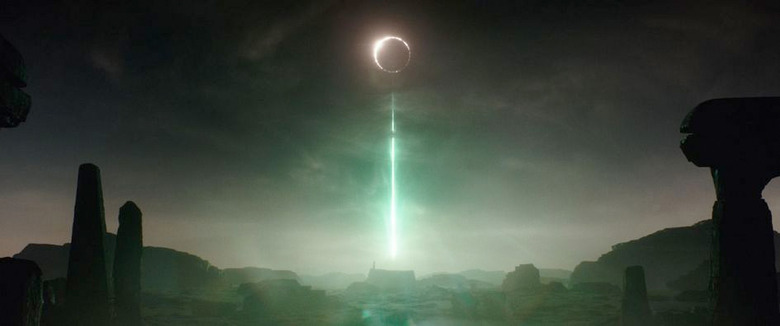 In this edition of Star Wars Bits:
A deep dive in the other secret history of Rogue One: A Star Wars Story's aliens.
Did composer Michael Giacchino hide one of John Williams' most famous tracks in Rogue One?
Mark Hamill is reunited with one of the original trilogy lightsaber props.
Check out concept art from that cancelled Darth Maul video game.
Next week's Star Wars Rebels will explore the origin of the Darksaber.
Some insight into Rogue One's unique filmmaking process.
A sneak peek at an upcoming issue of Marvel's Doctor Aphra.
And more!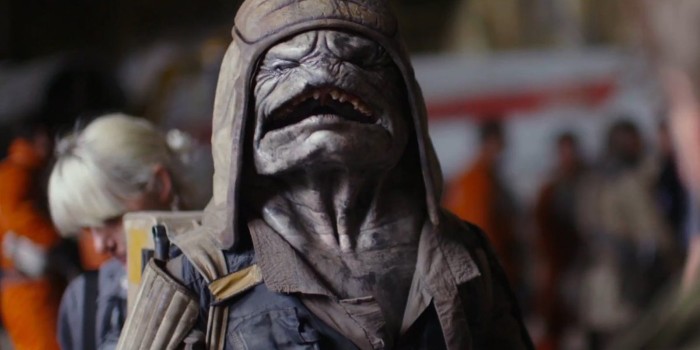 StarWars.com has a fun conversation with Pablo Hidalgo of the Lucasfilm story group, where he explains the secret histories of many of the aliens seen throughout Rogue One. I especially enjoyed these details about Pao, the alien who joins Jyn and Cassian during the final ground assault on Scarif:
I think Pao may be a bit more gung ho than your average Drabatan, but I hope his people would be be proud to consider him a representative of their species. One story idea I wanted to put in the Ultimate Visual Guide was that he had a mild-mannered civilian life prior to joining the Rebellion. He was an engineer who felt he had to do something about the Empire.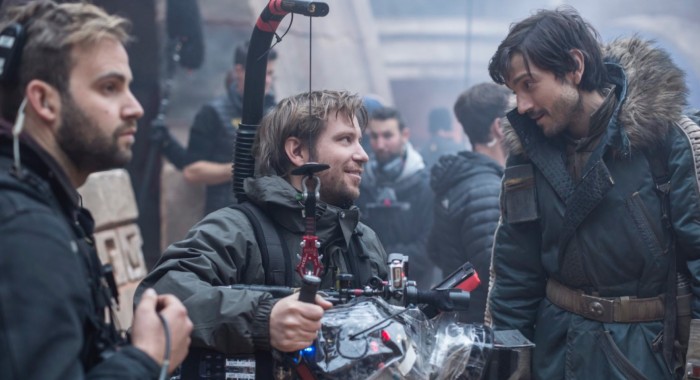 Variety has a fascinating look at how the Rogue One crew shifted typical production techniques to create the unique look and feel of the film. Here's my favorite section:
To this end, Wilson and cinematographer Greig Fraser devised a setup that eliminated conventional slates to begin action, using a time-code-based system to sync everything. Red tally lights were removed from the cameras because "we didn't want the actors to notice when they were rolling ... so we could catch moments of spontaneity or exhaustion. You're seeing real emotions on their faces," notes the mixer.
For Wilson, this meant using lavaliers and overhead booms, and planting mics on the set to record the performances of the ensemble cast and the 30-plus creatures designed by creature effects specialist Neal Scanlan. "They were rigged for their dialogue but also for [supervising sound editor] Matthew Wood and his team so they could go into the tracks and bring the audience closer to the characters by bringing up their breathing or action sounds."
You can read the rest at the link above.
Rogue One is the first live-action Star Wars movie to not have a musical score from John Williams, so it's weirdly refreshing to hear Michael Giacchino do very much his own thing without leaning on the master's themes too much. However, as you can hear in the video above, it sounds like he snuck in a clever tribute to one of the original trilogy's most iconic pieces of music.
I don't know if I'll ever get around to actually watching Mark Hamill's Pop Culture Quest series, but this clip from an upcoming episode, where the man behind Luke Skywalker is reunited with one of the old lightsaber props he wielded in the original trilogy, is very cool.
Comic Vine has debuted a cover and several interior pages for Doctor Aphra #4, an upcoming issue of Marvel's newest (and so far, very good!) comic series. A spin-off from the Darth Vader series, writer Kieron Gillen and artist Kev Walker's comic follows the rogue criminal/archaeologist of the title on her own solo adventures, blending black comedy and crazy adventure.
A few years ago, we learned that Darth Maul video game (possibly titled Battle of the Sith Lords or Star Wars: Maul) was secretly in development, but was cancelled when Disney acquired Lucasfilm. Some footage of the game exists and you can watch it above. Now, artist Thomas A. Szakolczay has revealed concept art that he created for the project, noting that the game was actually supposed to take place after Return of the Jedi:
Back in 2011, I was fortunate enough to work with Lucas Arts and Redfly Studios to help develop the look direction for a new Star Wars IP that centered around Darth Maul. It took place in a future time line sometime after Return of the Jedi and was meant to have a darker, grittier tone. Unfortunately the project was conceived around the same time as the Disney acquisition. it was cancelled after 1 year of development. Definitely dream of getting the opportunity to work on another Star Wars related project, so much fun!
I've included a few pieces in the gallery below, but you should follow that link above to check out a lot more art and tons of commentary on what could have been.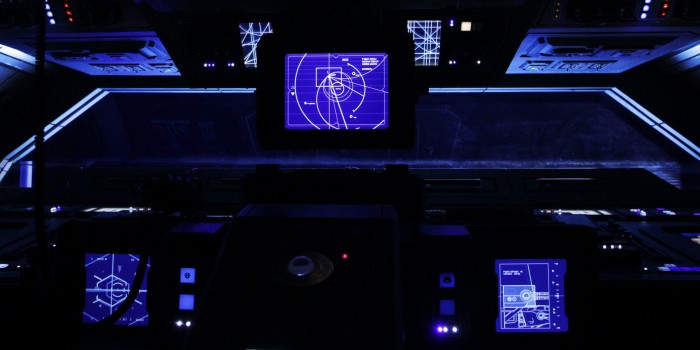 Wired has assembled a wonderful gallery of images showing off the various user interfaces designed for Rogue One. Designer Andrew Booth had a peculiar challenge: to recreate the old school look of the technology designed in 1977 while making it function in a modern movie. Here's an excerpt:
To capture that authentic Star Wars look, Booth and his team studied not just the original trilogy, but scores of other 1970s films. "You're having to kind of imagine what those graphics felt like before you had personal computers," Booth says. "For example, in the Star Wars universe, there are no keyboards, because in the original movies, if there had been a keyboard on set, everyone would've thought they were in a pool of typists. "After devouring the UI of the era, they set about recreating Star Wars' specific brand of retrogalactic magic: MS-DOS screens on lightspeed-capable spaceships.
I've included a few of my favorite shots in the gallery below, but you should click on that link above to see the whole thing.
Speaking of pieces of Star Wars technology mingling together, ComicBook.com interviewed Rogue One executive producer, story writer, and visual effects supervisor John Knoll about the use of Star Wars Rebels iconography in the film, specifically the presence of the Ghost in that big final battle. Here's an excerpt:
I got talking with [Rebels showrunner] Dave Filoni about that, and I asked, "what are your plans for the show? Would it be appropriate if The Ghost showed up in the space battle?" He was pretty enthusiastic about that, and we got the CG model from him. Obviously it was built for doing an animated show, so it needed a bit of a rebuild and texture and detail upgrade to work in a feature film, but it was really a fun project. It's a nice little gesture to the fans. If you recognize it for what it is, that's great, and if you don't, it's just another bit of variety of ships in the space battle.
The latest episode of Rebels Recon focuses most of its time on last week's episode of Star Wars Rebels, but it also finds time to preview next week's chapter...which focuses on the origin of the Darksaber. The clip starts at around the 5:40 mark and it delves very deep into the Star Wars saga's past, offering a glimpse at corners of this universe we haven't seen before.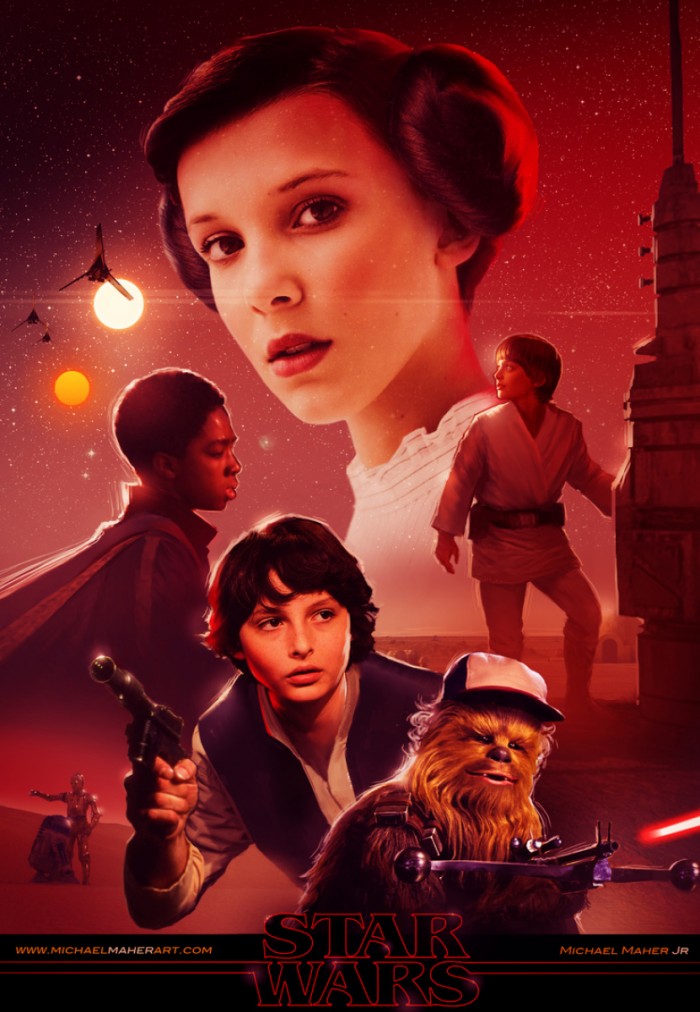 This mash-up was inevitable ever since Stranger Things star Millie Bobby Brown made it very clear that she'd love to play a young Princess Leia. So here you go, you animals. Here's the Stranger Things cast mashed-up with Star Wars.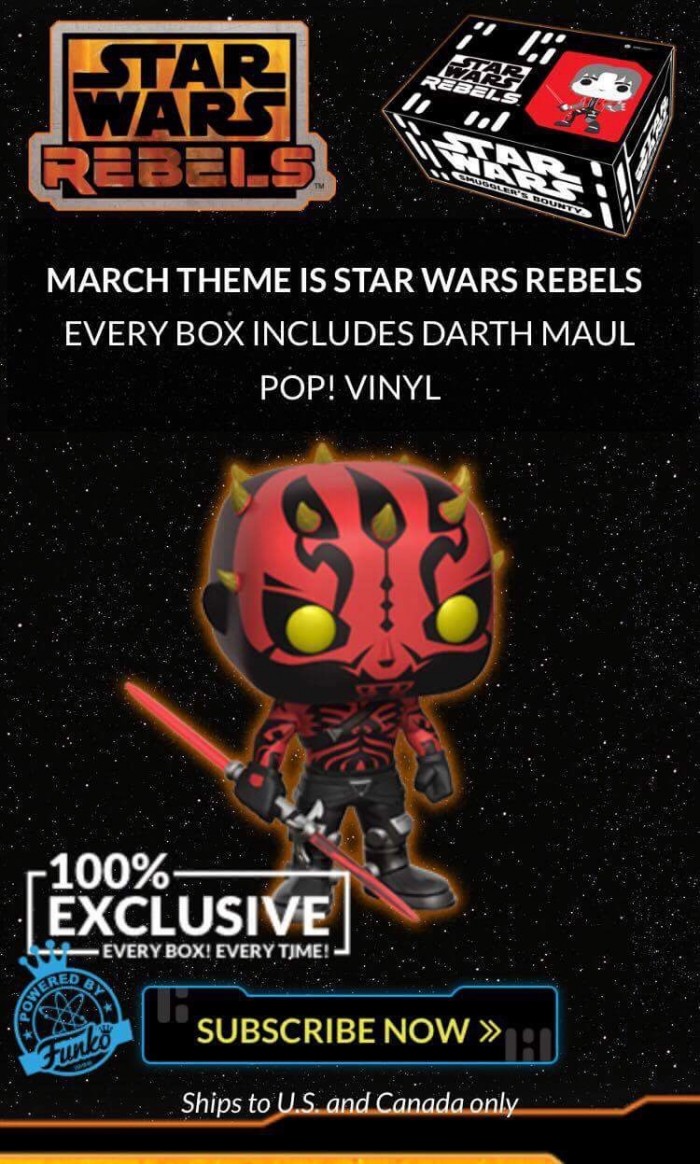 If you'd like to get your hands on a Darth Maul (or rather, just Maul) Funko POP figure, you'll need to subscribe to the Star Wars Smuggler's Bounty Box. The March edition of the box will contain a Maul figure, just in case that's something you need to have on your desk. And while you're buying adorable versions of Star Wars Rebels villains, know that Wal-Mart will exclusively POP versions of The Inquisitor, Seventh Sister, and Fifth Brother. They should be available in February.