'True Detective' Season 3, 'The Night Of' Season 2, And That 'Deadwood' Movie Could Happen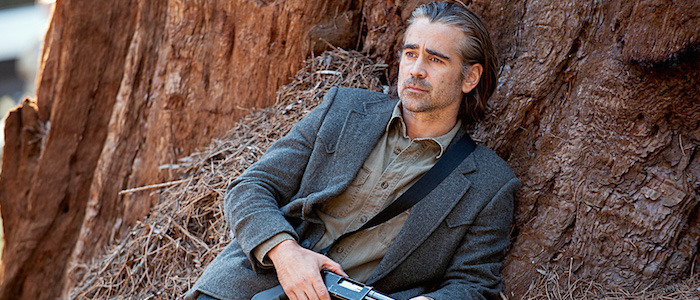 While streaming services like Netflix and Amazon tend to grab all the headlines and dominate much of the modern discourse on the future of television, it's sometimes remarkable how pop culture connoisseurs tend to stop in their tracks and pay attention whenever HBO, a member of the old TV guard if there ever was one, debuts a new show. Sometimes, that show is bad. Sometimes, that show is life-changing. Sometimes, as is the case with The Young Pope, that show is so peculiar that the internet simply doesn't know what to make of it.
In short, I like to pay attention to what HBO is doing, so that means that I'm paying attention when their president of original programming talks about more True Detective, The Night Of, and Deadwood.
Speaking from the Television Critics Association press tour, HBO's Casey Bloys tried to answer all of your Game of Thrones questions before moving on to other subjects. One of those subjects was a follow-up to The Night Of, the critically acclaimed miniseries (based on the British ministries of the same name) that debuted last year. Although the story of Riz Ahmed's Nasir Khan felt like a one-and-done, there's surely plenty of room for the further adventures of John Tuturro's John Stone, right? Bloys says that's all up to series creators Steve Zaillian and Richard Price:
Steve and Richard are throwing around ideas. I'm hopeful they will land on something but one thing I know about them — if they're not 100% sure about something, they're going to take their time. I told them we'll be here when you're ready. I'm hopeful that they're getting an idea they're excited about.
The importance of not rushing a second season of an acclaimed show is a lesson HBO learned the hard way a few years ago with True Detective, which followed its brilliant first season with...whatever the hell season 2 was. I'm actually a fan of what Nic Pizzolatto did with the second season and I'll also be the first to admit that every single episode made me delirious, if not always in a good way. Pizzolatto's irony-free melodrama, obtuse dialogue, surreal imagery, and trashy violence was a cocktail that I greedily guzzled even as the rest of the world turned its back.
Anyway, Bloys says they haven't given up on a third season:
I don't have anything on paper yet but I know there are some ideas going back and forth. I don't want to rush it. I don't want to do anything just to get it on the air.
And finally, Bloys says that series creator David Milch is writing that Deadwood movie. Maybe. Hopefully. Perhaps:
David Milch is still writing. I believe he's writing a Deadwood movie that I have not read. When it's ready we will take a look at it.
In the years since its cancellation, Deadwood has grown from being a difficult and fascinating show to one of the finest pieces of art created in the past century (I become more and more sure of this every single day). As you may remember, HBO was originally going to allow the series a proper conclusion with a series of TV movies, a plan that was canned after a changing of the guard at the network. Hopefully, we'll finally get the proper conclusion the show has been demanding for a decade now. The only hold-up may by Milch himself, an eccentric Genius with a capital 'G" who can sometimes be his own worst enemy.