Marvel's 'Black Panther' Will Flash Back To The 1990s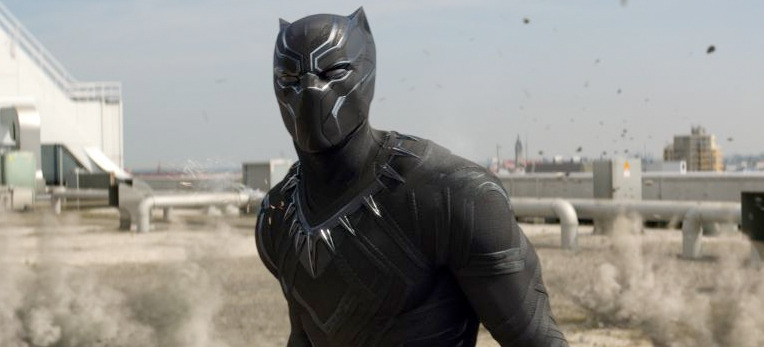 Captain America: Civil War established that Black Panther was a stone-cold badass from the nation of Wakanda. But what with all the superhero-on-superhero drama, it didn't have much time to show us how he came to be the guy he is today. That job will fall on the Black Panther solo film being directed by Ryan Coogler. And one piece of that puzzle, apparently, lies in 1990s California. A new report indicates Black Panther will flash back to T'Challa's formative years, when he was attending school in America. Learn more about what we can expect below. East Bay Times reports AC Transit, the public transit system serving the Alameda and Contra Costa counties of the San Francisco Bay Area, has approved the use of a 1990s-era logo for Marvel's Black Panther. Although the film is being shot in Atlanta, Georgia, the logo will be seen painted on a vintage bus for an establishing shot. Here's how the publication describes the scene:
In one scene, the film's protagonist has a flashback to 1990, while he was a student at Saint Mary's College High School in Berkeley. And of course, he's a daily AC Transit commuter. Cue the 1990s-era bus for the appropriate establishing shot. (We'll assume the bus is arriving on time. It is Hollywood, after all.)
I love that this writer couldn't resist the temptation to get in a little dig at his local bus service.
Although this is the first we're hearing about a 1990s flashback in Black Panther, the news doesn't come completely out of the blue. In the comics, T'Challa (a.k.a. Black Panther) is educated at the finest schools in Europe and the Americas, eventually obtaining a Ph.D. in Physics from Oxford University. The AC Transit bus alludes to that history — as well as to Coogler's own origin story, since he is himself a graduate of Saint Mary's College High School.
How exactly T'Challa's teen years tie into the rest of the Black Panther plot remains unclear. But I wonder if it could have something to do with N'Jobu (Sterling K. Brown), described as "a figure from T'Challa a.k.a. Black Panther's past." Or perhaps the villain, Erik Killmonger (Michael B. Jordan) — in the comics, he harbors a grudge against Black Panther because his family was exiled from Wakanda to the U.S. Those are just guesses on my part, though. Feel free to make your own in the comments.
Black Panther opens February 16, 2018.