Mike Judge's New Animated Show 'Tales From The Tour Bus' Coming From Cinemax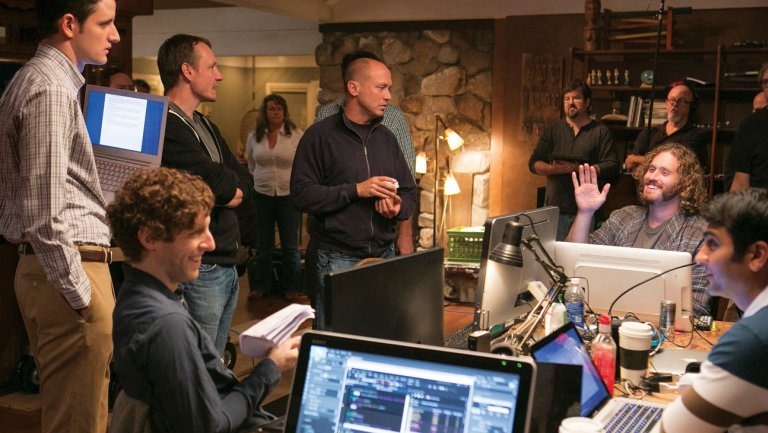 A new animated show is on the way from The King of the Hill and Beavis and Butt-head creator Mike Judge. Cinemax has ordered eight episodes of Mike Judge Presents: Tales From the Tour Bus, which is now in production. Judge co-created the half-hour comedy series with Richard Mullins and Dub Cornett (The Last Ride).
Below, learn more about the new Mike Judge animated show.
Deadline writes that Tales From the Tour Bus "chronicles the tales of some of country music's most eccentric characters." The outlet doesn't have any other details regarding these characters or what of kind stories we'll see, but it's expected to premiere this year. The series coming from Cinemax is a slight surprise since they're not exactly known for animation or comedy, but apparently, this is a part of the cable channel's steps towards rebranding. If you're finally going to give a half-hour animated comedy series a shot, though, who better to do it with than Mike Judge?
Judge has been busy the past few years showing the tech capital with HBO's Silicon Valley, a world that's proven to be a goldmine for laughs. Tales From the Tour Bus is his return to animation. The last animated series he created, The Goode Family, lasted only a season on ABC in 2009. The reviews weren't positive, and it doesn't seem to have developed a following like Office Space, Idiocracy, or (arguably) Extract – all films by Judge that rightfully found an appreciative audience later on.
In 2011, Judge came back to animation with a Beavis and Butt-head revival. MTV ordered an eighth season of the show, but they only made those 22 new episodes and the network didn't renew the comedy for a ninth season. Judge actually thinks Beavis and Butt-head could one day return, possibly in live-action. Seeing those characters brought to life sounds potentially horrifying and hilarious. "Maybe it could be a live-action someday," he said, after predicting Beavis was probably "homeless."
Whatever Judge works on, including Tales From the Tour Bus, always sounds promising because of his name alone. We just naturally expect good things from him, considering the high quality of his sense of humor. We'll next see from Mike Judge the fourth season of Silicon Valley, which premieres on HBO sometime this year. An airdate hasn't been announced yet, but the show typically premieres in April.
Mike Judge Presents: Tales From the Tour Bus premieres on Cinemax this year.