'The LEGO Batman Movie' TV Spots Show How Badass Barbara Gordon Can Be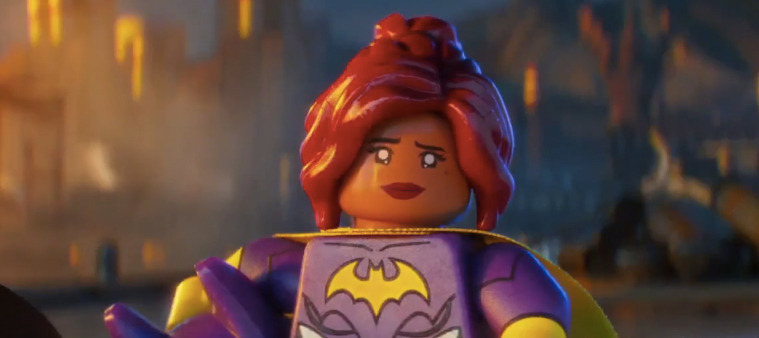 We're less than a month until we get a new movie featuring the Dark Knight in theaters. However, this take on Batman will be far more lighthearted than the one we saw in last year's Batman v Superman: Dawn of Justice.
The LEGO Batman Movie has Will Arnett voicing the building block version of the Caped Crusader, reprising the role he masterfully played in The LEGO Movie a few years ago. It's one of my most anticipated movies of 2017, and a couple new TV spots show off some new footage from the comedic take on Batman, complete with a showcase of how badass Barbara Gordon, aka Batgirl, is going to be in this movie.
Watch The LEGO Batman Movie TV spots after the jump.
This first TV spot isn't anything special, but it does feature a roll call of sorts as the voice cast is highlighted by having each of their characters get their own little mini-introductions. That includes Zack Galifianakis as The Joker, Michael Cera as Robin, Ralph Fiennes as Alfred Pennyworth, and Rosario Dawson as Barbara Gordon.
Speaking of which, we finally get to see Barbara Gordon become Batgirl on the big screen, in addition to being Gotham City police commissioner. What's interesting is that I believe the above TV spot features the first footage we've seen of Jim Gordon, and if Barbara Gordon becomes police commissioner, then something bad must have happened to him. That's presumably what drove Barbara into her life of fighting crime, both officially and unofficially.
See how awesome Barbara Gordon is in this other TV spot:
There's even a joke about Barbara Gordon not being too fond of being called Batgirl. Even though the driving force for everyone seeing this movie is the hilarious depiction of Batman, I have a feeling that Batgirl is going to be quite the scene-stealer, and she'll be an awesome character for young girls seeing this movie to become obsessed with.
In the irreverent spirit of fun that made The LEGO Movie a worldwide phenomenon, the self-described leading man of that ensemble—LEGO Batman—stars in his own big-screen adventure. But there are big changes brewing in Gotham, and if he wants to save the city from The Joker's hostile takeover, Batman may have to drop the lone vigilante thing, try to work with others and maybe, just maybe, learn to lighten up.
The LEGO Batman Movie opens in theaters February 10th.