TV Bits: 'Powerless' And 'Into The Badlands' Promos, 'Girl Meets World' Seeks New Home, 'Portlandia' Renewed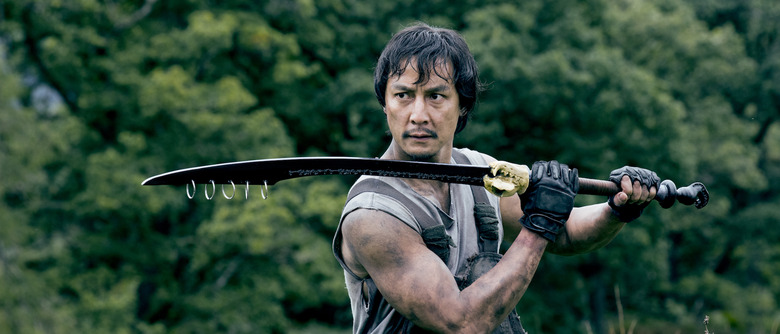 The TV news keeps on coming, thanks to the TCAs. After the jump:
Portlandia has been renewed for one final season.
AMC and BBC are teaming up for a new John le Carré miniseries.
TV Land officially orders Heathers to series.
Louis C.K. and Albert Brooks' Cops gets a series from TBS.
Pierce Brosnan tries on a Texan twang in the first trailer for The Son.
Alan Tudyk is Batman's obnoxious cousin in Powerless.
Could Girl Meets World return elsewhere?
And more!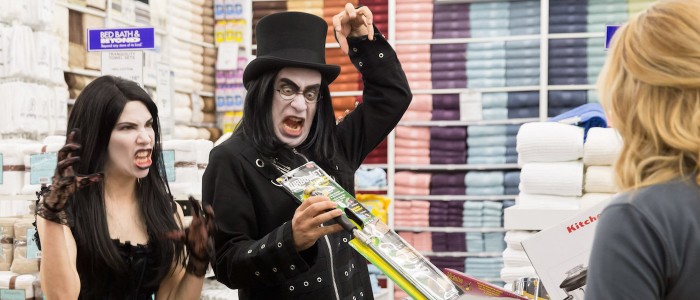 IFC is already planning its next trip to Portlandia, but this one will be the last. Just weeks after its seventh season debut, the comedy has been renewed for an eighth and final season to air in 2018. "There's still a lot to say with the show, but it seems scary to say it's over," said series creator Jonathan Krisel. While Portlandia's days at IFC are numbered, Krisel seemed to hint it could return in some other way, at some other place. "These things never are finite," he said. "We'll work together again. There's other outlets. We'll just stop doing it in this form."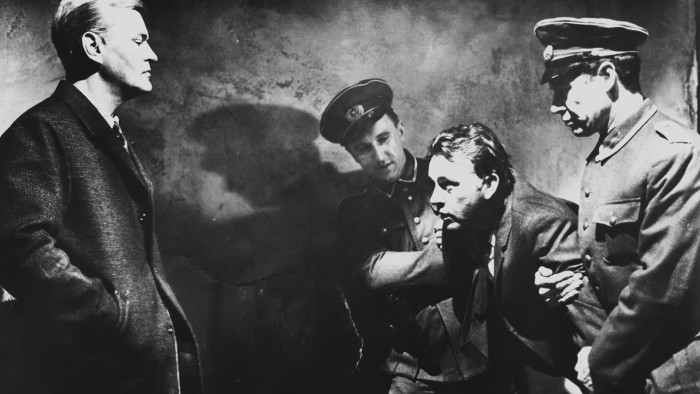 BBC and AMC are looking to recreate that Night Manager magic. The two networks are reteaming on another John le Carré adaptation, The Spy Who Came in From the Cold. Simon Beaufoy (Slumdog Millionaire) will write the script. Le Carré's book was first published in 1963 and turned into a film starring Richard Burton in 1965 (see photo above). Here's a plot description via THR:
Set in 1962, The Spy Who Came in From the Cold begins at the height of the Cold War and only months after the creation of the Berlin Wall. Alex Leamas is a hard-working, hard-drinking British intelligence officer whose East Berlin network is in tatters. His agents are either on the run or dead at the hands of ruthlessly efficient East German counter-intelligence officer Hands Dieter-Mundt. Leamas is called back to London where, to his surprise, he's offered a chance at revenge. But to obtain it, he may have to stay out in the cold a little longer.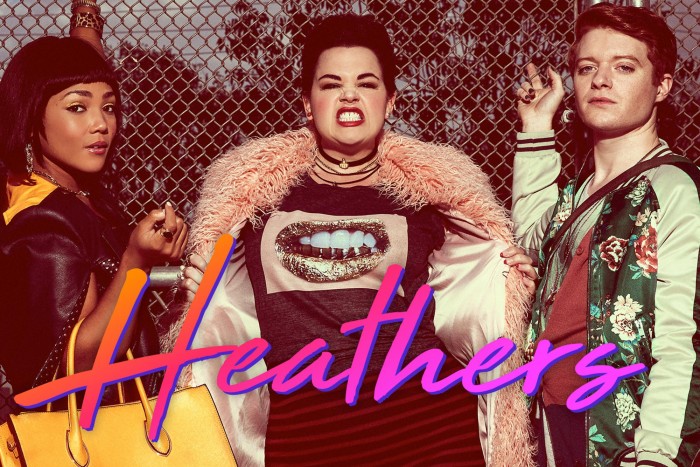 TV Land's Heathers TV reboot is officially a go. The 10-episode first season is set to debut sometime in fall 2017. The new take on the pitch-black comedy is described as an anthology series set in the modern day. Grace Victoria Cox is Veronica (the role played by Winona Ryder in the 1988 movie), James Scully is JD (the Christian Slater part) and Melanie Field, Brendan Scannell, and Jasmine Mathews are the Heathers. Original Heathers star Shannen Doherty will make a guest appearance.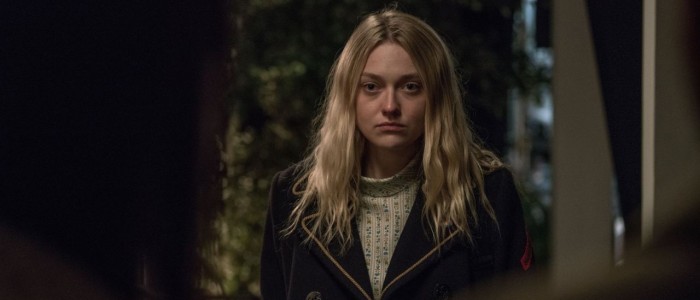 Dakota Fanning has booked her first regular TV gig in over a decade. She's set for the female lead in TNT's The Alienist, opposite Daniel Brühl and Luke Evans. Jakob Verbruggen is directing the drama, after replacing Cary Fukunaga last fall. Based on the bestselling novel by Caleb Carr, The Alienist unfolds in New York during the Gilded Age. When a string of grisly murders shocks the city, police commissioner Theodore Roosevelt enlists a criminal psychologist (Brühl) and a news reporter (Evans) to conduct a secret investigation. Fanning will play one of Roosevelt's secretaries, who longs to become the city's first female police detective.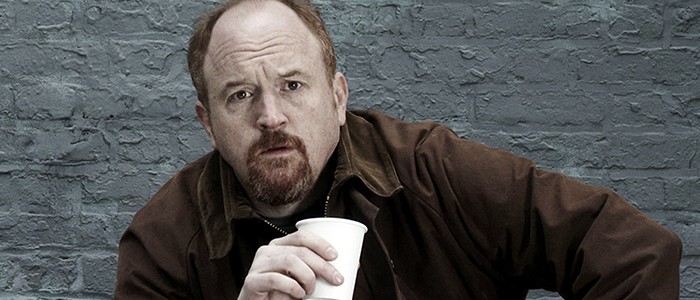 The bad news is that The Cops, Louis C.K. and Albert Brooks' animated comedy pilot, won't be moving forward at FX. But the very good news is that it is going full steam ahead at TBS, scooping up a 10-episode series order and producer Greg Daniels (The Office). C.K. and Brooks lead the voice cast as two Los Angeles policemen who try (and often fail) to protect and serve. The show is expected to premiere on TBS in 2018.
T.J. Miller's The Gorburger Show has found another new home. The offbeat talk show, which stars an alien puppet voiced by Miller, started out as a web series before heading to HBO as a pilot in 2015. HBO passed, but now Comedy Central has moved on in, giving The Gorburger Show an eight-episode series order. Expect new episodes to start airing in the spring. Until then, catch up on the original Gorburger Show episodes starting with the very first one, above.
In other Comedy Central news, they've also gone ahead and re-upped on Drunk History for a fifth season.
That's Bruce Wayne to you. He's B Dubs to his cousin. #Powerless pic.twitter.com/Za55BXJXQk

— Powerless (@NBCPowerless) January 13, 2017
We all know Bruce Wayne, the Dark Knight of Gotham. But have you met Van Wayne, his obnoxious cousin? A new promo for Powerless, NBC's superhero-less superhero comedy, introduces the obnoxious new character played by Alan Tudyk. Powerless lands Thursday, February 2 at 8:30 PM on NBC.
Former James Bond Pierce Brosnan is back in action... this time as a Western antihero. Watch him chew his way through the Texas scenery — with a Texan accent to match — in the first trailer for AMC's The Son, above. The show premieres Saturday, April 8 at 9 PM.
Based on Philipp Meyer's acclaimed novel, the multigenerational epic will follow two concurrent time periods: One, the story of young Eli McCullough after he is kidnapped and indoctrinated into a tribe of Comanches in 1849. The other, 60 years later, when we see a grown Eli struggle to maintain his family's cattle empire during the turbulent Bandit Wars of South Texas.
Actor Pierce Brosnan will play the role of Eli, the charismatic patriarch of the McCullough family who applies the brutal Comanche worldview to his business dealings. Born on the day Texas became an independent Republic, "The First Son of Texas" is a relic of the Wild West, uneasy with the inexorable taming of Texas and the uncertain future of his legacy.
AMC has debuted a brand-new trailer for Into the Badlands, which will kick off Sunday, March 19 at 10 PM. This violent dystopian future is obviously a terrible place to live, but it sure looks like a fun place to visit for one hour a week.
Into the Badlands Season 2 finds Sunny (Daniel Wu) and M.K. (Aramis Knight) separated and scattered to the wind, each imprisoned in unlikely places. While M.K. struggles to control his powers, Sunny is determined to fight his way back into the Badlands to find his family or die trying. On their journey, Clipper and Colt are assisted by mysterious, new allies whose motivations may be anything but pure. Meanwhile, The Widow (Emily Beecham) continues to consolidate power against the other Barons, while a dark and mysterious threat prepares to exact revenge on them all. Alliances are struck, friendships betrayed, and by season's end, Sunny and M.K.'s lives will be forever altered with devastating consequences.
As fans out here in the real world mourn the end of Girl Meets World, the show's characters are facing a bittersweet change of their own. Above, see a new promo for "Girl Meets Goodbye," the final episode of the series.
... Or is it? In this day and age, no show is truly dead and gone until it's gone around to every network and streaming service in search of a new home. And series creator Michael Jacobs says it's possible the Matthews family could set up shop elsewhere. He confirms to TV Line there are "talks underway" to bring Girl Meets World somewhere else, though he cautions that they're just in the "very beginning stages."