'Stranger Things' Season Two Is "Bigger" And "Darker," Says Producer Shawn Levy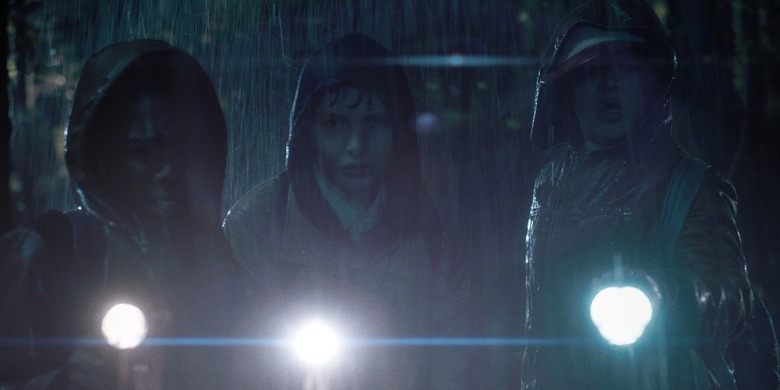 Back in November filming began on Stranger Things season two. Plot details are mostly under wraps, but creators Matt and Ross Duffer, the cast, and executive producer Shawn Levy (Uncharted) have occasionally shared some information on what to expect. In a recent interview, Levy, who returned to direct two episodes, called next season "bigger and potentially darker in its stakes."
Below, read what else Levy had to say about Stranger Things season two.
Millie Bobby Brown (aka Eleven), Finn Wolfhard (Mike), Gaten Matarazzo (Dustin), Caleb McLaughlin (Lucas), Natalia Dyer (Nancy), Charlie Heaton (Jonathan), Winona Ryder (Joyce Byers), David Harbour (Jim Hopper) and Matthew Modine (Martin Brenner), and who "may or may not have turned into a monster," Noah Schnapp (Will Byers), are back for season two. They're joined by some notable newcomers as well, which are the announcements that tend to feature the most plot details for Stranger Things.
The Duffer Brothers have said the mythology is going to expand, that we're going to understand more about the underworld in season two. The sequel, as they call it, will show repercussions from season one. As suggested by the finale and Will's ongoing predictament, the show may go to more dark places. Levy told Vanity Fair the stakes are higher this time:
Season 2 is bigger and potentially darker in its stakes. The threat, which in Season 1 was to Will Byers, has grown. That's all I'm going to say! But, I will say Season 2 has a bigger cast and is definitely loyal to the kind of magical storytelling that we established in the first season. It's character-based and still about our core group of characters.
After season one, the young characters are more experienced when it comes to battling supernatural threats, so maybe we'll see more seasoned monster fighters next season. Wolfhard said the leads are now much stronger:
Now that we've done a season, we know exactly about our characters. We are very conscious of them and can take them to the next level. I think we've grown up a little bit, and our characters have too. They have been through a lot and have used those experiences to help them grow and to be stronger in Season 2.
Some are predicting a summer premiere for next season, but that's unconfirmed. We do know the next nine episodes of Stranger Things deal with, as Levy put it, "the struggle to reclaim normalcy and maybe the impossibility of it," and that the story takes place a year later in 1984. The episode titles were also revealed, which sparked plenty of speculation and fan theories.