'Sleight' Trailer: A Street Magician's Indie Superhero Origin Story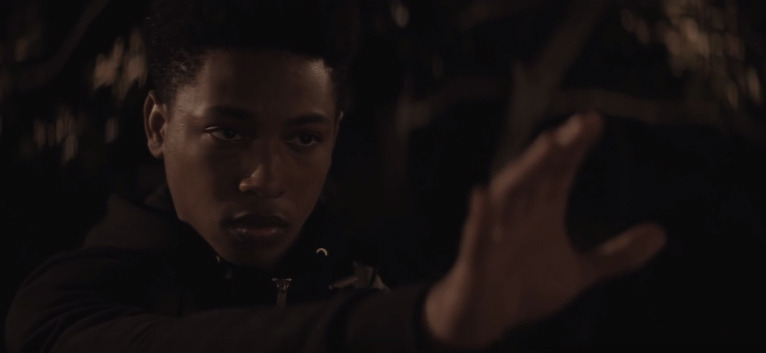 With all the superhero movies hitting theaters each year, audiences are getting a little sick of origin stories. But in the Sundance selected film Sleight, we get a movie that takes a homegrown approach to the superhero origin thanks to some ingenuity and street-level drama.
Sleight follows a young high school boy named Bo (Jacob Latimore) who must take on the responsibility of caring for his younger sister after a family tragedy leaves them alone. Barely getting by with the money he gets from strangers for doing street magic, he can't help but get involved with some of the wrong people, for the sake of his family. That creates all sorts of problems, but he just might have the right tricks to get out of them.
Watch the Sleight trailer below.
Our own Peter Sciretta called this movie a "must-see" when he caught the movie at the Sundance Film Festival last year (as well as "absolutely thrilling" as you see in the trailer), and I have to agree with him. This has all the makings of a superhero origin that are made all the more refreshing by the low-key approach to the story. Jacob Latimore's character could easily be Miles Morales, and the entire movie really feels like it could be a Spider-Man movie.
Sleight not only has solid performances, including supporting cast members Storm Reid, Seychelle Gabriel, Dulé Hill, Sasheer Zamata and Cameron Esposito, but it's also extremely clever and impressive. There's no doubt that director J.D. Dillard has a bright career ahead of him if this is the kind of movie he can make on a low budget. It's like Unbreakable meets Iron Man with a hint of Now You See Me, and it's the kind of indie that deserves to be sought out in theaters.
Here's the official synopsis from Sundance last year:
When Bo, a handsome and gifted high school student, suddenly becomes the sole caretaker for his little sister, Tina, he foregoes college to dedicate his talents to the craft of magic. He wows audiences as a street magician but still has to make ends meet, so he cleverly uses his skills to peddle drugs for the local dealer, Angelo. However when Bo falls for Holly, an adorable teenager in need of support, he decides to get out of the drug business, causing Angelo to threaten his family. Bo must now rely on his sleight of hand and brilliant mind to save the day.
Sleight hits theaters on April 7.