'The Defenders': Sigourney Weaver's Villain Revealed, Plus More New Photos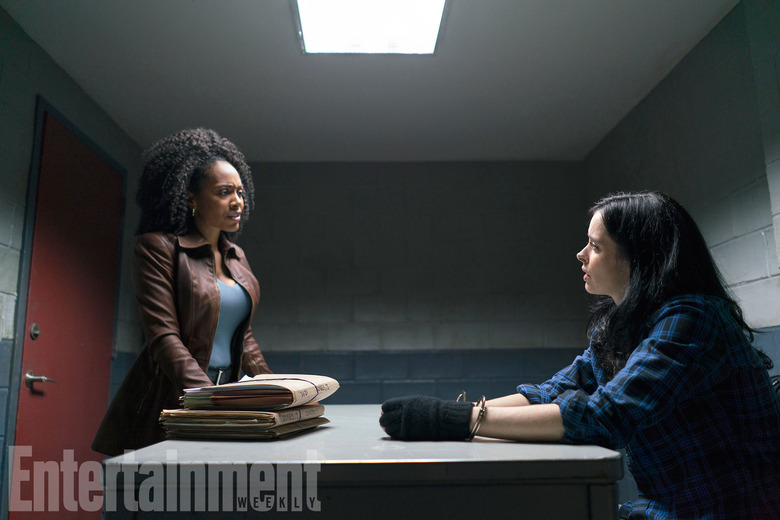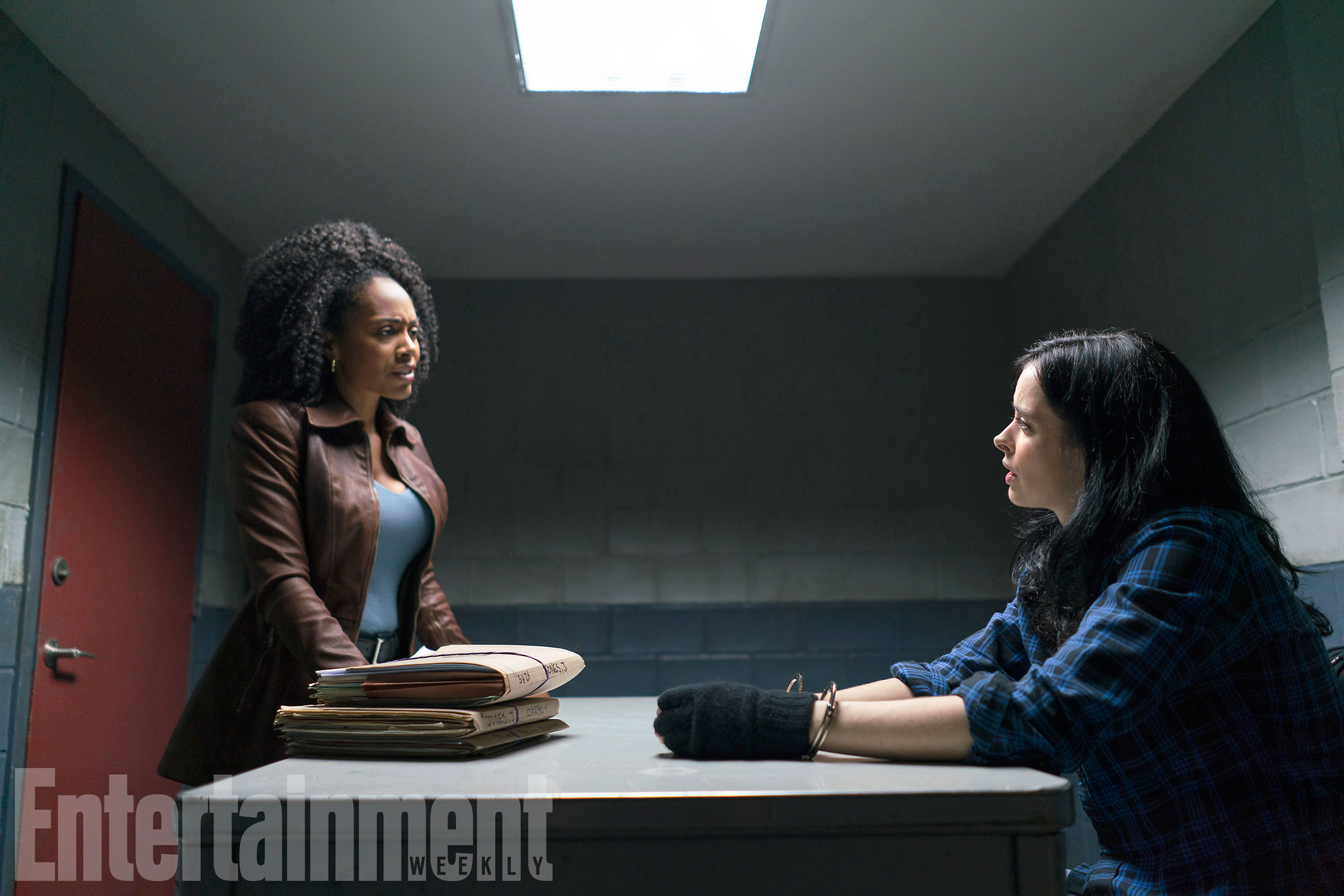 As we've already established, Daredevil, Jessica Jones, Luke Cage, and Iron Fist aren't exactly team player types. It'd probably take a monumental threat to bring the four of them together for The Defenders, and over the summer we learned the face of that threat would be Sigourney Weaver. Since then, details about her mysterious The Defenders villain character have been kept under very tight wraps. But today brings our first look at Weaver in character, along with a few new details about her — including her name.
See the first The Defenders Sigourney Weaver photo below, plus a whole bunch of new images featuring the various Defenders in different configurations. (My favorite of those new photos is the one highlighted above.)
Entertainment Weekly got their hands on the first official image of Weaver in The Defenders...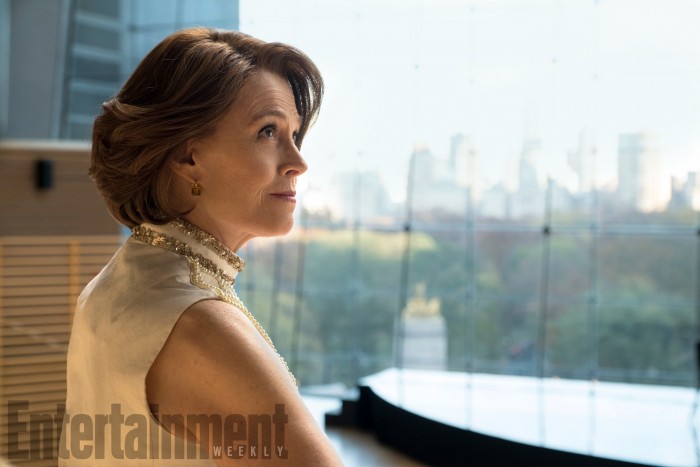 ... And she looks a lot like Sigourney Weaver. If you were hoping to see Weaver decked out in a high-tech super-suit or otherworldly prosthetics, we are sorry to disappoint.
Her character's name is similarly mundane. She's playing "Alexandra," and almost no other details have been revealed about her. We can deduce from the picture that Alexandra wealthy enough to have an upper-floor office in Manhattan, but who exactly she is, what exactly she wants, and whether "Alexandra" is just a cover for another, more familiar character from the comics remains to be seen.
Showrunner Marco Ramirez was reluctant to give too much away, but did reveal a bit about the character in broad strokes.
Sigourney is the kind of person you can buy as the smartest person in the room, who you can also buy as a person holding a flamethrower. Her character is a very powerful force in New York City. She's everything Sigourney is: sophisticated, intellectual, dangerous.
Hmm... but what makes her so powerful it takes four Defenders to bring her down?
While we consider the possibilities, the publication also unveiled a few new stills featuring Luke Cage (Mike Colter) in a prison jumpsuit, Colleen Wing (Jessica Henwick) and Iron Fist (Finn Jones) hanging out, and — maybe most exciting of all — Jessica Jones (Krysten Ritter) being interrogated by Misty Knight (Simone Missick). I don't know about you, but I can't wait to see those two go at it with each other. You know there's going to be some sniping back and forth when they first meet.
And if that's still not enough Defenders for you, there's also a little photoshoot highlighting the four main characters in their signature colors. Head over to EW to see more. I hope Iron Fist doesn't plan to spend the entirety of his time with the Defenders running around with his shirt open. I know the tattoo is important, and Finn Jones is certainly in superhero shape, but it does get to look a bit silly after a while.
The Defenders hits Netflix this summer.