'Manifesto' Trailer: Cate Blanchett Plays 13 Different Roles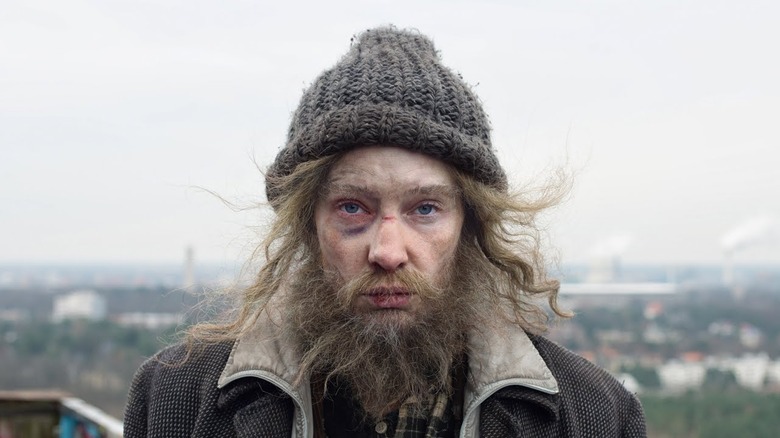 She's convincingly played (a version of) Bob Dylan, Katherine Hepburn, the wicked stepmother in Cinderella, Queen Elizabeth I, and Galadriel, the royal elf of the Noldor and the Teleri. Listing off those few roles barely begins to scratch the surface of Blanchett's talents. Most film fans are likely in agreement she can do it all, like, say, play 13 different roles in Julian Rosefeldt's Manifesto, which debuts this month at the Sundance Film Festival.
Below, watch the Manifesto trailer.
Manifesto initially began as a multi-screen art installation, which Rosefeldt wrote, produced, and directed. It debuted at the Australian Center for the Moving Image and then visited Berlin, where the film was shot, and New York. The picture uses manifestos as dialogue, having the words of artists — Claes Oldenburg, Werner Herzog, Elaine Sturtevant, and Jim Jarmusch, to name a few — spoken by one of Blanchett's 13 personas, including a school teacher, a news anchor, a scientist, a homeless person, and a woman into punk.
Here's the Manifesto trailer (via The Film Stage):
That is an exceptional, atmospheric trailer, the kind that makes you know right off the bat whether it's your kind of movie. It highlights Blanchett's talents. Not only does it show her transform into these different roles, but by the end, it feels like a trailer for Rosefeldt's film, not just a preview of an acting showcase. This trailer suggests there's more to Manifesto than an incredible actor pulling off the feat of disappearing as 13 characters.
Here's the official synopsis:
Tour-de-force: a term so overused that we need an undeniable acting performance to renew its meaning for cinema. Cate Blanchett has just given us one, going all-out in Manifesto. Already respected as one of the best actresses in film, Blanchett raises the bar even higher by playing 13 different roles in Manifesto, embodying some of the most influential and emotional artist manifestos in history.
The architect of this unique film idea is director Julian Rosefeldt, a veteran of intricate films and installations. In Manifesto, he uses the words from various twentieth century manifestos of artists, architects, and filmmakers for dialogue. With a gorgeous production and luscious cinematography that would make Baz Luhrmann proud, Rosefeldt puts Blanchett in the everyday world—as a housewife, a factory worker, or a TV anchor—declaring the words that have inspired whole art movements. Manifesto is entertaining while also asking us to question if these passionate statements still hold true and inspire us today.
Manifesto premieres this month at the Sundance Film Festival.