Next X-Men Sequel's Title May Have Just Been Revealed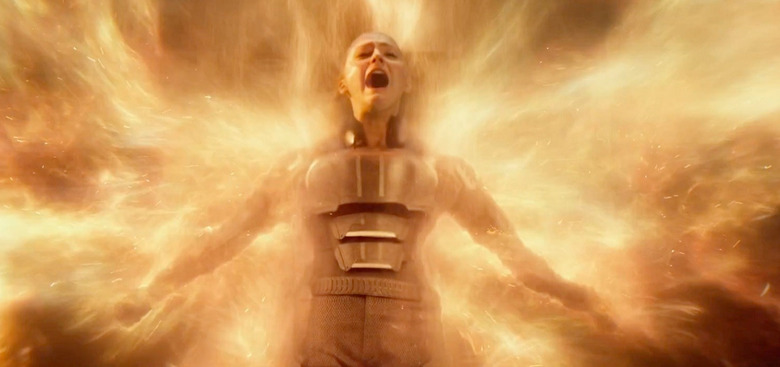 20th Century Fox has a lot of irons in the fire when it comes to their comic book movies. Deadpool 2 is on the way, following in the surprisingly successful footsteps of the first film, and there's also New Mutants from director Josh Boone introducing a new team of young mutants to audiences. Beyond that, there's the hope of a Deadpool and Wolverine crossover to follow Logan at some point. But what about the primary X-Men franchise?
Not too long ago, there was talk of some trouble behind the scenes at 20th Century Fox and rumors that there might be a soft reboot of the primary X-Men franchise. We still don't know what's happening on that front. But it appears that the title for the next sequel in the X-Men film series has been revealed, and it corroborates some previous details we had heard about the project.
Find out about the X-Men Apocalypse sequel title after the jump.
The most recent issue of Production Weekly (via Comic Book Movie) had the title X-Men: Supernova listed. Apparently this title has been floating around online since December, but at that time, it was believed to be the working title for New Mutants. But this issue of Production Weekly has both X-Men: Supernova and X-Men: The New Mutants listed separately.
Now we would be skeptical of this being the actual title of the sequel, but another production site, My Entertainment World, which has job listings for people trying to find entertainment jobs listed the same thing. Check it out: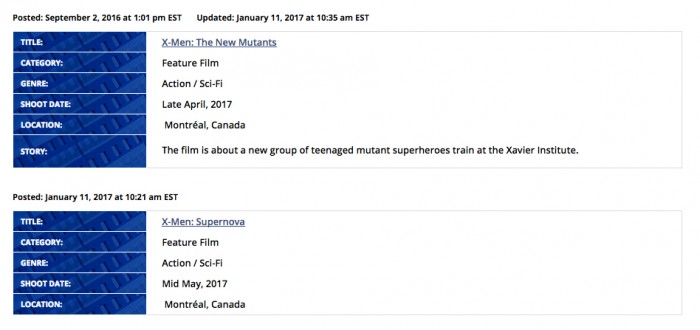 Making us even less skeptical is the fact that the title lines up with some of the chatter about the sequel that surfaced last summer just before X-Men: Apocalypse hit theaters. In addition to hearing that the sequel would take place in the 90s, Bryan Singer (who isn't directing this one anymore) had this to say:
Another thing that's been introduced in the comics is a big alien, interstellar tenant within the X-Men universe that hasn't been explored. And to me, that might be kind of fun because I'm a huge Star Wars and Star Trek fan, and exploring the X-Men universe and being able to utilize that would be exciting, visually.
As we recounted back then, one of the most iconic X-Men comic storylines is the Dark Phoenix storyline involving Jean Grey being possessed by a very powerful cosmic entity. The presence of the Dark Phoenix was already teased in a climactic sequence of X-Men: Apocalypse where Jean Grey's (Sophie Turner) powers were on full display, and with a sci-fi style title like Supernova being revealed, this all makes too much sense to ignore.
Of course, Comic Book Resources points out there's also a 2007 comic book called X-Men: Supernovas, which focused on a group of the heroes led by Rogue and their fight against the Children of the Vault – a cousin species of modern humans who believe that they should rule Earth. But unless Rogue is introduced as a new character in the next movie, or she's replaced by another mutant, that seems unlikely.
Then again, X-Men: Supernova could just as easily be another working title that is meant to get fans speculating rather than accurately representing the sequel itself. At this point we don't even know which cast members would be returning for this sequel since all the X-Men: First Class cast members would have to renegotiate for a new movie.
Anyway, we should probably take this all with a grain of salt. But if these details are true, we might have two X-Men movies heading into production at the same time.
UPDATE: Omega Underground has looked into this revelation, and it appears this title might be bogus, though an X-Men: Apocalypse sequel is definitely still in the works. We'll just have to wait and see how this all shakes out.