'Guerrilla' Trailer: John Ridley's New Miniseries Starring Freida Pinto And Idris Elba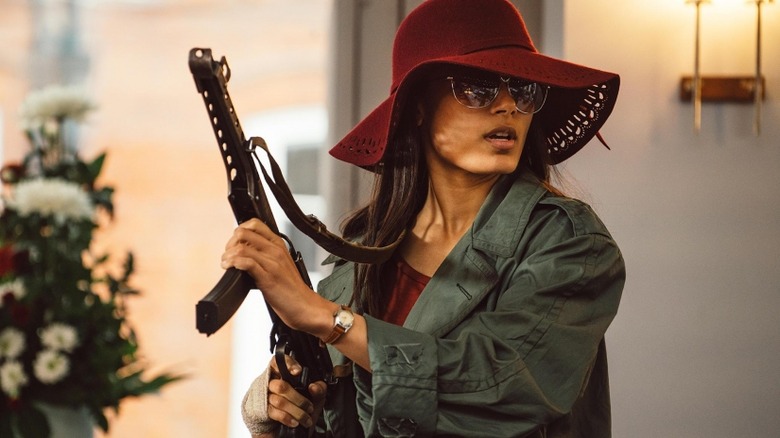 Showtime has shared some big news and released some notable trailers so far this week. They announced the date for the return of Twin Peaks, renewed The Affair for season four, and gave us our first real good look at Jim Carrey's I'm Dying Up Here. Today they also have a first glimpse of John Ridley's (12 Years a Slave) new drama, Guerilla. Ridley wrote and directed most of the miniseries' six episodes, which stars Freida Pinto, Babou Ceesay, and producer Idris Elba as members of an underground cell.
Below, watch the Guerrilla trailer.
Guerrilla is a love story set in 1970s London, a turbulent time in U.K. history. The story follows a couple (Pinto and Ceesay) as they take action, free a political prisoner, start an underground cell and target the Black Power Desk, a real secretive counter-intelligence agency that attempted to prevent black activism. The series also co-stars Rory Kinnear, who starred in Showtime's now-dead Penny Dreadful.
Here is the Guerilla trailer:
This is an impressive first look at Ridley's new series. It looks tense, relevant, and dramatic, and seems to contain some must-see performances from all around. We'll see if that ends up being the case, but Ridley is a fine director as well as an exceptional writer, so there's another reason to look forward to his latest. His previous feature, Jimi: All Is by My Side, flew way too under the radar back in 2013. It's an often unconventional and powerful biopic with memorable performances and a great sense of time and place. Ridley covered London in the '60s in his Hendrix biopic. He takes on the 1970s, and a much more hostile London, this April when Guerrilla debuts on Showtime.
Here's the official synopsis:
From Academy Award® winner John Ridley (12 Years A Slave, American Crime) comes the six-part limited event series GUERRILLA, a love story set against the backdrop of one of the most politically explosive times in U.K. history. It tells the story of a couple whose relationship and values are tested when they liberate a political prisoner and form a radical underground cell in 1970s London. Their ultimate target becomes the Black Power Desk, a true-life, secretive counter-intelligence unit within the Special Branch dedicated to crushing all forms of black activism. While the series is set against a background of social and political activism, at its heart GUERRILLA is about a relationship under pressure, and the reality that for any couple there comes a point when the choices they make have real and lasting consequences.
Guerilla premieres on April 13th in the U.K. and April 16th in the U.S.