'Deadpool' Snags PGA Nomination, Along With 'Moonlight' And 'La La Land'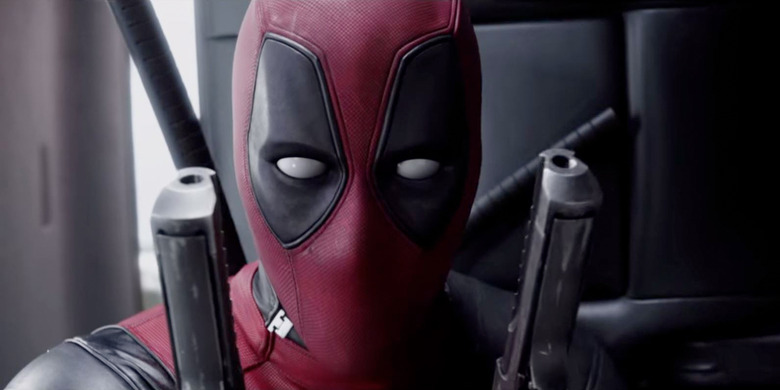 One of the big surprises of this awards season so far has been Deadpool's emergence as the scrappy little superhero movie that could. While its Golden Globe nomination wasn't entirely unexpected, its Writers Guild nomination raised a few eyebrows. And now the Merc's managed to wrangle himself a Producers Guild nomination as well.
Otherwise, it's business as usual for the PGA nominations, which also went to favorites like La La Land and Moonlight. See the full list of 2017 PGA nominations below. 
Awards season has not been kind to blockbusters in recent years, which makes it all the more remarkable that Deadpool is performing so well. That selection is bound to ruffle a few feathers (especially since it seems like those who didn't like the film really didn't like the film) but personally, I'm more intrigued than irritated. Deadpool is an unusual movie by blockbuster standards, and it's nice to see those kinds of risks getting rewarded. The PGA nod doesn't necessarily make Deadpool a shoo-in for a Best Picture Oscar nomination, but it does put the movie that much closer.
Elsewhere, I was glad to see Hidden Figures and Fences make the cut, especially after BAFTA more or less snubbed them earlier today. And while the HFPA and the BAFTA both went gaga for Nocturnal Animals, it's nowhere to be seen here. Also conspicuously absent are Silence, which has been striking out basically all season long, and Jackie.
Below, the full list of 2017 PGA nominations. The awards ceremony will be held January 28.
The Darryl F. Zanuck Award for Outstanding Producer of Theatrical Motion Pictures:Arrival
Producers: Dan Levine, Shawn Levy, Aaron Ryder, David Linde
Deadpool
Producers: Simon Kinberg, Ryan Reynolds, Lauren Shuler Donner
Fences
Producers: Scott Rudin, Denzel Washington, Todd Black
Hacksaw Ridge
Producers: Bill Mechanic, David Permut
Hell or High Water
Producers: Carla Hacken, Julie Yorn
Hidden Figures
Producers: Donna Gigliotti, Peter Chernin & Jenno Topping, Pharrell Williams, Theodore Melfi
La La Land
Producers: Fred Berger, Jordan Horowitz, Marc Platt
Lion
Producers: Emile Sherman & Iain Canning, Angie Fielder
Manchester by the Sea
Producers: Matt Damon, Kimberly Steward, Chris Moore, Lauren Beck, Kevin Walsh
Moonlight
Producers: Adele Romanski, Dede Gardner & Jeremy Kleiner
The Award for Outstanding Producer of Animated Theatrical Motion Pictures:Finding Dory
Producer: Lindsey Collins
Kubo and the Two Strings
Producers: Arianne Sutner, Travis Knight
Moana
Producer: Osnat Shurer
The Secret Life of Pets
Producers: Chris Meledandri, Janet Healy
Zootopia
Producer: Clark Spencer