'Bates Motel' Season Five Trailer: The Final Season Begins Next Month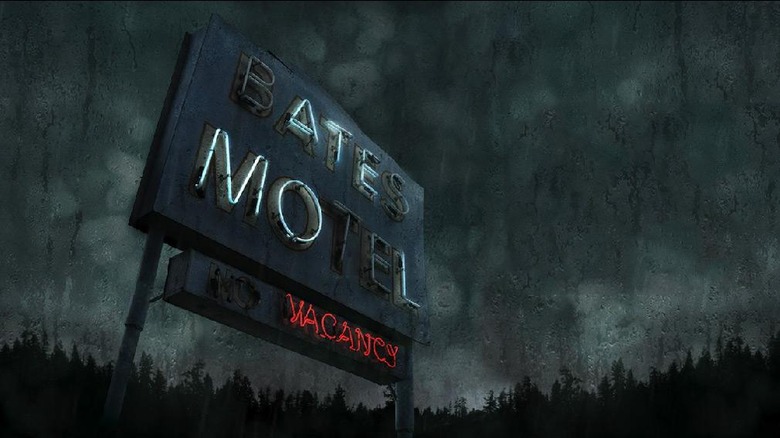 The producer and co-creator of Bates Motel, Carlton Cuse (Lost), never thought Bates Motel was a story that needed eight or nine seasons. Cuse and co-creator Kerry Ehrin (Friday Night Lights) saw the show coming to an end after season five, which A&E and all involved are indeed planning to do. The show returns next month for its last season, which features actor/singer Rihanna in a key supporting role.
Below, watch the Bates Motel season five trailer. Spoilers follow.
Rihanna co-stars as Marion Crane, who was played by Janet Leigh in Alfred Hitchcock's Psycho. We'll see whether the people behind the A&E series have enough bravery (or foolishness) to recreate the famous shower sequence... but the trailer gives us no reason to think that. There's sadly no sight of Rihanna in this advertisement, set entirely in the Bates' household, which is now home to one, Norman Bates (Freddie Highmore).
Season four ended with the death of Norma Bates, but Vera Farmiga's presence, of course, is still pivotal in season five, which takes place two years after last season. Alex Romero (Nestor Carbonell), Dylan Massett (Max Thierot), and Emma Decody (Olivia Cooke), often a bright spot of this series, are returning.
Here's a trailer for Bates Motel season five, which has a sound effect that reeks of American Horror Story:
Things for Norma have somehow worsened since the season four finale. Last year, when Cuse was promoting season four, he commented on Bates Motel's ending, and how it wasn't the show makers' "desire or obligation to exactly align our storytelling with what goes on in the movie." Cuse told Dread Central Ehrin and him don't think it'd be satisfying to repeat Psycho's ending, so maybe even with Crane's involvement in season five, things won't get too familiar and go exactly where fans might expect.
Here's the synopsis for Bates Motel season five:
Season five of "Bates Motel" picks up almost two years later and finds Norman (Freddie Highmore), a grown man now, living a double life. Publicly he's a happy and well-adjusted member of the White Pine Bay community, but at home Norman struggles; his violent blackouts continue to increase as 'Mother' (Vera Farmiga) threatens to take over his mind completely. Meanwhile, Dylan Massett (Max Thierot) and Emma Decody (Olivia Cooke), since leaving White Pine Bay, have been living their lives blissfully unaware of Norma's death and Norman's full on descent into psychosis. Unfortunately, for them, they will soon find themselves drawn back into Norman's insanity, while a vengeful Alex Romero (Nestor Carbonell), who is currently incarcerated for a perjury, hungers for a chance to destroy his stepson and avenge the murder of his one true love, Norma Bates.
Bates Motel returns February 20th.