'Girls' Season 6 Trailer: Hannah And Her Friends Return For One Final Season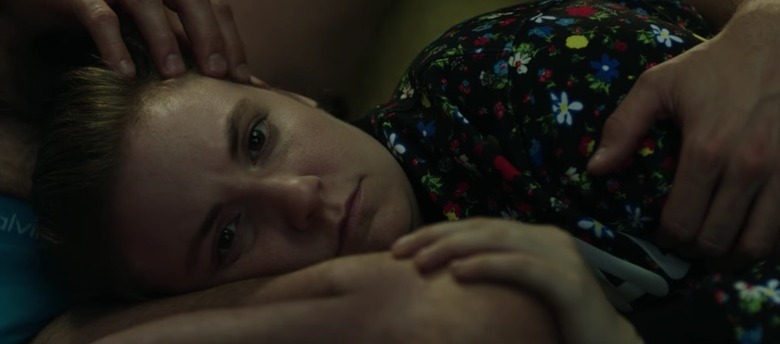 Everyone's gotta grow up sometime, even self-absorbed creative types eking out a living in Brooklyn. Which is why this year marks the sixth and final season of Girls, the show that turned Lena Dunham into a household name and set Adam Driver on the path toward a galaxy far, far away.
Over the years, we've watched as Hannah and her friends fought and made up, pursued new relationships and new careers, faced changing circumstances and tried to better themselves. Now it's time to see what all of that character development has amounted to, and send them off with one last push toward adulthood. Considering they're still bickering about who the real grown-ups are among them, though, maturing may be easier said than done. Watch the Girls season 6 trailer below.
Girls Season 6 Trailer
Early in season one, Hannah declared her intention to become the voice of her generation... or at least "a voice of a generation." She's not quite there yet, and as of season six is apparently trying to score a gig writing an article about surfing, despite her stated aversions to sand, sun, sunscreen, water, and people having fun. But it sounds like she hasn't completely lost sight of her original ambition. "I want to write stories that make people feel less alone than I did," Hannah says. "I want to make people laugh about the things in life that are painful." While we're still waiting to see if Hannah can pull that off, I'd say it's a pretty good summary of the show as a whole.
At its best, Girls is unflinchingly honest yet insistently empathetic. Its characters are very often obnoxious, usually by design — and that doesn't seem to have changed in season 6, judging by Hannah's boast that "I don't give a shit about anything, yet I simultaneously have opinions about everything." But that's part of the show's unique appeal. Hannah and her friends may be utterly oblivious, but the show tries not to be. It never shies away from the fact that these are complicated, messy people, and asks us to feel for them anyway. And in doing so, it does exactly what Hannah says she wants to do: reassures us that as screwed-up as we might be, we're not alone.
The Girls season 6 trailer checks in on most of the major characters and their relationships with one another. Marnie's apparently juggling both Desi and Ray, while Jessa seems to be on the outs with Shoshanna and Elijah thanks to her relationship with Adam. And Hannah and Marnie seem kind of irked with each other, as always, but also really determined to be with one another, as usual. They've got ten more episodes to get their lives sorted. Let's hope they make the most of it.
Girls returns to HBO on February 12. Just in case you missed them, here are the two previously released promos for Girls season 6.