The Lost Boys Television Show: 'iZombie' Creator Rob Thomas Pushing For More 'Peter Pan'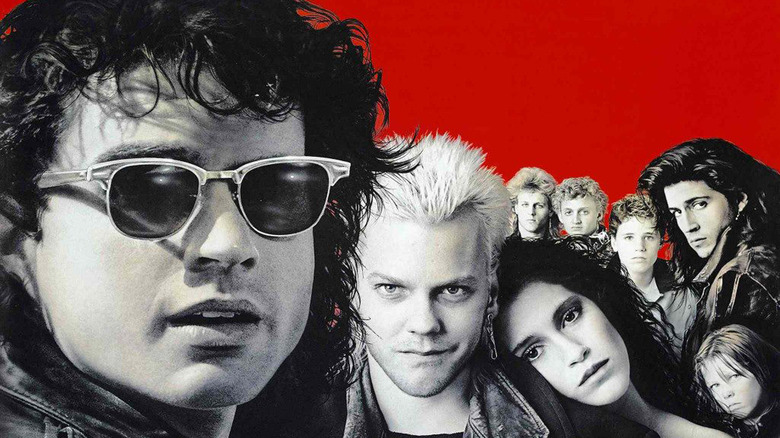 Veronica Mars and iZombie creator Rob Thomas has an ambitious plan for The Lost Boys series: each season will span a decade. Thomas envisions seven seasons for the anthology series, based on director Joel Schumacher's 80s classic. Every season of The CW series will take place in a different year and setting, following a new group of vampires.
Below, Rob Thomas discusses The Lost Boys television show.
Season one of The Lost Boys takes place in San Francisco during 1967. We know little about the show besides its structure, but while speaking with Collider, Thomas shared more plot details:
The story that I'm trying to tell in Season 1 of The Lost Boys is a story about two brothers and how tempted they are to fall in with these vampires and how tempted they are to want to be 22 forever. I am leaning into the Peter Pan notion of, if you join these vampires, you never have to grow up. Your life can be fun and you can attack life each day you're immortal, and how appealing is that? I read a bit about what the original writer's intentions were, and how a lot of that Peter Pan imagery got pulled away from what they ended up doing. I'm pushing it back in there.
The vampires the brothers meet maybe aren't as sadistic as the ones from Schumacher's film. Thomas added:
I felt like the vampires in a new television version were not simply the bad guys. In The Lost Boys movie, the vampires are bad. I didn't think I would structure each season so there's a group of bad guys who are vampires, each year, that we're trying to defeat. Part of it was wanting to have vampires who are not as goody-goody as Liv is in [iZombie]. I think that group of vampires can actually exist within the framework of the show I'm presenting The CW with. Those exact four guys can exist in the world that I'm creating. There are a number of these four-person and five-person groups of vampires who are roaming around together, so it's possible you could run into that group, but I'm not playing that exact group.
Going back to Thomas' mention of the Peter Pan influence for a second, Kiefer Sutherland's character in the original film, David, was initially named Peter, and there was even a Wendy and a John. David and the vampires were much younger, as well. When Schumacher became attached to direct, he wasn't a fan of screenwriters Janice Fischer and James Jeremias' approach, pitting kids against grade school vampires in a family adventure-style movie. The original story was intended more for children, but Schumachercher aged up the characters and altered the tone, and so went most of the Peter Pan references, which we'll see restored with Thomas' series.