'Transformers: The Last Knight' Photo: Is Mark Wahlberg On Cybertron?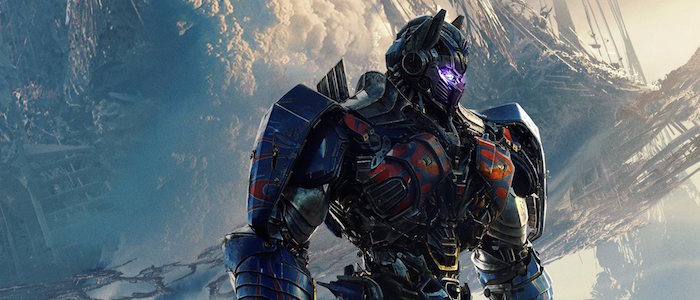 Transformers: The Last Knight promises to take the franchise to all sorts of places it's never been before, like Arthurian Britain and Nazi-era Germany. But one of the film's most exciting locations looks to be entirely off-world.
A new high-res still from Transformers: The Last Knight shows Cade Yeager (Mark Wahlberg) and Vivian Wembley (Laura Haddock) poking around some sort of mysterious ruin. It doesn't look like anything on Earth, which has us wondering if the pair may have followed Optimus Prime into outer space in his search for the Creators. Check it out and judge for yourself below.
The latest Transformers: The Last Knight photo comes to us from USA Today.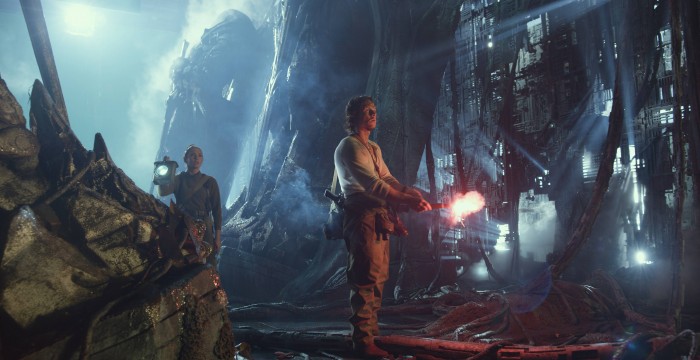 The accompanying text offers no indication as to where Cade and Vivian are, but their expressions of awe suggest they're exploring a new place. From here, it sure looks like Cybertron, the Transformers' home planet. Executive producer Lorenzo di Bonaventura has said the movie will "go back into the deep mythology of the Transformers and Cybertron," so it makes sense that we'd wind up on the planet in some way. The bigger question is what Cade and Vivian are doing there. Did they tag along with Optimus Prime on his mission? Or is there something weirder and more sinister going on here?
Cybertron has been seen and mentioned in previous installments of the Transformers film series. The planet has been ravaged by war, but that hasn't stopped various factions from trying to restore it. In Dark of the Moon, we even saw the Decepticons trying to move Cybertron closer to Earth so they could use our population and resources to rehabilitate their planet. The ending of that film hinted that Cybertron may have been destroyed for good, but maybe it's still out there, just looking a lot worse for the wear.
While you chew that over, Paramount has also not-so-stealthily unveiled a new promo. It's basically just a remix of some of the more exciting moments from that first teaser, but as a way to remind you that a new Transformers movie is coming, it works just fine.
Transformers: Age of Extinction is in theaters June 23, 2017.