This Week In Trailers: The Trip To Spain, All This Panic, Oklahoma City, Attack Of The Lederhosen Zombies, Neal Brennan: 3 Mics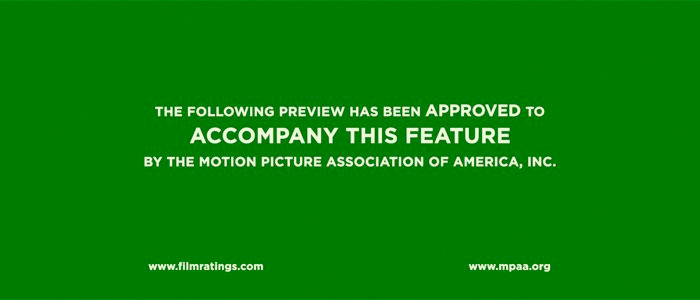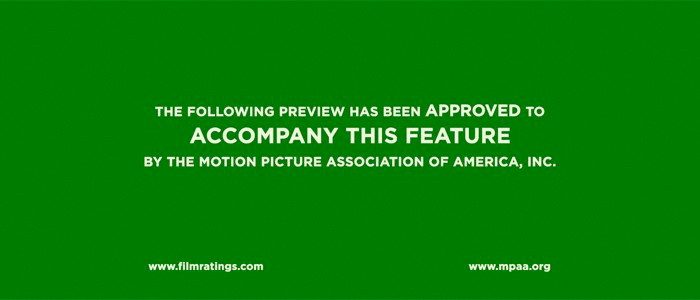 Trailers are an under-appreciated art form insofar that many times they're seen as vehicles for showing footage, explaining films away, or showing their hand about what moviegoers can expect. Foreign, domestic, independent, big budget: What better way to hone your skills as a thoughtful moviegoer than by deconstructing these little pieces of advertising? This week we get the band back together with Rob Brydon and Steve Coogan, ponder what it takes to be a domestic terrorist, put another notch in the bedpost with one more zombie movie, be a teen girl coming of age in front of the camera, and get with the co-creator of Chappelle's Show for a novel way to tell a joke. 
Oklahoma City Trailer
It was an amazing class.
The summer of 1999 was when I was taking my last classes in order to graduate from Arizona State University with my bachelor's in English and I was taking a sociology class called "Social Problems." The topics ranged from covert CIA landing strips in South America, to explaining how SLOC Choke Points work, all the way down to this documentary called Waco: Rules of Engagement. There's conspiracy theories and then there's this kind of thing that triggers someone who's mentally ill to become one of this country's worst domestic terrorists. Director Barak Goodman, who directed one of the best sociological documentaries of our time, Merchants of Cool, charts this moment in time with a trailer that is wildly tense. True crime, high profile, terrorism, this is a documentary that hopefully contextualizes what it was that happened, why, and if there was anything to take away from this moment other than its heinousness.
All This Panic Trailer
Yas.
For anyone has read my work with any kind of great frequency you all should know how much I'm already into what's being sold here. Director Jenny Cage's idea to follow some young women around as they navigate the perilous world of teenagedom is not in any way novel but her approach of how she's telling these stories is enough for me to be wildly interested. Every generation of kids thinks they've got the unique take on how life is and nowhere else is this more prevalent than with young adults who are learning how to let go of childhood things and start holding onto their adultness. The way this is shot makes it even more enticing so hopefully there's enough narrative here to make this a must-watch.
Neal Brennan: 3 Mics Trailer
Smart cookie.
When you've co-created one of the best comedic television shows in the 21st century you would figure there isn't much more to do. One of the things that makes Neal Brennan such an interesting specimen to listen to is how matter-of-fact the guy is about any topic if you've ever heard the guy talk. That's why this novel approach to what would be your usual stand-up special package is interesting. The trailer isn't as sharp as the guy's brand of humor but I'm all in on this one.
The Trip to Spain "Do Your Mick Jagger"
I don't care that this isn't a trailer.
When director Michael Winterbottom gets back in the saddle to give us more Rob Brydon and Steve Coogan you could be giving me a Vine clip and I'd still include it here. What makes these entries so damn enjoyable is just how un they are. Un in the sense that this content isn't hysterical, it's not fantastical, this is just two guys connecting with one another and who also happen to be damn funny men. I watched this thing and could not hold back the laughs. Just how casual these gents are with one another, the genteel rivalry that their dueling impressions brings out of them, it's just wildly satisfying and am counting down the moments until I can watch these friends come together once more.
Attack Of The Lederhosen Zombies Trailer
There's no way this is going to be anything less than a pile, right?
Director Dominik Hartl doesn't have to try hard here to make a great impression but the impression is a good one as this just does what it has to do without getting in the way of itself. It's literally just bloody fun and obnoxious splatter that has no redeeming quality beyond just being a fun watch. I don't know if I'll ever engage with this beyond the trailer but big ups to this one for just being dumb, loud, and proud.
Nota bene: If you have any suggestions of trailers to possibly be included in this column, even have a trailer of your own to pitch, please let me know by sending me a note at Christopher_Stipp@yahoo.com or look me up via Twitter at @Stipp
In case you missed them, here are the other trailers we covered at /Film this week: