Cool Stuff: LEGO BB-8, 'E.T.' Figures, 'Total Recall' Print And Much More

We are back with another edition of the Cool Stuff round-up, bringing you the latest and greatest movie and television collectibles, toys and prints. In today's edition, we have products from Ghostbusters, Total Recall, Suicide Squad, E.T., Guardians of the Galxy Vol 2 and more.
HCG Exclusive 1:4 Scale Slimer
Hollywood Collectibles Group has recently released this one-fourth scale Slimer from Ghostbusters.
The "Ugly Little Spud" is depicted hovering over a food cart whilst gorging on the leftovers in true Slimer fashion! This impressive statue stands 23½" tall on the highly detailed food cart display.  Slimer himself is 10" tall and is expertly crafted in translucent resin for a more ghostly appearance!   For a wider variety of display options this HCG Exclusive Edition also comes complete with an additional, interchangeable Glow in the Dark Slimer that is just downright cool!  That's right you will receive both the Translucent AND the Glow in the Dark Slimers along with one food cart display!  This is an ideal companion piece to our very popular Venkman statue and upcoming Stantz statue. This Museum Quality statue is constructed from translucent resin and heavyweight polystone and then hand painted to the finest detail.
HCG is currently having a New Years Sale. If you spend $100, they are sending a $20 gift card for a future purpose. $50 gift card for $200 purchase and a $100 gift card for a purchase of $300 or more. Slimer is on sale for $399.99.
Karl Fitzgerald Total Recall Print
Bottleneck Gallery has teamed with Vice Press to produce a special print for Paul Verhoeven's classic film, Total Recall. Artist Karl Fitzgerald has produced this officially licensed print recreating Mars from the classic sci-fi film. Both versions are screenprinted on 36 x 18 inch paper. The regular edition is a hand-numbered edition of 200, on sale for $40. The black and white variant is a hand-numbered edition of 100, on sale for $50. Both prints are now on sale until they are gone on the Bottleneck Gallery website.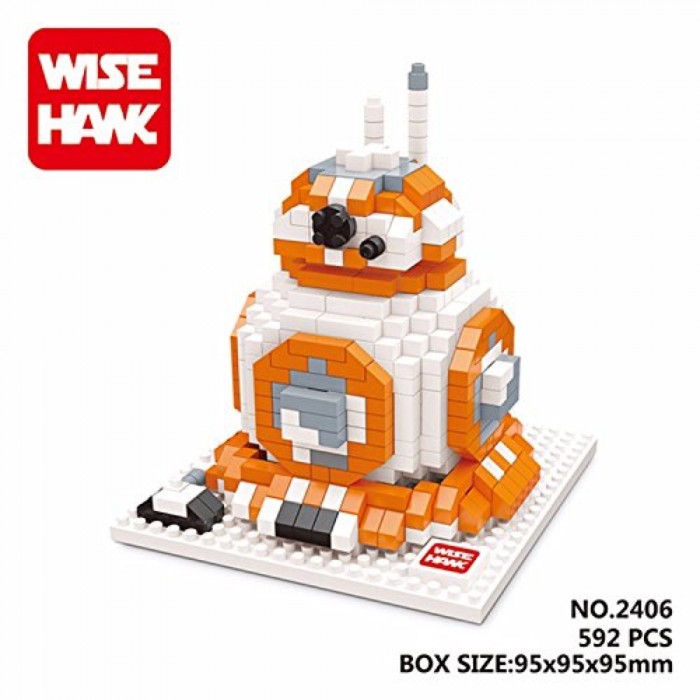 BB-8 Building Block Model
I'm not sure if this LEGO-style building block sculpture of BB-8 from Star Wars: The Force Awakens is licensed or now, but it looks pretty cool. Could be a good gift for a Star Wars fan, and with 592 little pieces, it might be a fun build. Produced in China and available for around $45 on Amazon.
Bandai Headshot Figure
Bandai Tamashii Nations' Suicide Squad Headshot S.H. Figuarts action figure is now up for pre-order.
He never misses and neither will you with this Suicide Squad Deadshot Bandai S.H. Figuarts Action Figure! Using top of the line digital print technology, you get a dead ringer of Will Smith as Deadshot. Minute details from Deadshot's suit are also recreated down to the last detail. Figure includes 4x interchangeable hands, interchangeable "masked" head piece, and weapon. Item measures roughly 6-inches tall! Ages 15 and up.
The figure comes out in June and is available for preorder for around $55 on Amazon.
Poster Spy: Alternative Movie Poster Collection
ARTtitude and Poster Spy have collaborated on a new book called "Poster Spy: Alternative Movie Poster Collection" (found via Blurppy) that features some outstanding popculture art from 58 artists all around the world.
Creating a book exclusively focusing on movie posters is an idea I had for quite some time now. For those, like me, who grew up in the 70s, 80s, or even early 90s, graphic design and drawing has always been an important vector of communication. It should be remembered that way before the advent of Youtube or social networks in general, the first, the only visual contact you used to have with a movie, a music album, a book or a video game was it's cover. It was supposed to capture the essence of the world the artist or the director invited you to. This book pays tribute to the era and the cinematographic works that made us dream. This project is also the first collaboration with Jack Woodhams' Poster Spy, one of the most influencial web sites devoted to alternative posters. This collaboration with Poster Spy is the first of a series that promises to be fantastic.
The 242-page book is available for €35.00.
E.T. Reaction Figure Limited Edition 3-Pack
The final Super7 x Funko ReAction figure release is this limited edition E.T. the Extra-Terrestrial 3-Pack featuring Elliott, E.T., and Gertie with accessories! The trio are 3 3/4-inch scale articulated figures and include character specific accessories. The E.T. ReAction Action Figure 3-Pack is limited to 5000 pieces and comes packaged in a stickered window display box. Available on Amazon for around $30.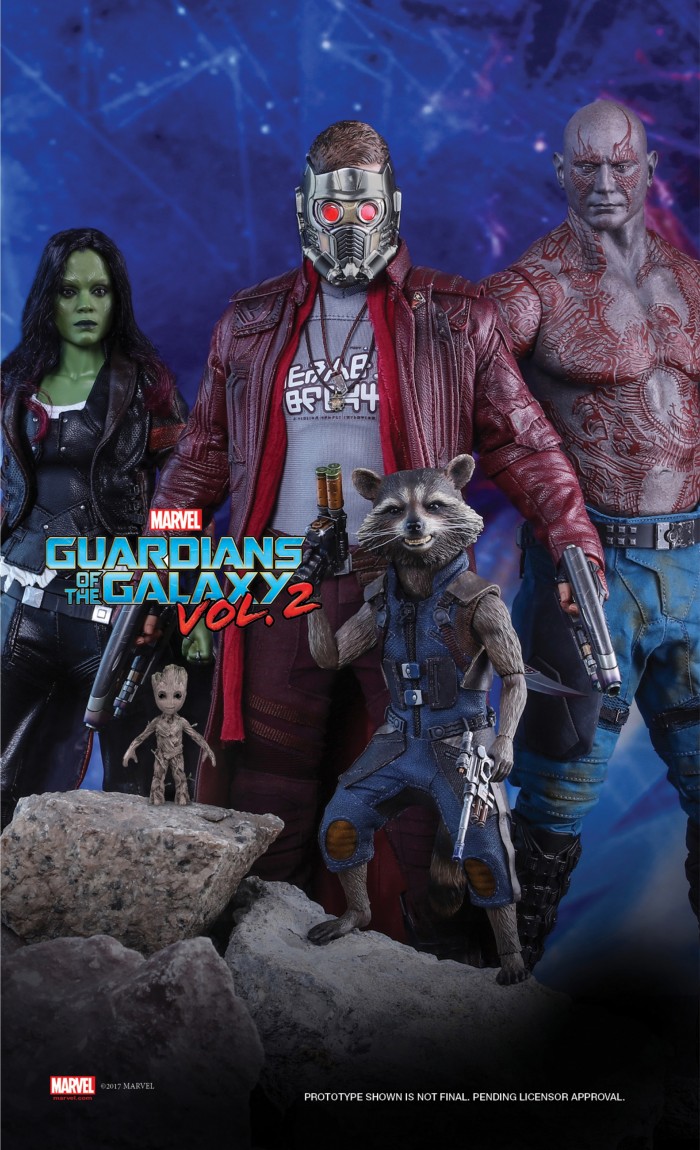 Hot Toys Guardians of the Galaxy Vol 2 Figures
And lastly, Sideshow Collectibles has teased us with Hot Toys' upcoming line of Guardians of the Galaxy Vol 2 figures. No more information is available at this time.